[youtube http://www.youtube.com/watch?v=98k-pjN6nl0&w=420&h=315]
Rewind
MLK Jr. Message from Sarah Mensah, Blazers COO

Social Media
Stay connected by following these Twitter feeds, Facebook pages and Google+ pages.
Twitter: City of Seattle, CNU NextGen, City of Bellingham
Facebook: California State Association of Counties, City of Burien, WA, Port of Portland
Participate
Serve.gov is your online resource for not only finding volunteer opportunities in your community, but also creating your own. Use Serve.gov to help you do your part. America's foundation will be built one community at a time –- and it starts with you.
Spotlight
Take time to listen to, apply words of King's final speech
King's last speech, "I've Been to the Mountaintop," is famous, yet almost unknown. Many recall the sharp imagery of its last two minutes, now enshrined on YouTube. In that snippet, King declares that he has gone to the mountaintop, seen the Promised Land, might not arrive there himself, but knows that his followers will.
The FBI and Martin Luther King
Martin Luther King was never himself a Communist—far from it. But the FBI's wiretapping of King was precipitated by his association with Stanley Levison, a man with reported ties to the Communist Party. Newly available documents reveal what the FBI actually knew—the vast extent of Levinson's Party activities
Like photography before it, social media changes the way we perceive the world
Many have rightly criticized Facebook over how the site turns the unquantifiable beauty of human experience into something that fits into a database , or how Facebook misuses that database to earnfantastic profits. These are valid critiques; however, my concern is that the ultimate power of social media is how it burrows into us, our minds, our consciousness, changing how we consciously experience the world even when logged off.
Port Angeles finance director to get some of leave overdraw back after repayment 
This is the second of a two-part series on the Port Angeles city's cash-out policy.

Inside the UGB
Police say crime rose downtown during Occupy Portland, but it's unclear what types of crime
Newcomer Files Against Schrader For Congress
Washington County DA's office declines to prosecute Lane County commissioners
Public hearing scheduled for Sherwood's skateboarding ordinance
Milwaukie light rail petition could "confuse things" for city but might not stop $5 million pymt 
Portland Mayor Sam Adams travels to D.C. as mayoral candidates prepare for joint appearances: Portland City Hall roundup

Outside the UGB
City of Longview employees to get cost-of-living raises with new contract
New bill addresses power of WA attorney general
Bored workers often turn to chocolate, booze, study finds
Soft drink tax: Oregon physician pushes for a cent-per-ounce tax on sugary drinks
Tax simplification supported by governor and business community, some major cities opposed
Join the ELGL Online Community
ELGL Facebook , ELGL Twitter, ELGL LinkedIn, ELGL Google+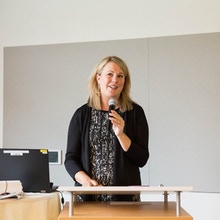 I'm the co-founder and executive director of ELGL. I love my job. Other things I love: local government, my family, my dog Michael Jordan, sandwiches, naps, books, and skee-ball.