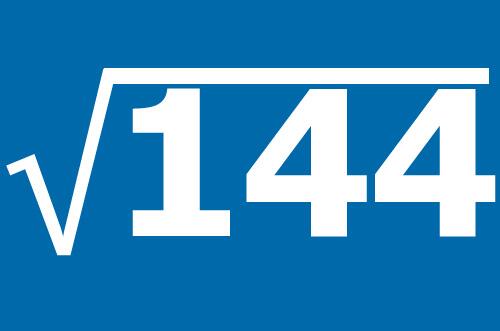 Transaction Wire
Man in jail after death threats to Seattle mayor, councilmember
Fairfield City Manager Sean Quinn announces retirement
Three Finalists Named for Sioux City City Manager
Morrow city manager hiring raises questions
Cliff Schrader: Why look beyond Port Huron? Next city manager's right here
Search for Assistant City Manager Picking Up Speed – Interviews to Begin Soon
Lebanon councilors to interview potential city manager Jan. 24
Chief 'born into fire service'
Fernandez is Marysville interim manager
West Des Moines taps next city manager
High 5
What Will Happen to Public Transit in a World Full of Autonomous Cars? The great promise of autonomous cars is not that we could each own one in our own driveway – the 21st century's version of owning your own Model T, or your own color TV, or your own bulky Macintosh – but that no one would need to own one at all.
City, and Police, Let Down a Newcomer – Over two days, Frederick Brennan, who uses a wheelchair, lost nearly $5,000, helped identify the thief, and was then left to get home on his own during a winter storm.
Bloomberg Is Now More Hands-On at Old Company – Michael R. Bloomberg's dive back into the news side of Bloomberg L.P. has worried some that the division's editorial independence could be called into question.
A candid, intimate look at Mitt – A new Netflix documentary captures the GOP presidential nominee's emotional moments in planes and hotel rooms.
Is there life for first ladies after 50? Both Hillary and Michelle say yes.  Clinton was at a turning point in her career, while anything seems possible for Obama.
50 Nifty
Trampoline lane proposed for downtown streets – Trampoline enthusiasts in Chattanooga are eagerly anticipating the opening of three trampoline parks planned in the next several months
Court: Bloggers protected by First Amendment – A federal appeals court finds against a Bend attorney
Can Streetcars Revive the Glory Days of Urban Transit? Once America's most popular form of urban transit, streetcars practically disappeared but have returned to cities with a vengeance.
Washington, Depressing City – The capital of America the Beautiful is ugly and impersonal.
Denver International Airport sues RTD over $53 million on airport project – A $53 million contract dispute between Denver International Airport and the Regional Transportation District over the costs of bringing passenger trains to the airport has escalated into a court battle.
Electeds
Mayor Bill Peduto seeks resignations from all Pittsburgh board and authority members – Pittsburgh Mayor Bill Peduto is asking the board members of 10 city authorities who were appointed by former mayors to resign as he attempts to clear the way for his own appointees.
Can Anyone Stop Hillary? Why Clinton's 2016 candidacy-without-a-campaign dominates the political galaxy.
Leaders Begin City's Left Turn With Sick Pay Plan – Expanding paid sick time for workers is the first in a series of laws Mayor Bill de Blasio is expected to champion.
Two Senators Have Little but a State in Common – Tammy Baldwin, a Democrat, and Ron Johnson, a Republican, of Wisconsin personify the polarized Congress, voting against each other more than any other state's senators.
Lobbyists Bake Potato Recognition Into Congressional Budget – Growers and processors hope to reverse a ban on white-potato purchases in a government food program.
Background checks key goal as gun debate rages on – A bill to expand background checks for Oregon gun sales will return to the Legislature for the February session following a 3-2 vote by the Senate Interim Committee on Judiciary on Friday.
'Read the bill,' GOP? Oh, never mind – The spending bill shows that business as usual is returning to the Capitol.
Portlandia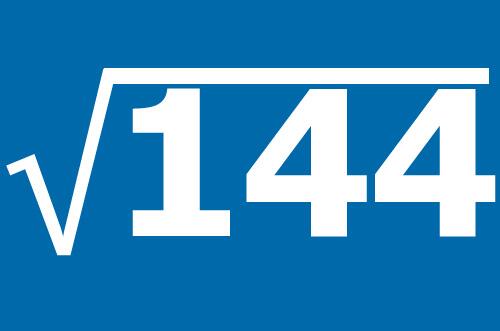 Tigard transit measure draws far-flung interest – The stakes are high. Under this measure, Tigard's would have an anti-high-capacity transit policy and send annual letters to the state and feds saying so. Light rail or exclusive bus lanes would have to be approved by voters.
Portland church says it will no longer allow Republican fundraising dinner tied to gun raffle – The Multnomah County GOP received national attention earlier this week when it announced it would raffle off an AR-15 semi-automatic rifle in honor of "two great Republicans" — Abraham Lincoln and civil rights leader Martin Luther King — both of whom had been killed by gun-wielding assassins.
Transportation bureau looking for new ways to pay for road work –  Portland's Bureau of Transportation wants to retool the way residents pay for street maintenance. Bureau workers say the city needs to find a new way to pay for streets because the money from the gas tax is slowly decreasing
The 911 Files – The Portland addresses that keep cops, firefighters, and paramedics coming back—again and again.
Working Kirk Reeves was the Most Suggested Name for the Transit Bridge – Records show more than 840 people suggested TriMet name the Portland-Milwaukie Light Rail 
Cascadia
Woodburn police commanders have 'turned a blind eye' to alleged misconduct, claim says – The officers cite a "cancer in department management'' and an "uncontrolled renegade'' command staff who have covered up reported misconduct, and instead placed the officers who raised concerns under "sham'' internal investigations and disciplined them with suspensions, demotions and removed one from a federal task force, according to a tort claim filed against the City of Woodburn.
Waiting to Inhale – Legal weed is probably on its way. But will advocates follow Salem's lead?
City mulls change to business licenses – The city of Ashland is proposing to change its business license regulations to avoid conflicts between state and federal laws that are at odds over the legality of medical marijuana dispensaries.
U.S. to St. Louis: We want to pump you up – For the next two years a team of federal experts will be embedded in the office of St. Louis Mayor Francis Slay, to help the city find ways to better tackle some of its most complex urban challenges, from crime to redevelopment.
Quirky idea for Detroit art emphasizes need for creative solutions – The idea is tantalizing but also utopian: What if the city could keep its cultural art treasures — but let private in
Cleveland seeks bids for Warner & Swasey complex in Midtown, after 2010 rehab deal fizzles – City officials are seeking another round of suitors for the buildings, a onetime machine-tool shop and telescope factory on Carnegie Avenue near East 55th Street.
South by Southwest
Quick take: City manager candidate Santana not afraid of tough calls – She evicted a popular but deteriorating Occupy Oakland encampment outside City Hall. She laid down the law to City Council members who had grown accustomed to bossing around city staffers. Privately, she has butted heads on policy issues with the mayor, her boss and the only politician who can fire her
Underwhelming answers from David Cooke, candidate for city manager's job – Considering all the buzz about how impressive city manager candidate David Cooke is, I had high hopes when I picked up this morning's paper to read the finalist's profile, by City Hall reporter Scott Goldstein. I was hoping for insights on how he would tackle our city's tough problems, particularly the north-south gap.
Houston mayor weds longtime partner in California — Houston Mayor Annise Parker has married longtime partner Kathy Hubbard in a sunset ceremony at a private residence in Palm Springs, Calif., Parker's office announced.
How to Create Great Emails that Get Opened and Clickeds – Best practices to get your emails opened and clicked.
Text Messages Are Declining for the First Time in 22 Years – For the first time since SMS was created in 1992, the volume of text messages has declined. According to research from Deloitte, texts from cell-phone users in the U.K. fell by 7 billion last year, to 145 billion, while IMs through various apps rose to 160 billion.
More Than 11 Million Young People Have Fled Facebook Since 2011 – Skeptics of Facebook's business model have long pointed to anecdotal evidence that the social network is losing its luster with teens as evidence that the firm will ultimately be unable to justify its $140 billion valuation.
 "Sunday School" for Executives – For years I have spent a chunk of every Sunday learning to be a better leader. What do I do for my personal Sunday school? Read the Bible or Koran? No. The latest book by Jim Collins? No, that's not it.
Mastering The Executive Search Process – Any organization can greatly benefit from hiring the right people in the top positions. But how do you do it right?
What You Need to Know About Sickness And The Workplace – Employees who work in close quarters are particularly susceptible to the flu–but there are steps you can take to help reduce your chances of getting (or spreading) the flu at work.