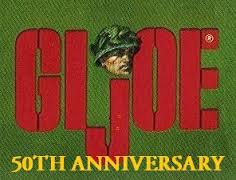 TRANSACTION WIRE
Contract with new Owasso city manager approved
City manager in West Liberty search continues
Chandler's assistant city manager retiring after 38 years in city government
Eureka City Council narrows city manager candidates to 3
Park Ridge city manager looking for new lawyers
"Deep, deep problems" on Irving City Council repulsed city manager pick
Page City Council sets meeting on finalists for city manager
Estes to lead city of Astoria as interim manager
Cornelius City Manager Rob Drake receives positive evaluation from City Council
HIGH 5
Voters in bankrupt San Bernardino sweep old guard from power – Residents of bankrupt San Bernardino, California on Tuesday voted to complete a rout of the city's pro-union old guard, electing business-friendly pragmatists who have pledged to try to reduce pension costs and take on vested interests.

The battle for San Diego – An off-season mayor's race in America's eighth-largest city has become an unexpected magnet for national political groups, as labor unions and Democrats scramble to keep San Diego government in liberal hands and Republicans seek to capture their first big-city mayoral election win in half a decade.

A rare look inside the Koch brothers' political empire – 

A document left behind at a Palm Springs resort lists 40 top donors and key Koch officials and provides a window into the secretive operation.

New York Police Department is beta-testing Google Glass – The New York City Police Department's massive and controversial intelligence and analytics unit recently received several pairs of the high-tech specs to test out.

Tech Industry Flexes Muscle in California Race – The race in the 17th Congressional District in California underscores the tech industry's push to elect candidates who will further its interests, even if it means trying to replace a party stalwart with a relative unknown.
50 NIFTY
How Much Power Do Cities Really Have to Combat Climate Change? A global survey.
How San Francisco Is Trying to Reinvent the Housing Project – Hope SF aims to provide social services for residents in a city where property values are skyrocketing.

New York's Cyclists Are Getting Better at Following the Rules – A new study suggests that the way people ride is changing – for the better.
Months Later, Sniper Attack at Power Hub Still a Mystery – The incident at a Silicon Valley power substation underscored concerns about the vulnerability of the country's electrical grid and prompted debate over whether it was an act of terrorism.
Hard Winter's Mixed Blessing – A brutal winter season is blowing budgets for snow removal in many cities, but it has been a boon for some businesses.
How Long Can a Cop Keep You After a Traffic Stop? No One's Sure – One of the murkiest areas in Fourth Amendment law.
ELECTEDS
Va.'s schmoozer-in-chief: Governor brings out the charm and the booze – Democrats and some Republicans agree that the flurry of parties can only help Gov. Terry McAuliffe.
10 outrageous government boondoggles – When I first came to Washington nearly 20 years ago, I didn't set out to become known as a budget hawk—and I didn't plan to earn nicknames like "Dr. No"—simply by adopting a skeptical approach toward spending taxpayer money. I was merely taking seriously the basic responsibility of a member of Congress: the unglamorous duty of oversight
Democrats Look to Capitalize on Christie Problems – Some Democrats are busy redefining Gov. Chris Christie of New Jersey for a national audience, with strategies intended to damage his chances for the White House.
Democrats' blanket rejection of flextime is shortsighted – Republicans argue that easing overtime rules could benefit both workers and employers, but political polarization bars closer examination of the issues.
PORTLANDIA
Oregon tax reform: Hillsboro lawmaker says property tax breaks need to be in the mix – Wednesday morning lawmakers got a preview of the political battlefield ahead thanks to House Bill 4141, which would dial back property tax breaks to boost school funding.
Gresham, Fairview mayors would welcome Trader Joe's – While Trader Joe's has terminated plans for a new Northeast Portland store, east Multnomah County's mayors say they're ready to roll out the red carpet for the California-based specialty grocer
Clackamas County commissioners set to approve 6 projects with Clackamas Town Center urban renewal money – The board also authorized county staff to adjust the district's boundaries to only include the areas where the projects are under construction. That is to stop future commissioners from starting urban renewal levies in the Clackamas Town Center district.
Lents Leader: Police Homelessness Plan Ignores East Portland – Jesse Cornett blasts Chief Mike Reese for displacing homeless camps east of 82nd Avenue
The Secret of Yummy Garden – There's a new business in Portland's Real Chinatown—marijuana.
CASCADIA
Pettit Grasps Structural Challenges in Oregon – No longer CIO of Oklahoma, incoming Oregon state CIO Alex Pettit takes on Oregon's unusual organizational structure.
Empty Chambers – A senator says he's got the votes to pass a gun-control bill, but where are they?
No dispensaries in S.H., Lebanon yet – Although City Manager Craig Martin has fielded calls from a few people interested in opening a medical marijuana dispensary in Sweet Home, none has opened shop, at least not as of Monday.
Wind energy farm near Coos Bay will be West Coast's first offshore – The pilot project for the site, about 15 miles from shore, is being developed by Seattle-based Principle Power using floating wind turbine technology not yet used in U.S. waters.
Board mostly mum on Civic – Two members indicate support for the city's proposal to buy the site of the aging stadium
Could Cupertino Go Bust Like Detroit? Cupertino, California is the posh home base for one of the largest, most disruptive and successful companies in the world. And Detroit is languishing inbankruptcy court after becoming the largest-ever municipal filing last summer.
Don't tear down the skyways! But Minneapolis without skyways – particularly this winter – would be cruel and unusual punishment for folks who must spend their days downtown.
More Detroit pop-ups look to settle down – It's further proof of the city's changing retail scene: Small businesses are starting out with temporary openings before committing full-time. The method allows owners to test their products in unsure markets, find what size stores work best and learn about all aspects of running a business— all while having the flexibility to change.
Jesse Ventura hiding from drones – The former wrestler and Minnesota governor also says he has gone "off the grid" in Mexico.
St. Louis Uses Data to Help Redevelop Neighborhoods – Snapshots of data display residential real estate conditions citywide, creating a visual map.
Let's cut A.C. Gonzalez a little slack – Although not a resident of Dallas, I have devoted my career as an educator to advancing municipal government in Texas by providing a quality graduate education for aspiring city executives. Based on that experience, the following are my observations on the selection process.
Bullet train developers eye station sites in Fort Worth, Arlington, Dallas and Houston – A private company that wants to build 220 mph bullet trains in Texas is committed to stopping in downtown Dallas, and is looking at sites near Union Station, the state's new high-speed rail commission chairman said Wednesday.
Fracking adding to drought – Hydraulic fracturing is competing for water in some of the driest regions of the U.S., including the Eagle Ford Shale in South Texas
Editorial: Time to turn ideas into real change for Dallas – Mayor Mike Rawlings, Bishop T.D. Jakes, Paul Quinn College President Michael Sorrell and attorney Liz Cedillo-Pereira offered inspiring words of hope. More important, they presented ideas that could bring real change if only the city, and particularly its wealthiest residents, are bold enough to embrace them.
Beats Music CEO On Why Delegating Is The Secret To Success – How do you manage tackling a new market? Trust your team and let talented people do what they do.
To Create A Learning Organization, You Need Leaders Who are Life-Long Learners Themselves – Strategic Government Resources (SGR) just completed its January, 2014 Conference, and I presented Daniel Goleman's book, Focus, at one of the sessions.   The theme for the conference was: Creating a Learning Organization:
 Leading-Edge Strategies for Employee Development
Before You Quit Your Job, Do These 10 Things – While you're still working a full-time job, Venture for America founder Andrew Yang recommends trying this list of things you can do on the side to explore an idea for a great new business.
How to Run a Meeting at the White House (and Other Public Offices) – My latest post on the Prichard Communications blog: four steps you need to take to run a successful meeting with any public official from the White House to City Hall.
Disruptive Technology on the Horizon – A look at innovative technology that's set to take the world by storm.
Making the Case for a More Selfie-Friendly Smartphone – Many smartphones have superb primary cameras, but the front-facing cameras that we (well, some of us) use to take pictures of ourselves are inferior, Molly Wood writes.
New electronic 'eyes' can track your every move – A powerful new generation of surveillance tools — able to track every vehicle and person for several hours in an area the size of a small city — is rolling out.