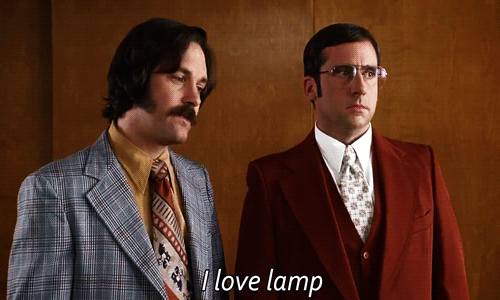 Transaction Wire
High 5
50 Nifty
The American Cities With the Most 'Pleasant' Weather – They're all in California, according to this NOAA-informed map.

How Should We Measure Traffic Congestion? Transportation planning is undergoing a paradigm shift which is changing the way we define transport problems and evaluate solutions.
Far Beyond Rush Hour: The Incredible Rise of Off-Peak Public Transportation – Transit agencies across the country are realizing they need to push past key commute times.
Atlanta Mayor Shows How NOT To Talk To Reporter – As I'm sure you are aware, the city of Atlanta is currently paralyzed by icy snow leaving hundreds of thousands stranded to sleep in their cars on impassable roads and 8,000 children left to sleep in their schools.
Electeds
Biden can't think of reason not to run – He says there's "no obvious reason for me why I think I should not run" in 2016.
The GOP's confused inequality message – Don't ever accuse the Republicans of having nothing to say about inequality. They have lots to say about it. Lots of different things.
Democrats Aim for a 2014 More Like 2012 and 2008 – They hope to make the 2014 midterm election resemble a presidential election year, when more traditional Democratic constituencies vote in higher numbers.
Taking Stand, Nagin Defends Acts as Mayor in New Orleans – In his federal corruption trial, C. Ray Nagin insisted that he never received bribes for awarding city contracts worth millions as it rebuilt after Hurricane Katrina.
Boehner Doubts Immigration Bill Will Pass in 2014 – Speaker John A. Boehner's pronouncement significantly narrowed the window for success on the issue this year and left it to President Obama to win the trust of Republicans.
Portlandia
Cayla Wilson trial: $9.3 million settlement possibly largest by an Oregon city or county – The family of the girl and her mother sued, contending that the driver's probation officer and a police officer who encountered him hours before the crash should not have allowed him to roam free.
Beaverton eyes clearing up police authority on business background checks: Beaverton Police Log – The police department already runs such checks on people applying for business liquor licenses and second-hand dealer permits, necessary for pawn shops. But the city's code doesn't explicitly say the police chief has that authority, according to city officials.
State of the City: Cook gets technical with Tigard address – Tigard Mayor John L. Cook didn't want to do the same ol' same ol.'
State of the City: Tualatin is looking good for 100 years old – When reflecting on Tualatin's past year, perhaps there is no better place to start than the gateway.
 Cascadia
Cell use at parade swamped networks – The downtown wireless network grew sluggish and unresponsive as the massive crowd was trying to send millions of texts and emails. There was concern that wireless calls to 911 might not get through.
Coburg recall election targets mayor, two city councilors – The handling of a wastewater treatment project is a key issue in the effort to remove the officials
Third bridge still under study – The latest plan for a third bridge across the Willamette River in Salem drew fire from critics Thursday, but it wasn't enough to stop the project from advancing another step.
Emotion marks gun bill debate – A steady stream of impassioned and sometimes caustic speakers spent more than two hours Thursday telling Oregon lawmakers how they felt about a bill that would expand background checks for gun sales.
 Pure Midwest
City lays out next steps in Open Data Plan – City of Chicago officials released a report Friday laying out a next set of goals for routine publication of data from city agencies.
Chicago Spire developer gets funding, wants to resume project – The Irish developer behind the Chicago Spire said it has found an investor to pay its creditors, allowing it to emerge from bankruptcy and restart work on the long-stalled residential project.
DFL caucus in Minneapolis' Cedar-Riverside ends in chaos – The caucus at the Brian Coyle Center in Cedar-Riverside produced an overflow crowd of more than 300, a pre-caucus argument handled by the police and a subsequent physical attack on one of the participants.
'Transit deserts' in Chicago region's mass transit system: report – The Chicago area's mass transit agencies are doing a poor job of serving the commuting needs of the region — portions of which are "transit deserts" — while planning efforts are haphazard, a new report says.
Refuse smart meter? You'll be charged – ComEd customers who refuse smart meters will be charged $21.53 a month, regulators decided Wednesday.
South x Southwest
Picking up pieces from city manager search, council asks interim manager if he'd stay on longer – After they reopened the doors to the public, members started asking interim City Manager Steve McCullough if he'd be willing to stay at City Hall past his April exit date.
City Hall's transportation-for-hire work group seeks definition of transportation-for-hire – Representatives from the limo, taxi and app-based transportation companies showed little enthusiasm for compromise during the first meeting of a group charged with developing proposed new regulations for the Dallas City Council consider.
Bullet Train Developers Eye Station Sites in Fort Worth, Arlington, Dallas and Houston – Japan Central Railway has been involved in the conceptual planning of the Texas project.
Two incentives deals would bring 640 jobs to Austin – The city of Austin announced Feb. 6 that it will consider economic development agreements with two California-based companies that would create a total of 640 new jobs.
Colleyville is set to regulate solicitors – In 2011, the Colleyville City Council approved a stricter ordinance against solicitors to ensure the safety of citizens. Council members went through a first reading of amendments to the ordinance that includes a "No Knock" list in its meeting Feb. 4
How to Convince your Boss to Innovate – We are all stuck into our habits. In our private lives we drive the same car brand -, read the same newspaper – and are insured at the same company for years in a row.
16 Quotes That'll Make You A Better Marketer & Storyteller – In my early twenties, I decided I wanted to either be a writer or a teacher. After training as a journalist, I realized that those were the same thing.
Why Your CEO Just Doesn't Get It– Quality leadership or a lack thereof is easy to spot if you know what to look for.
The Social Network
What Ails Twitter – I was speaking to a group of 35 law school students at the University of San Diego the other day and the question was asked: How many of you use Twitter.
4 Ways To Use Facebook To Find A Job – 83% of people looking for a job say they use Facebook in their social media search, compared to 36% who use LinkedIn which is the most infrequently used site among job seekers.
An Honest 'Look Back' at Your Years on Facebook – An Honest 'Look Back' at Your Years on Facebook