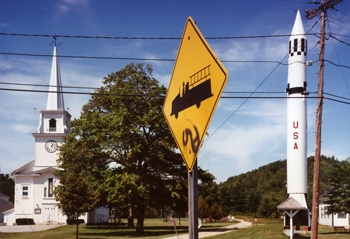 Transaction Wire
Search for permanent Cincinnati city manager yet to heat up
Mt. Pleasant hires attorney, search firm for new city manager
Lawmakers Review Watertown City Manager's Work
APOV: No assistant city manager necessary
Kenneth City's first town manager will earn $81,000 annually
Mayor Outlines Manager's Duties In Wake Of Water Department Takeover
Tyler City Manager McDaniel a finalist for Fort Worth city manager position
High 5
 
50 Nifty

In Utah, many want to pull down 'Zion Curtain' drinking laws – Restaurants must prepare cocktails in the kitchen, and customers must declare their intention to eat before they can order one. A bill seeks to change all that.
Can Anybody Save California? The state's drought is the worst since 1580. And no, Barack Obama can't stop it.
Under D.C., a massive digging machine – It is the most expensive construction project that no one will ever see, and there's hope it will be a solution to the wastewater woes.
Will a new South emerge from the UAW showdown? There is irony in the efforts of business leaders to prevent 1,500 blue-collar workers from unionizing.
Politicos
Poll: Eleanor Roosevelt seen as top first lady – Former first lady Eleanor Roosevelt is the top-ranked first lady in American history, according to a new poll, with Michelle Obama entering the list in fifth place.
Democrats face tensions within their party, too – Pundits have focused on the warring factions within the GOP, but among Democrats, there is a schism between the establishment and a populist wing.
Last call for state parties? State party officials across the country say the explosion of money into super PACs, nonprofit groups and presidential campaigns has made fundraising more difficult. And some of those outside groups are starting to take over the traditional local roles state parties play, spending big on voter contact and outreach operations.
Won't you be my mayor: An A-to-Z Guide – Including a four-year-old, a goat, and someone known for jumping off motorcycles.
Portlandia
Hall Monitor – A council majority is willing to "re-examine" paying for police horses.
Water Wars, Redux – A new water board's on the ballot. Here comes the opposition.
An Offer They Couldn't Refuse – Pearl developers will pay Right 2 Dream Too to move somewhere else.
Land-use 'grand bargain' draws ire of Hillsboro Mayor Jerry Willey and Washington County Chair Andy Duyck – It would, critics say, subvert the Metro process that designated rural reserves where farmland is preserved and urban areas where development can occur.
Cascadia
Seattle 1-percenter leads push for $15 minimum wage – Know him or not, Seattle venture capitalist Nick Hanauer's politics are sure to be in your face — and headed for your ballot.
Freeholders favor commissioner elections by districts – Since they began meeting late last year, the people charged with drafting a new county government have floated significant changes in the way power is divided, and leaned toward a larger number of Clark County commissioners.
Food trucks seek foothold in Clark County's eating scene – To those who love a taste of city life, there's something about the presence of food carts that makes a city feel real.
Why is Fred Meyer so sold on Civic? Building a store in south Eugene would justify the short-term costs
Red light, green light: Some bills die, others move forward – Two weeks into the 2014 legislative session, no laws have been made
Downtown Parking checkup: Are new rules making the grade? Four months into the adoption of free unlimited parking in the Downtown Parking District, some business owners are seeing dropping sales and frustrated customers.
Yamhill County closer to pot-dispensary ban – But some Yamhill County commissioners fear that loopholes in the law will allow the dispensaries to operate as wholesale drug-distribution outposts,
Medford parks officials get help from UO students – Business class is working on plans to manage costs, attract more to programs, make them more accessible
Pure Midwest
Debt load leaves no Chicagoan free – This is now the city of big debt, where each of Chicago's 2.7 million residents — from infants in diapers to senior citizens on fixed incomes — is on the hook for about $20,000 in long-term pension promises and bond obligations.
Wounded Rutherford has Dillard, Brady circling – With 'issues' hurting state treasurer's campaign for Republican governor nomination, rivals look to consolidate support against Rauner
Two visions for space near Vikings stadium: Housing vs. hotel – Two developers have different plans for valuable space above a parking ramp planned near the new Vikings stadium.
Frozen water pipes keep suburbs busy – Utility workers in the Twin Cities are putting in a lot of cold hours fixing water lines frozen or cracked by the frigid weather. 
Gov. Dayton approval rating at its highest, Minnesota Poll finds – As re-election nears, more than half of voters give governor a thumbs-up. 
Lake Minnetonka cities band together to rebrand, revamp lakefronts – That's what leaders of the 14 west metro cities on Lake Minnetonka want to entice more people to do, boosting tourism by rebranding the area as a year-round regional destination and revamping lakefront attractions.
Rape law leaves Ind. woman feeling victimized again – Jenny Wendt thought there was hope for justice last month after a man confessed to assaulting her in 2005, but then she received a phone call that left her devastated.
South x Southwest
Dallas-Fort Worth could be an important ozone test case – The numbers show that North Texas' summer ozone is still unhealthy when measured by the existing federal standard.
Andrews Mayor Bob Zap Dies – We have new information on the death of Andrews Mayor Bob Zap. We're told Zap died on Saturday after battling an illness. NewsWest 9 sat down with Andrews City Manager, Glen Hackler, and we talked about the life and career of Mayor Bob Zap.
Texas GOP burning bridges not yet built — To say that some candidates running statewide in Texas have gone off the rails on border security and immigration, does a disservice to epic derailments everywhere.
Websense — the one that got away – A little more than a week ago, Gov. Rick Perry got to do what he loves best — announce that a California company is moving its headquarters to Texas. In this case, the economic-development prize was Websense, an Internet security firm that had called San Diego home.
Rackspace vs. Goliaths: tough road ahead— After 14 years with Rackspace Hosting Inc., the last six as chief executive, Lanham Napier says he needed a break — from the stress, the hours, the monopolization of his life. "We've gone from a company here in San Antonio that was fledgling, to now a company the sun never sets on," he said, borrowing a phrase once used to describe the British Empire.
Police, fire medical plans targeted— Since they signed a lucrative 1988 collective-bargaining agreement, San Antonio's police officers and firefighters haven't had to pay monthly medical insurance premiums for themselves, their spouses or children, and they have some of the lowest deductibles and out-of-pocket maximums in the state.
See Who Harvard Business School Rejected – One of the great mysteries of elite university admissions is how extraordinary people commonly get rejected.
11 Interview Questions You Wouldn't Think to Ask–But Should – Does an out of the box question help you make better hires? These companies think so.
5 Reasons Your Top Employee Isn't Happy – Not sure why your top performer is unhappy? Check out what the most brilliant (yet difficult) employees hate about company culture.
4 Ways to Avoid Becoming a Micromanager – Trying to curb your tendency to micromanage? Here are four tips to help you and your employees stop micromanaging before it starts.
The 10 Best and Worst Cities for Workers – Employees looking for a little more cheer in their lives should consider moving to the U.S. West Coast, new research shows.
14 Ways to Find a Job You Love in Oregon – Valentine's Day is here again and whether you're looking for a job or just the next best opportunity, here are 14 ways to find a job you love.
The resume that makes for a top executive–  The boardroom of today has more state college grads and women at the helm.
Information Technology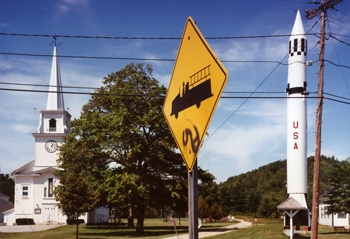 What New York's Social Network Might Look Like If We Could Actually See It – For about as long as social networks have existed – which is admittedly not very long – researchers and data geeks have been trying to figure out how to visualize them. Digital information is generally not visible, per se. But geography is. 
Comcast vs. the Cord Cutters – Comcast's deal to acquire Time Warner Cable won't shake the industry's game plan: Keep viewers wedded to cable.
'SNL' Is Reclaiming Its Turf via Social Media — Just in Time – If we take online comments as a scaled down version of the world at large, it's clear that 2014 global society is divided on three main topics: religion, climate change and which cast of Saturday Night Live was the best.