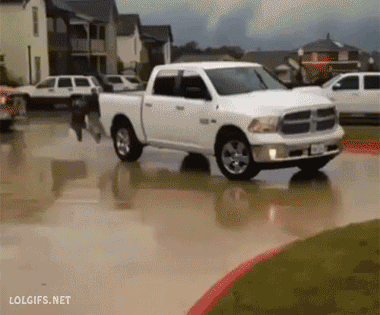 Transaction Wire
In the city: Fond farewell to 2 city executives
Lynn Haven Officials Discuss City Manager Vacancy
Glenpool police chief thrives on interim city manager challenge
Cover Oregon signs 60-day agreement with Oracle
Secretary of State candidates make their case in early L.A. forum
Lawsuits traded in Lowell dispute
Holmberg drops bid for Ridgefield city manager job
Cornelius city manager Rob Drake plans to re-start Economic Development Commission
High 5
1. When Traffic Congestion Is Both a Great Thing and a Terrible Thing – New research finds that businesses loathe bad traffic at the regional level, but benefit from it locally.

2. Why the Mayor of Copenhagen Wants to Get Into the Marijuana Business – He sees it as the only way for the Danish capital to get a grip on its huge Cannabis trade.

3. Cities Move to Help Those Threatened by Gentrification – While still eager for young professionals to move to blighted areas, cities are recognizing that gentrification can cause tax bills to skyrocket, threatening longtime residents.
4. The steel in Barack Obama's spine – In Ukraine, the president may face his toughest foreign policy test yet. Is he up to the task?
5. Drones on the horizon: Commercial promise vs. privacy fears – A deep-dish pizza, movie rental or even roses for that special someone eventually may be just a drone flight away. A growing number of businesses, from florists to real estate agencies, are exploring the use of drones — officially known as unmanned aerial vehicles in the industry — to market products. Ann Arbor-based Domino's delivered pizza by air in the United Kingdom last summer, and Amazon CEO Jeff Bezos recently said the devices could be dropping packages by 2015. On the surface, the possibilities are endless: Drones could help check crops, fix wind turbines or explore burning buildings.
50 Nifty

US citizens are being mobilised to take on challenges in their community – In New York, a bold experiment explored how to make the most of the city's volunteers. It has become a national movement
Warriors, Giants open to teaming up on arena near AT&T Park – An increasingly hostile political climate, coupled with the prospect of rocketing costs and a drawn-out permit fight, has rekindled prospects of the Warriors trying to team up with the Giants to shift the site for their proposed waterfront arena down to the parking lot across from AT&T Park.
Tribes Clash as Casinos Move Away From Home – After decades of nearly uniform tribal support for Indian gambling, casino-owning tribes have emerged as some of the most powerful and dogged opponents of new Indian casinos.
California's Coddled Hens Trigger Interstate Feud – In 2008, the state's voters approved more generous living conditions for hens, but a requirement that imported eggs be produced under the same standards has drawn a lawsuit.
2014 Governors Races: Are the Republicans Losing Ground? As Texans head to the polls in the year's first primaries today, we look at how the Republicans are faring in this year's gubernatorial races.
Politicos
Is Jim DeMint the most hated man in Washington? Heritage's combative leader has made a sport out of bashing fellow Republicans. The disdain is very much mutual.
Poll shows Democrats have edge on trust but not in winning midterms – The party has the upper hand on some key issues, but that is not translating into an advantage.
Obama Budget Would Expand Tax Break for Poor – President Obama will propose expanding a longstanding tax break for workers who do not have children.
In Job, Appointee Profits and Christie Gains Power – Since Gov. Chris Christie named David Samson to lead the Port Authority of New York and New Jersey, the governor's power has grown and Mr. Samson's law firm has prospered.
President Set to Lay Out Policy Goals – The White House will offer its annual blueprint for tax and spending policy on Tuesday, a plan that tries to put new force behind a number of proposals that have stalled in Congress.
Holder and Republicans Unite to Soften Sentencing Laws – Attorney General Eric H. Holder Jr. and libertarian-leaning Republicans have found common cause on eliminating mandatory minimum prison sentences for nonviolent drug offenders.
Clinton's Ukraine – and 2016 – problem – Being first lady "is more of a vicarious responsibility in that you are, like everyone in the White House, there because of one person, the president," she told The Washington Post at the time. In the Senate, "there's a lot more opportunity to express my own opinions, to work through what I would do and how I would do it."
Portlandia
As land-use 'grand bargain' moves quickly, questions remain about precedent and public involvement – Weeks after sharply criticizing closed-door discussions about the legislative land-use "grand bargain" on urban and rural reserves, Washington County officials spent a recent weekend taking part in a series of their own.
 Tigard ballot measure: Which way are you voting on high-capacity transit? (poll) – Tigard residents have had about a week to vote on Ballot Measure 34-210, which, if it passes, would require the city to officially oppose high-capacity transit projects. Tigard would also not be able to amend its comprehensive plan to site light-rail or bus-rapid-transit projects without first getting voter approval.
Big changes for Portland urban renewal districts? Portland City Hall Roundup (maps) – The Portland City Council could be asked to make big changes to some Portland urban renewal districts, freeing up money for basic government services and development projects in the South Waterfront district and the Central Eastside while jeopardizing funding for affordable housing and Portland State University.
Portland officials 'uncertain' about launch of much-delayed bike share system – In fact, the sudden bankruptcy of Bixi, the company used by Portland-based Alta Bicycle Share to provide the high-tech bikes and stations, may have scrapped any chance of the local program starting up in 2014.
Cascadia
Slow pace of mayor's pay panel upsets labor, business – Halfway to the April deadline for a recommendation on raising the minimum wage in Seattle, participants say they haven't yet addressed the hardest issues.
Washington considers mileage tax – Finding money for state road projects has for decades followed a relatively simple formula. Washington, like other states, relies almost entirely on fuel taxes.
Vancouver approves law governing pot – Clark County's first law regulating the growing, processing and selling of recreational marijuana was approved Monday by the Vancouver City Council.
Unions, foes reach truce on ballot measures – Both sides withdraw ballot measures, a move the governor hopes will help him work toward tax reform
Applicants sign up to sell medical marijuana – At least 41 people in Lane County are seeking permission to open dispensaries
Dispensary owners rush to apply – A South Salem medical marijuana dispensary owner popped the cork on a bottle of champagne as soon as her computer screen told her she'd successfully registered with the Oregon Health Authority.
Pure Midwest
Can Detroit Rebuild Its Middle Class – Downtown Detroit is brimming with new condos, start-ups, and breweries. But for the city to make a comeback, it needs a new middle class.
New debt deal could save Detroit $201 million – The city revealed a third settlement with two banks Monday that would end a disastrous pension debt deal blamed for plunging Detroit into bankruptcy.
Resigning economic chief kept city going – Daniel Howes: The next time someone declares downtown Detroit on the rebound, they should consider adding a special thank you to George Jackson.
What Chicago's Digital Manufacturing Hub Could Achieve – This development can combine ideas from Silicon Valley, German industry—and Swedish pop music.
Michigan Tech Team Talks Change – CIO David Behen expects only minor tweaks and changes to the way things ran with John Nixon.
3 Chicago companies show their Kickstarter metal – We share details on Chicago-area Kickstarter campaigns that recently passed their funding goals for aluminum mobile accessories.
E-mails portray Wis. governor as fixated on his political image – The e-mails, from a 2010 race, show Governor Walker, a rising GOP star, as a hands-on strategist.
Detroit police salute honorary chief, 9, who died battling leukemia — Detroit Police Chief James Craig stood at attention in the pulpit and snapped his right hand to his forehead
South x Southwest
GOP poised to nominate staunchly conservative slate – The field in the Republican primary means GOP nominees in November are likely to push state politics even further right.
Houston's richest billionaires – Poor Mr. McLane here only comes in at No. 869 in Forbes' new list of the richest people on Earth ($2 billion will only get you so far, after all). See how 13 other Bayou City billionaire bank accounts stack up in Forbes' new report.
Southlake nears housing build-out – The first Darling Homes development in Southlake, which is located on Veranda Lane, is underway with 38 lots being built.
EPA targets refining, auto emissions — The Obama administration imposed new pollution rules Monday that promise to dramatically clean up the nation's air by curbing tailpipe emissions and forcing refiners to strip more sulfur out of gasoline.
Human Resources
The Best Ways to Sharpen Your IQ – When they were first devised, IQ tests were intended to be bias-free. Intelligence was modeled as a fixed trait, untouched by a person's environment.
The Business Case for Paying Service Workers More – MIT's Zeynep Ton explains the theory behind the Good Jobs Strategy.

 How to Make Yourself Work When You Just Don't Want To – Get over your "feelings" and take care of business.
9 Tips for Hiring Great People – When nearly 450 people applied to be my writing assistant, the hiring process could have swamped my business. Here's how I narrowed the field.
Drawing Conclusions About Gender Differences – Children's perception of gender roles may be changing, according to new research that studied hundreds of children's drawings from around the world.
The Social Network
Twitter Took Home the Only Oscar That Matters – It was the selfie seen round the world. In a seemingly unscripted moment, the host of the 86th Academy Awards, Ellen DeGeneres, gathered some of the film industry's biggest stars for a selfie that broke Twitter
Increase Social Media Results: Stay Focused and on Target – Increase Social Media Results: Stay Focused and on Target using tried and true methods. manageable plan to get great social media results!
You Tell Me: What Should Facebook's Oscar Strategy Have Been? Twitter owned the Oscars. Ellen's retweet photo blew up the Oscars. If you were running Facebook's television strategy, what would you do to make sure that Facebook is part of the conversation in events like the Oscars?
Google Glass Now for Public Transit – Utah tests the state's appetite for wearable technology as part of an overall strategy to try to better serve mobile users.