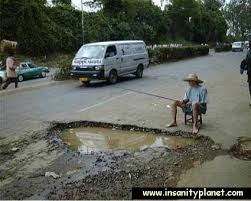 Apply for Midwest ELGL Advisory Board by Monday
After a week off celebrating Spring Break '14 grad school style (in the library) we're back with another installment of Pure Midwest. This week we talk zoning violations, City Council rules and get real about what internships mean to young professionals. I hope you brought your flannel 'cus this week we're goin' country with Midwest Music.
1. Get in the Zone… But Not Our Zone   
Whoever said zoning violations are boring never worked in local government. In Springfield, Illinois controversy has emerged over four residences housing parolees. The residences act as a rehabilitation home to parolees recently released from prison. The Springfield zoning code does not allow "transient housing" in single family and duplex zoned areas. Previous requests to amend the zoning codes to allow the rehabilitation houses to remain have been denied by City Council. The decision has now been left up to the courts.
2. Lake Erie's Loch Ness Monster
I only have two fish to catch left on my bucket list: the sturgeon and the Loch Ness Monster. Over the past several decades your chances of landing the Loch Ness Monster in Lake Erie have been about the same as landing a sturgeon. The fish were thought to be completely gone from the lake over the past several decades, but a group in Ohio is working to reestablish the population. Populations are well established in other areas but are lacking in Lake Erie and have been lacking for decades.
3. You can never have too many casinos. Wanna bet?
Legislators in Iowa are considering putting the lid on issuing new gaming licenses in the State, saying that Iowa already has enough casinos and additional facilities. Casinos continue to be the center of controversy regardless of what state they land in. Arguments against new casinos in Iowa do not rely on the societal ills casinos have brought to their surrounding areas, but to the "cannibalization" of sharing, or stealing, a market share with existing casinos. Unlike other sectors, casinos in Iowa are not purely a free market affair.  Casinos in Iowa are controlled by a state agency.

4. Freedom of Speech in Five
In Flint, Michigan Emergency Manager Darnell Early signed an executive order limiting City Council members' referrals at the end of meetings to five minutes following a 45 minute exchange between council members. Quirky City Council rules are not uncommon, but what makes this situation unique is that the rule came as an executive order from an unelected official who was appointed by Michigan Governor Rick Snyder.
5. Hitch Hiking – Hippies =Lyft


Taxi licenses are common place in every major municipality, however how do you issue a license to a taxi operator that isn't actually a taxi operator? Lyft, a ridesharing company, is running into regulatory problems in Minnesota where officials are looking into how to regulate a ridesharing program. Lyft and other ridesharing companies find themselves in an interesting position. Personal insurance will not cover them, but they do not claim to be operating a business individually. The services allow people to pick up strangers who request a ride through a software program. Essentially, it's hitch hiking minus the hippies.
It's Raining Jobs, Hallelujah
City Administrator. Monmouth, IL
City Administrator. Independence, IA
Management Intern. Knoxville, IA
City Manager. Goodland, KS
Economic Development Director. Brownsburg, IN
City Manager. North Muskegon, MI
City Manager, Grant, MI
Management Analyst, Mankato, MN
Assistant To The City Administrator Economic Development, Davenport, IA
City Administrator, Mankato, KS
Thoughts from the Mitten State
Required reading: For Interns, All Work and No Payoff, The New York Times; What College Grads Regret, The Atlantic
I read the aforementioned a few weeks ago and I've been thinking about my own experiences with internships ever since. The basic premise of the article is that interns, often unpaid interns, are being taken advantage of by managers who employ young(ish) interns for little or no pay then are unable, or unwilling, to hire them full-time after their internships are completed.
The second article is about what college graduates regret about their time in college when they are on the job hunt. Half said they wish they got more work experience while in school. I think the two articles taken together illustrate a very real problem students and young professionals face; how to go about getting the experience even entry level positions require while still in school.
Although the NYT article focuses on careers in fashion and design mainly in New York I saw some parallels with local government. When revenues plummeted during the recession Management Analyst positions were eliminated from payrolls across the country. As revenues have crawled back municipalities have found interns as a more cost-effective way to fill that void. As entry level positions are reinstated the minimum qualifications are higher because there are more people looking to fill fewer openings. Those who are not qualified for the positions rely on internships to boost their résumés. And the cycle continues… I count myself among the lucky ones here in Novi. Not only do I earn a fair wage but the City has afforded me every opportunity to better myself professionally and allowed me to make time for an academic and personal life at the same time.
Prior to coming to Novi, I worked 2 unpaid internships; neither of which led to full-time employment after they were completed but both of which were crucial to my professional development. Acting on the advice of a very wise undergraduate professor, I made sure I had a "deliverable" at the conclusion of each internship. In other words, a concrete document I can hand to a potential employer showing how I added value to the organization during my time there.
The NYT article makes mention of one intern who was referred to as a "fetch-the-coffee girl" and goes on to list a litany of others just like her. I would argue this is the root of the problem. That internship wouldn't provide any real value even if it paid $100,000 per year.
The whole point of an internship is to learn and when an intern is put into a position (or puts themselves into a position) where they are not gaining real experience the value is lost. I would argue that the obligation to provide a valuable experience lies both with the employer and the employee. It's flat-out unethical to hire someone for no pay and have them do meaningless work, especially someone early in their career who desperately needs experience. But on the other hand potential interns need to understand their rights and what they want when they walk in the door. Clear expectations and goals set at the outset of an internship can ensure the employer and employee are on the same page. Internships are a great way to gain experience when they are used appropriately.
Midwest Music
Turn on any track from Whitey Morgan and the 78's and you are immediately transported to a dive bar full of smoke on the outskirts in some small town in Dixie; one problem, Whitey Morgan is a proud native of Flint, Michigan. I saw Whitey Morgan open for Eric Church two weeks after I turned 18 at The Machine Shop in Flint, MI (one of my favorite places to see a show). He even made the trip out to Pick-a-Thon in Oregon! I've had the pleasure of seeing him twice more since then, one in my hometown of Lapeer, MI (if you're ever in Lapeer check out the main stage at Lapeer Days. Also, don't forget to visit the beer tent). Listen to Whitey and you will hear all the classic country greats. There is an unmistakable Waylon-esque quality to his voice. His down to earth lyrics are reminiscent of Johnny Cash. The lead guitar in his songs is above and beyond any honky tonk guitar you'll hear (I'm looking at you Brad Paisley).
You may be asking yourself how on earth a pure country singer, one that sounds like he was raised in the heart of the south, wound up in Flint, MI. It's a legitimate question and one with an interesting answer. Flint, Detroit, and Saginaw are notoriously reliant on the auto industry. Henry Ford did not man the assembly line himself. He relied on a steady stream of southern transplants to fill these new positions. With this migration pattern came southern traditions and culture. It's one of the reasons you'll find accents strikingly similar to a southern accent in downtown Detroit. Look in places like Lapeer, Clio, and Imlay City and you'll find "southern pride" as a reoccurring theme. This is not by accident; this is direct result of migration patterns 50-60 years ago. Who says music has nothing to do with local government!? It's ok to like country. You just got to know who to listen to.
Check out Waylon Jennings, Johnny Cash, Merle Haggard, early Eric Church, Dirt Road Logic, George Jones.