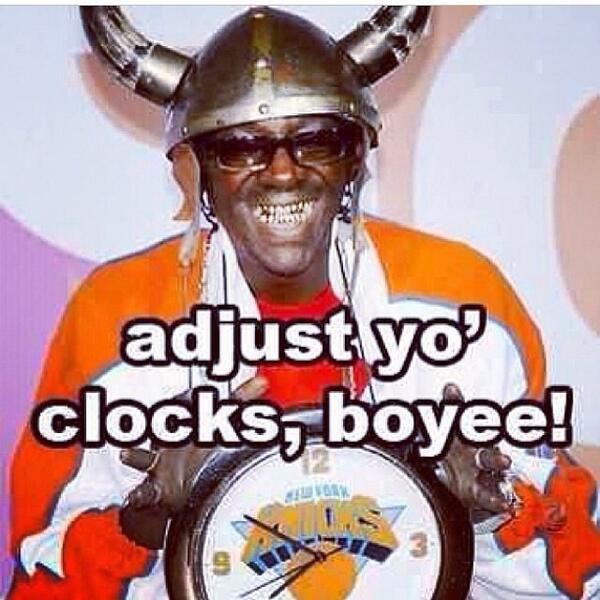 Trending on ELGL
The Great Debate: City Manager vs. Assistant City Manager
Broken Social Scene: A Commentary on Our Lives
What ELGL Means to Me: Ben McCready, Rock Island (IL) Assistant to the City Manager
ELGL Connects Launches "Who's Who in Local Government"
Knope of the Week: Clay Pearson, Pearland (TX) City Manager and Former Novi (MI) City Manager
Transaction Wire
Long Wielding Power Behind the Scenes, Now Taking Her Leave
Sunday Profile: Oregon's investment chief understands balance
SXSW keynote: Neil deGrasse Tyson
1 Sovereignty vs. Self-Rule: Crimea Reignites Battle – The showdown in Ukraine has revived a centuries-old debate over when secession is legitimate. Nations' views vary greatly, depending on their own alliances and interests.
2. Rio de Janeiro's Race to Future Intersects Slave Past – As crews tear up streets in preparation for the World Cup and Olympics, archeological finds are illuminating the city's brutal distinction as a center of the Atlantic slave trade.
3. Good Riddance to Steve Stockman – Fake candidates are ruining American politics. It's time to start ignoring them.
4. Recovery isn't in sight 3 years after Japan's tsunami – Rebuilding has barely started in some of Japan's hardest-hit communities, and one expert warns the Pacific Northwest isn't learning from Japan's experience.
5. Why Cities Are Smarter – Urbanization is happening rapidly. Is this good or bad? "I view great cities as pestilential to the morals, the health and the liberties of man."
50 Nifty
Scientists say megafires in the West will grow larger and more costly – A dangerous mix of drought and more humans living in fire-prone areas is the reason, report says.
Free app provides riders with more information on transit arrival times – A free app from researchers at Georgia Tech is the latest step toward providing transit passengers with the integrated information they need to know about the region's public transit systems.
California's Smart Egg Rules – Courts should dismiss Missouri's case against regulations that would give hens more space
Border Guard Bob Says, 'Pittsburgh Is Dying' – Every town, city, and state complains about brain drain. Every place is dying. Dateline February 27, 2014, "How Pittsburgh Can Up Its Game in Brainpower".
Politicos
Farm Bill Reflects Shifting Menu and Persistent Tilling – As one congressman put it, "There is nothing hotter than farm to table." The bill's champion, Senator Debbie Stabenow, made sure the trend got a boost, with a significant shift in the types of farmers who are now benefiting from taxpayer dollars.
Florida Election a Crash Course for Midterm Races – Both Republicans and Democrats see the special election Tuesday as a potential harbinger, particularly with regards to the Affordable Care Act
Oregon GOP vote backs gay marriage– Young activists push the party to recognize changing attitudes
CPAC 2014: The final scorecard – Rand Paul romped, Ted Cruz flopped. Chris Christie made nice with the right and Marco Rubio learned that talking up foreign interventionism is about the last way to win over the crowd.
Portlandia
TriMet is committed to equity and affordability: Guest opinion –  Transit plays a vital role in a just and equitable society. For many citizens, transit is a lifeline, which is why the history of civil rights and transit are so deeply intertwined.
Ring of Fiber – Portland might get Google Fiber! Here's everything you need to know.
Bending the Law – How cops turned a new street enforcement rule into "Sit-Lie 2.0."
In Other News – Bike-share delayed… again! Advocate arrested! Urban renewal!
The Secret Weapon – There's a tough new police policy targeting Portland's homeless. Why doesn't anyone know about it?
Is light rail really coming to Oregon 99W? PolitiFact Oregon – The mailer contains a question — "Light Rail on 99W?" — and, as such, doesn't fit neatly into PolitiFact Oregon's categories for assessing the truth or claims and statements.
Cascadia
Critics worry Civic buy could drain park funds – Purchases from the 2006 bond measure focus on south Eugene, and that raises a red flag for some
$15 minimum wage supporters take plea to busy Tacoma intersection – Nearly 70 people turned out in a downpour Saturday afternoon at one of Tacoma's busiest commercial intersections to support an increase in Washington
Emergency alerts: Fair warning or foul? One button can have a big ripple effect. Meteorologists at the National Weather Service's Seattle office can hit the "enter" button on their computers
Drawdown reveals long-unseen landscape – Grant County has drawn down 26 feet of water behind Wanapum Dam to relieve pressure after a crack was discovered in one of the spillways Feb. 24. The move has exposed unstable riverbanks and mud flats not seen since the reservoir was filled in 1964.
SJ Time Capsule: West Salem was once its own city – West Salem is unlike its neighborhood counterparts in Salem. Although each has its own colorful history, none of them used to be a city.
Seattle's waterfront: Visions of hottubs & gardens, but where's the cash? A designer reveals his latest update for a massive waterfront park that would stretch 26 blocks along Elliott Bay once the Alaskan Way Viaduct is demolished.
Pure Midwest
GOP governor race tightening: Rauner leads, Dillard surges – The Illinois Republican governor's race is tightening as the candidates try to peel away support from rivals and recruit undecided voters into their camp in the final days of the campaign.
Moody's downgrade: Chicago's path toward junk – That downgrade follows the rare triple-notch downgrade the city received last year from Moody's as a result of the city's growing and out-of-control pension debt. Excluding Detroit, Chicago now has the lowest credit rating of the major U.S. cities.
E-cigarettes ignite Michigan debate over regulation, sales – Banning the sale of electronic cigarettes to kids may seem like a no-brainer, yet Gov. Rick Snyder's administration and a number of health advocacy groups oppose legislation that does just that. They say it doesn't go far enough
Complaint about cracks in repaved street triggers citywide audit  – An influential alderman's complaint about cracks along a recently repaved stretch of Wentworth on Thursday prompted Mayor Rahm Emanuel to order a citywide audit
What two Chicago startups hope to find at SXSW — besides better weather – At South by Southwest, not having as much money as your competitors can net you a prize. Trina Chiasson's startup won for doing the most with the least — the best bootstrap award — at last year's SXSW Accelerator pitch event
South x Southwest
Seven Must-Attend Events If You're Going to SXSW – Here's a set of seven must-dos at South by Southwest 2014 (and seven SXSW backups in case of emergency).
Downtown incentives nice, not necessary — When the Vistana hit the market a few years ago, developer Ed Cross joked that the three-level penthouse atop the apartment midrise would be well-suited for one of San Antonio's highest-profile residents — say, Spurs guard Manu Ginobili.
Dallas following national trend toward walkable neighborhoods – In recent years, Dallas has felt the pull of a nationwide movement to create neighborhoods where residents can shop, dine and relax near their homes.
Texas Primaries Show How Tea Party Power May Be Starting To Diminish – Four years after the tea party rocked the political world by ousting several prominent Republicans in Congress, the ultra-conservative movement finds itself with slimmer prospects as it moves into the new election season.
Human Resources 
03.07.14 Jobs, Jobs, Jobs (ELGL Project Assistant Remix)
Lean on – A year after Sheryl Sandberg's manifesto, meet her truest believers
The ways in which kids are helping their parents live longer – As Americans age, a reversal of roles often is critical to maintaining health and dignity.
Why we should embrace robot co-workers –  Google chairman Eric Schmidt warns that those who lack the skills to work with machines will be left behind.
Five Lies You'll Hear On A Job Search – The job market is picking up. We get as many inquiries in our office now from talent-hungry recruiters and employers as we do from job seekers.
The Social Network
To accept or not accept that LinkedIn request – It was the LinkedIn rejection heard 'round the world. In February, 26-year-old job-seeker Diana Mekota sent an email and LinkedIn request to connect with Kelly Blazek
SXSW: Assange slams Obama; more on 'networked humans' – Julian Assange, speaking from London, urges SXSW attendees to stand up to 'state surveillance.' Our John Carpenter also covers talks on connectivity, medical care and in-flight texting.
Social Media and Mercy Slow the Noose in Iran – Public hangings still attract hundreds of onlookers, but Iran's enormous middle class is turning against capital punishment.