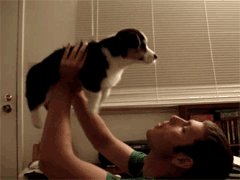 Trending
OH: Jim Lenner, Village of Johnstown, Village Manager
The Great Debate: City Manager vs. Assistant City Manager
Broken Social Scene: A Commentary on Our Lives
Defining Sustainability: The Portland Way
ELGL Connects Launches "Who's Who in Local Government"
Transaction Wire
City manager under pressure in S. Weber gets Riverdale job
Former Joplin city manager says Texas hiring 'bittersweet'
Reubin Askew, Former Florida Governor, Dies at 85
Arizona Governor With Tough Immigration and Abortion Stands Won't Run Again
Stockbridge appoints new city manager
Karen Pollard no longer deputy city manager
Wayne Co. exec Ficano takes steps toward re-election campaign
Special email address for city manager search suggestions
Portage council sets special meeting to discuss appointing acting city manager
SPI Officials Appoint New City Manager
High 5
1. London's Current Obsession: Its Own Identity Crisis – A melodrama with roots in reality. Full 
2. Snowden looms over Pulitzer Prizes – The issue before the Pulitzer Prize Board: Does it honor reporting by The Washington Post and The Guardian based on stolen government documents that are arguably detrimental to the national security of the United States, and that were provided by a man whom many see as a traitor? Or, does it pass over what is widely viewed as the single most significant story of the year — if not the decade — for the sake of playing it safe?
3. Is the Cost of 311 Systems Worth the Price of Knowing? 311 systems have revolutionized the way cities gather information, allowing them to tackle small problems before they get too big. But running them can be extremely costly.
4. How Public Libraries Are Solving America's Reading Problem – We have a reading problem in the United States.  It's not that people aren't reading: in fact the Pew Research Center reports that 76% of adults have read a book in the past year.  Even kids are reading – and some studies suggest that millennials are more likely to read literature than previous generations.  The problem is choice.  Readers are drowning in books.
5. Can the Weather Channel Survive a Hail of Competitors? The Weather Channel's headquarters are located in an anonymous office park on the north side of Atlanta. It's a natural home—Atlanta has been a cable-company town since Ted Turner first beamed his Superstation from West Peachtree in 1976, and the city's massive airport and (generally) mild weather make it a good base from which to scramble the network's field reporters.
50 Nifty
 
New Hampshire Nears Repeal of Death Penalty – Death penalty opponents say the momentum is on their side, with New Hampshire the latest example; the bipartisan House vote was the most lopsided ever for repeal.
Debate on Bourbon St.: Should the Good Times Roll Less Loudly? When the efforts to fix a faulty and spottily enforced noise ordinance became bogged down, the New Orleans City Council decided to try to fix what is perhaps the country's pre-eminent 24-hour street party.
The Dozen Regional Powerhouses Driving the U.S. Economy – The Boston-Washington corridor, home to 18 percent of Americans, produces more economic activity than Germany.
As Gas Prices Fluctuate, Support for Mass Transit Rises – We're attracted to the stability of bus and rail fares — not just their lower cost.
D.C.'s Mr. Fix-It – "Scandal's" Olivia Pope doesn't exist, but Bob Bennett may be close. Just ask Bill Clinton and Vincent Gray.
Politicos
Presidents, ranked by likelihood of appearing on 'Between Two Ferns' – In case you want to keep getting indignant about President Obama's appearance on "Between Two Ferns" with Zach Galifianakis, here are two handy ranked lists, compiled using History and Great Justice.
The Man Who Pulled Back the Curtain – Joe McGinniss showed America that politicians are sold like products. And we loved it.
Health Law Tied to G.O.P. Victory in Florida Race – Tuesday's special election showed that Alex Sink's campaign could not outrun the tsunami of advertisements tying her to President Obama's health care law.
Portlandia
Google Fiber puts the pressure on local governments with checklist, May deadline – Most businesses seeking city permits or franchising agreements must comply with local rules and regulations. They have to work through reams of laws and guidelines and conform to city codes.
After Tigard anti-light rail vote, TriMet GM keeps focus on improving Washington County bus service – With Tigard on the verge of amending its city charter to officially oppose light rail and other high-capacity public transit, TriMet General Manager Neil McFarlane said Wednesday that he was surprised by Ballot Measure 34-210's apparent victory.
Leavitt calls CRC death 'a travesty' – Vancouver Mayor Tim Leavitt takes state lawmakers to task over CRC demise during annual State of the City address
Springwater Corridor: Concerns arise as SE neighbors design land along 'Sellwood Gap' – The Sellwood neighborhood association is in the early stages of designing plans for land along a section of the Springwater Corridor scheduled to be paved in 2016. So far, the committee in charge of the project has raised awareness, disseminated an online survey and held one public comment meeting.
Aloha-Reedville voices: Community leaders blast, praise three-year study – The study found that the community of 50,000 nestled between Beaverton and Hillsboro is plagued by chronic underinvestment and transportation safety issues. Its recommendations centered on strengthening the economic base with more commercial and residential redevelopment, especially along TV Highway, as well as road and sidewalk improvements.
Cascadia
City of Lebanon paying for past budget decisions – One of the reasons given for the shortfall is that some employees' salaries have been paid out of different funds disproportionately to what they do, Wendolowski said on Feb. 21, 2014.
Public officials meeting to tackle thinning police ranks in rural Oregon – Finding ways to boost public safety in southern Oregon will be the focus of a summit scheduled next Tuesday in Central Point.
Few wowed by new camp – The site in a parking lot near Autzen Stadium  is disliked by homeless advocates, neighbors
Pot plans for K2 building divide 'Weed Island' – Some 73 percent of the electorate of Vashon Island — dubbed "Weed Island" — voted for legal marijuana. But some islanders are struggling with a proposal to bring a pot factory to Vashon's largest building, the now vacant K2 ski factory. Bakkhos Holding wants the site for production of its EdiPure line of pot-infused candies and snacks.
Pure Midwest 
42 ways Twin Cities is like 'Portlandia' MSP has plenty in common with the IFC show's yupster vision of Portland.
Winburn: Here's how to balance the budget – The mayor and City Council are faced with three great challenges, which can become the city's three great opportunities. These three challenges, if resolved, will help us create a long-term regional plan to spur business investment, economic development, create and retain jobs, innovation, technology and grow Cincinnati's tax base. I will be calling upon all the members of the Budget and Finance Committee to submit their plans for eliminating the city's $22 million budget deficit.
New bill may knock wind out of county governments – Some Illinois counties are objecting to a state senator's proposal to give the Illinois Department of Agriculture, rather than each county, the sole authority to regulate the siting, construction and removal of commercial wind turbines
The people have spoken: Find out which 4 choices should end up on Mount Michmore – Neal Rubin: Last week, we posed a question: Assuming Michigan had its own Mount Rushmore, which four people should be commemorated there?
Detroit EM talks about balance between creditors, compassion for residents – In a wide-ranging interview this week with The Detroit News, Kevyn Orr says he should have started his tenure differently, but is proud of the successes.
Counterpoint: Expanded broadband is a boondoggle – That's right, the Internet is now a necessary tool for survival — in case you were too busy on hold with the MNsure navigators to notice. The same crowd that couldn't bear the thought of a cellular tower in the pristine Boundary Waters Canoe Area to provide Internet access now wants taxpayers to fund global (or is it world?) Internet coverage and promise an economic boost if we do, dire consequences if we don't.
South x. Southwest
Car plows into crowd at SXSW music fest, 2 killed— Two people were killed and 23 injured when a car plowed into a crowd of people early on Thursday morning near the South by Southwest Interactive (SXSW) music and film festival in Austin, Texas, and a suspect was arrested, police said
SXSW swag stymies air travel – An airport spokesman says a particular type of ink on "any combination of things" is to blame.
Council expected to OK Google Fiber contract — San Antonio would become one of the first of nine metropolitan areas selected by Google for its "Fiber" system when City Council approves a master lease agreement Thursday, giving the tech company access to city properties for its "fiber huts" — key components of running a super-fast network here.
Can Cities and Suburbs Work Together? One Arizona mayor argues it makes more sense to fund cities and their suburbs as large metro areas, rather than as politically separate entities.
Human Resources
Are You Over-Confident? Take This Test – All people are prone to over-confidence, that's just a part of human nature.
Extra Pay for Extra Work – President Obama's call for new overtime rules could mean a raise for millions of workers.
How to Hunt for a Job Using Social Media – Want to find a writing opportunity in a town near you? Just look up a hashtag onTwitter. Want to stay up to date with a company's career openings? "Like" them on Facebook. Want to create a beautiful resume that'll catch a recruiter's or hiring manager's eye? Head over to Pinterest.
The Social Network
Meet the man who gave the world email attachments – It was 22 years ago yesterday that Nathaniel Borenstein sent his colleagues the world's first email attachment: a picture of his barbershop quartet, The Telephone Chords. Borenstein, along with another researcher named Ned Freed, wrote MIME (Multipurpose Internet Mail Extensions) because one day he hoped to get pictures of his grandchildren over email.
Are Your Emails Too Long? (Hint: Probably) – The Gettysburg Address was 271 words long. Yesterday, I received an email on a company policy change regarding coffee and tea selection that was 350.
Q&A: Twitter Co-Founder Biz Stone on SXSW, Bright Spots, and His New Book – Seven years later, Stone is back with a new company – Jelly, a social search app that launched to fanfare last year (but has since fallen on the charts). He also has a book coming soon – Things a Little Bird Told Me, a compendium of his musings on life and creativity, which hits shelves on April 1.
Emotions Vented Online Are Contagious, Study Finds – In the digital swirl of Facebook status updates, emotions expressed online are contagious, according to a new study encompassing more than 100 million people in the U.S. and a billion messages that they posted.