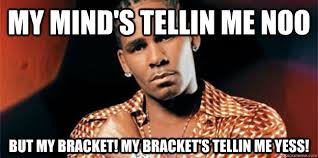 Dreading March Madness? Put It to Work – Rather than let it distract employees, some companies use it as an incentive.
Trending on ELGL
OH: Jim Lenner, Village of Johnstown, Village Manager
Growing Up in City Hall: Life as a City Manager's Child with Kent Wyatt
Defining Sustainability: The Portland Way
Broken Social Scene: A Commentary on Our Lives
Exceptional Talent Available: CPS Hatfield & Oregon Fellows
Transaction Wire
Council lets Ceres' top cop leave city manager post

I. Is San Francisco New York? Ex–Wall Street bros, hacker hostels, self-loathing techies: dispatches from a city, newly flushed with wealth, that doesn't quite know what to do with itself.
II. Big Money, Big Ideas: Science Goes Private – As government financing of basic research has fallen off, billionaires have stepped in, setting personal priorities and raising questions about science's status as a public good.
III. White House is 'the ultimate on-call job' for workers with children at home – Just as she was about to begin a "Pin the Tail on the Donkey" game at her 6-year-old daughter's birthday party last October, White House budget chief Sylvia Mathews Burwellreceived a call that she couldn't ignore about the ongoing government shutdown. She handed off the tails to her best friend from college and ducked out.
IV. Near Fukushima, a Generation of Kids Who Don't Play Outside – This week marks three years since the Fukushima Daiichi nuclear disaster. Shortly after the power plant's triple meltdown (which caused radiation to seep into the land and sea, leading Japan's government to establish a 19-mile "no-go zone"), officials in the city of Koriyama, about a 2-hour drive from the power plant, recommended limiting the amount of time children spend outside each day.
V. Income Gap, Meet the Longevity Gap – Two counties in Virginia and West Virginia show the widening divide in life expectancy between affluent and struggling areas.
50 Nifty
Officers' body cameras raise privacy concerns – Officers at thousands of law enforcement agencies are wearing tiny cameras to record their interactions with the public, but in many cases the devices are being rolled out faster than departments are able to create policies to govern their use.
After 20 Hours in Solitary, Colorado's Prisons Chief Wins Praise – Rick Raemisch, whose predecessor was killed by an inmate who had been kept in solitary confinement, spent a night alone in a cell as part of a campaign against the practice.
Smell a rat? Not everyone follows D.C. Metrorail's no-eating rule. Meet Bob Chialastri, the subway's lone sentinel tasked with keeping the vermin at bay.
Colorado marijuana sales give glimpse of Washington's future – To see what a state-licensed recreational marijuana system looks like, The News Tribune and the Tri-City Herald spent five days in Colorado during the state's second month of sales. Find out what happens when Marijuana Inc. comes to town.
Anaheim's Little Arabia pushing for a higher profile – The commercial district has become a go-to place for Arab Americans and fans of Middle Eastern food. Some people are advocating for official recognition.
Questions as More Wastewater Flows in North Carolina – State regulators said Duke Energy, a utility already under a federal investigation for pollution, may have illegally released wastewater last week from a second site upriver of Raleigh.
Politicos
Is Paul Ryan racist? He insists not, but I hope he's learned his lesson.
Obama Factor Adds to Democrats' Midterm Fears – The president's falling popularity and the millions spent attacking the health law are complicating matters.
The Polling Center: Does the Tea Party Really Want to Limit Government? It might be tempting to romanticize the Tea Party as something distinct from the Republican Party, but poll data suggests that Tea Party voters would support using government power to enact unquestionably conservative policies.
Portlandia
Jack Graham, fired by mayor, asks for, will receive a hearing to clear his name – The city of Portland has granted Graham an opportunity March 21 to present his case to Hales during a rare "name-clearing hearing" – a move expected to have little impact on Hales' decision but one that could help protect the city if Graham later decides to sue.
Panel of experts tackle how science affects public policy in Forest Grove town hall event – The event, "Blinded by Science: The Politics of Fact in an Election Year," featured an essay contest, in which students were asked to write essays and answer how science and politics collided in their community.
After the CRC, it's time show government can work: Editorial Agenda 2014 – Vancouver Mayor Tim Leavitt typically comports himself in a contained, low-key manner. But last week, in delivering his state of the city address, Leavitt became positively unplugged in discussing the failure of his state and Oregon to build a replacement I-5 bridge over the Columbia River, connecting his city with Portland.
Slow Burn – Oregon's best-funded pot measure is being held up. By a supporter.
You Can't Unhurt a Chief's Feelings – Tension with the police bureau overshadows a wonkish report on the city's workforce.
Mixed Messages – Did Mayor Charlie Hales' ghostwritten rhetoric violate state law?
Ring of Fiber – Portland might get Google Fiber! Here's everything you need to know.
Cascadia
Heated words exchanged as Phoenix City Council prepares to join with PURA board – Two officials resign from urban renewal agency; some cite behavior of mayor.
No police in rural area? Call the fire department – Illinois Valley Fire Chief Dennis Hoke says people in Josephine County are calling the fire department for help even when their problem is crime.
Rideshares vs. taxi industry: A look beyond City Council vote – Lyft, uberX and Sidecar may face more restrictions in Seattle this year if a City Council proposal passes Monday. But the fight by those ride-service companies to stay in Seattle as lightly regulated operations is far from over.
Rural events come under scrutiny – Lane County is seeking public response to its fledgling effort to increase regulations on large outdoor gatherings on private land
Homes on course? Golfers, neighbors share dislike of a potential subdivision at the Deerhorn links
Street price of pot likely to drop? Price is important, and not just for customers trying to keep their bong hits on a budget. Too-high prices could drive people to the black market, leaving legalization to fail in its stated goal of putting the drug cartels out of business.
Pure Midwest
Carbondale looking for ways to overcome $1 million budget shortfall – Carbondale is a town that is very reliant on sales tax to generate revenue, Baity said. As long as the economy remains soft, and until consumer confidence come back, he said the city forecasts the revenues will stay flat with a slight increase at best.
Michigan's tax changes come with extra costs to government – The administration of Gov. Rick Snyder has also made significant changes to taxes on pension incomes and various tax credits on personal income
 tax forms, which Stibitz did not mention in his presentation.
Paperwork, squatters, dirt just a few hurdles in Detroit blight blitz – Standing between Detroit and its goal of razing 80,000 blighted houses in six years is a set of logistical challenges almost as mountainous as some of the landfills where the debris will be buried.
Carol Cain: Two young men urge state to create youth advisory council – For two civic-minded young people — Michael Soviak, 21, and Sean Rucker, 20 — both full-time University of Detroit Mercy students — it was a TV show about Michigan's brain drain of young talent that spurred them on.
Springfield's police and firefighter pension shortfalls – This 2012 figure is 6.5 times larger than the $33.5 annual payroll for police and firefighters. Just 10 years earlier, the shortfall was two times larger. (A fully funded pension should have no shortfall.)
South x. Southwest
Proposed consolidation about transportation efficiency, city manager says – The proposed McAllen Transportation Department would employ nearly 130 people and have an annual operating budget of roughly $8.8 million, according to city budget records. Both the downtown parking garage and bus terminal would also fall under the Transportation Department.
Denton Group Seeking Fracking Ban Cites Gains – A group of concerned Denton residents says it has gathered enough signatures to put a proposed city ban on hydraulic fracturing on the November ballot. 
Gubernatorial Hopeful's Wife Might Make History – Cecilia Abbott has been a regular at her husband's side as he travels across the state in his gubernatorial campaign. If Attorney General Greg Abbott wins his campaign to succeed Gov. Rick Perry, his wife would become the first Latina to be the first lady of Texas.
South Padre Island goes wild – While Galveston is still too chilly to swim, South Texas' balmy beaches have been overtaken by college students looking for good times. Sadly, no one warned them that boxed wine is not good for chugging.
Rawlings keeps his own counsel — to chagrin of some on council – Mike Rawlings said his method is to quietly lay the groundwork for big initiatives before making them public.
Human Resources
A Better Brain – How soon can we expect to see brain implants for perfect memory, enhanced vision, hypernormal focus or an expert golf swing? We're closer than you might think.
Hiring Challenged? Sift for These 17 Worst (and 15 Best) Résumé Phrases – To find ideal employees, these key phrases can help inform your decision.
Yes, it's possible to sleep too much(but okay to catch up on weekends) – Insufficient sleep has been linked to disease, but too much is associated with heart disease and obesity.
When It Comes to Hiring and Keeping Great Employees, How Do You Stack Up Against the Best? Consider benchmarking your hiring, salary setting, and mentorship strategies against those of the fastest-growing U.S. companies.
The Social Network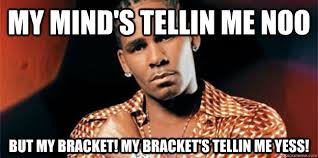 Internet retailers take on razor, eyeglass monopolies – Warby Parker and Harry's create business models that can lower prices and increase selections.
Small Google+ Design Change Looks More Like Facebook – That's because link posts have been redesigned to include larger images, and cleaner titles. Links posted to Google+ used to include a small thumbnail photo and a blue, underlined link. Now the images span the entire post and the titles are black, not blue, and don't have any underline at all.
The 10 Most Annoying Things on Reddit – According to the site's top comments, here are 10 things that should be banned from Reddit, effective immediately.
The Woman Who Scavenged SXSW For An iPad – Despite the rain, cold, and general chaos of SXSW Interactive 2014 this year, at least one woman couldn't be stopped from venturing into the Texas wild to Vineher trek through Austin's busiest week.