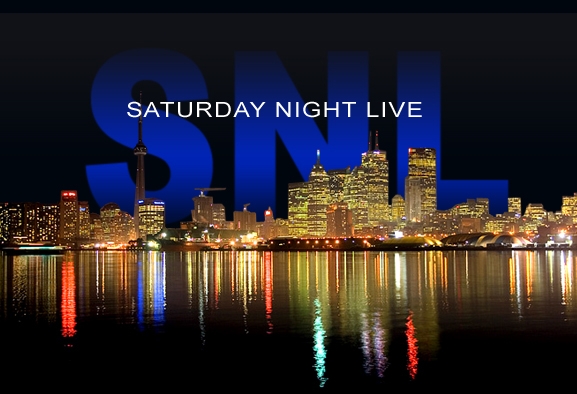 All of these presidential hopefuls coming out of the woodwork makes me reminisce about SNL presidential spoofs.  So enjoy today's morning buzz on the lighter side, while we pay homage to the best satirical presidents.
Read on to discover a world where human bodies are composted, what undocumented students bring to the classroom, and a crash course on assortative mating.

Right Now with
Katie Babits
What I'm Listening To – Citizen Cope
 What I'm Watching – Ask Me Anything
 What I'm Reading – Seven Thunders Speak
 What I'm Doing – Preparing my dog for his neutering appointment
 What I Want To Know From You – Who is your favorite SNL president?
We're Buzzin
A Project to Turn Corpses Into Compost – The body of the tiny 78-year-old woman, gray hair falling over stiffened shoulders, was brought to a hillside at Western Carolina University still clad in a blue hospital gown and chartreuse socks. She was laid on a bed of wood chips, and then more were heaped atop her. If all goes as hoped, the body will turn into compost.
What Undocumented Students Bring to the Classroom – Teaching requires flexibility, the ability to manage a class that could be made up of English-language learners, half-comatose stoners, and confident National Merit semi-finalists alike—and somehow inspire all factions.
Single black female BA seeks educated husband: Race, assortative mating and inequality – A media storm erupted in the Spring of 2013 when a Princeton alum, Susan A. Patton, president of the class of '77, offered the following advice to female students: "Here's what nobody is telling you: Find a husband on campus before you graduate." Writing in The Daily Princetonian, Patton went on: "You will never again be surrounded by this concentration of men who are worthy of you."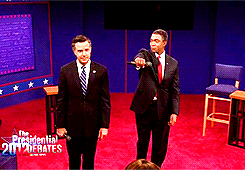 #Trending
Upcoming
50 Nifty
Washington police department adopts alternative fueling technology – The Edmonds Police Department (PD, Wash.) has adopted new propane fueling technology. For nearly two years, the department has operated 14 propane Autogas patrol vehicles (Ford Crown Victorias, pictured below), which can help fleets reduce fuel costs and emissions, according to the company. In an effort to further reduce emissions, Edmonds PD has adopted the Stäubli fueling nozzle and dispenser. Blue Star Gas, the department's fuel supplier, brought the alternative-fueling system to the Northwest.
How to spread the wealth, explained with Legos – Forget "makers" and "takers" — a new Brookings Institution analysis shows that there's still plenty of inequality to go around after the federal government takes its share of your monthly paycheck.
The Key to Detroit's 'Bright Future' Goes Way Beyond Car Making – It might not seem so, but struggling Detroit and booming Silicon Valley have something in common: both are home to an "advanced industry" sector. This sector includes STEM-related industries ranging from auto-making to computer software. In Detroit, these industries may hold the key to the city's economic future, writes Bruce Katz, director of Brookings Institution Metropolitan Policy Program, in a recent blog post.
VA building projects riddled with mistakes and cost overruns – There are hospital doors at the half-built ­Veterans Affairs medical center outside Denver that were supposed to cost $100 each but ended up ­running $1,400. There's a $100-million-and-still-rising price tag for an atrium and concourse with curving blond wood walls and towering glass windows. And entire rooms that had to be refashioned because requests for medical equipment changed at the last minute and in other cases the equipment didn't fit. No one had bothered to measure.
Genes Don't Cause Racial-Health Disparities, Society Does – On April 24, 2003, shortly after the completion of the human genome project, its director Francis Collins and his team posed 15 grand challenges to the scientific community. They dared researchers to harness the genome to crack puzzles of biology, health, and society. In particular, they called for genome-based tools to close health disparities. Since then, the United States has pumped more than $1 billion a year into genomics research. What do we have to show for it?
The Federal Reserve's Inequality Problem – Federal Reserve Chair Janet Yellen has devoted time of late to discussing the significant problem of inequality. At a conference on April 2nd, Ms. Yellen urged that research be undertaken "to understand whether any policies may hold people back or discourage upward mobility." Perhaps such research might start at the doorstep of the Federal Reserve because the Fed's sustained policy of near-zero interest rates has increased inequality, as well as made it more difficult for the middle class to climb the economic ladder.
What We Talk About When We Talk About Gay Marriage – Wahpeton, N.D., is about an hourlong drive from Fargo, through vast, empty farmland that's brown and yellow this time of year. It will look very different soon — farmers are already out on their tractors preparing for the planting season. Another change might be coming too. This summer, the Supreme Court will take up the question of same-sex marriage, which is still banned in this state and 12 others. It's an issue that often becomes polarized in national politics. But in this small hub of rural America, gay rights aren't something people particularly like to talk about.
Court win for immigrant-rights attorneys – Immigrant rights attorneys won an important round in federal court in Seattle on Monday, keeping alive their lawsuit challenging President Barack Obama's decision to rush thousands of children from Central America into deportation proceedings last summer without first assuring them legal counsel.
California's Cycles of Drought – When Gov. Jerry Brown of California imposed mandatory cutbacks in water use earlier this month in response to a severe drought, he warned that the state was facing an uncertain future. "This is the new normal," he said, "and we'll have to learn to cope with it."
North Carolina legislators want to stop medical schools from teaching abortions – North Carolina legislators are testing out a new way to restrict abortion access that could serve as the next fight in the abortion wars: bar the procedure at state-run medical schools. A new bill in the North Carolina legislature, House Bill 465, would make it impossible for East Carolina University or University of North Carolina's medical schools to train ob-gyn residents to perform abortions.
Local Gov Confidential
Dallas' new streetcar begins service between downtown, Oak Cliff – What a start. With the toot of a horn, its maiden run began three minutes early, at 8:57 Monday morning. Seconds later, the new Dallas streetcar hit something. No problem. As scripted, operator Rubin Lowder eased the rumbling vehicle through a blue ribbon stretched across its path.
The Ghost Town of Los Angeles – Manchester Square is a small neighborhood that borders Los Angeles International Airport. Over the last 15 years, airport officials have purchased properties in the area, razing houses as part of a plan to build a rental car parking lot. "You don't like to have to condemn people," Diego Alvarez, director of modernization and development for Los Angeles World Airports, tells filmmaker Kelly Loudenberg, "but that may be the reality if people don't want to sell to us."
Vermont businesses line up behind carbon tax – With no appetite for a carbon pollution tax in the nation's capital, Vermont, Washington, Oregon and other states have started to explore the option of taxing fossil fuels on their own. A coalition of 200 businesses, including Ben & Jerry's and Seventh Generation, say it's time for Vermont to be the first state to move forward with a carbon tax.
Judge urges Atlanta educators to accept plea deals in test cheating case – A judge said Monday that he is prepared to imprison 10 former Atlanta educators who have been convicted of conspiring to inflate students' scores on state tests.