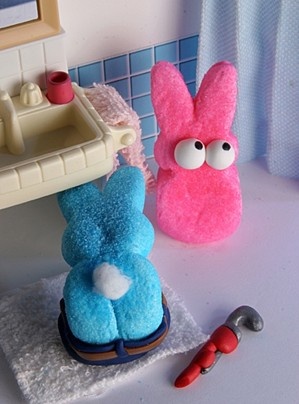 Trending
04.17.14 Jobs, Jobs, Jobs (Prom? Remix)
Local Government Confidential: Sitting at the Little Kids Table
Growing Up in City Hall: Life as a City Manager's Child with Jeanna Troha
ELGL Connects Launches "Who's Who in Local Government"
"Launch Yourself" Interviews ELGL Co-Founder Kent Wyatt
Transaction Wire
Surprised city administrator gets pink slip from Gig Harbor mayor
Chelsea Clinton announces pregnancy
Sacramento Mayor Kevin Johnson to Lead Mayors Group
Piedmont: New city administrator Benoit settling in
High 5
 
A Map of all the Places in the U.S. Where Nobody Lives – About 47 percent of the country is unoccupied.
Why UberX Will Win in the End – Transportation network companies mirror early 20th century jitneys — except this time they'll survive.
A bankruptcy scorecard for Detroit – Settlements in the Detroit bankruptcy case are arriving quickly. I thought that it might be useful to have a scorecard to tally the pieces.
Stranded by the Fight Over a Border's Future – The influx of people into the Ras Khamis neighborhood of East Jerusalem is straining city services, and City Hall has shown little inclination to help.
Hollywood Begs for a Tax Break in Some States, Including California – A battle for filmmaking tax credits has begun in several states — including in California, the home of Hollywood — and has led to cutbacks in others like Maryland.
50 Nifty
 
How Mississippi Businesses Are Fighting a New LGBT Discrimination Law – "If you're buying, we're selling."
Nashville's Revised BRT Isn't Actually BRT at All – Without dedicated center lanes, the Amp project needs a new title.
Editorial: New Idaho Website Earns F in Transparency – Idaho earned an F for government transparency after the launch of the new Transparent Idaho website.
Politicos
 
Dems' midterm strategy: Triage – House Democrats, battered by Koch brothers ads and facing a grim outlook for the midterms, are providing the clearest indication yet of how they plan to respond: By shoring up imperiled incumbents and only the most promising challengers, but most likely leaving some of the party's upstart hopefuls to fend for themselves.
G.O.P. Discovers Useful Voter Outreach Tool: Gun Sweepstakes – Online weapon giveaways have become one of the fastest growing ways for Republican candidates to build up donor lists and expand support.
Political Attack Ads, Often Negative, Try Instead to Accentuate the Positive – Some of the best-known "super PACs" are making an effort to also cast their candidates in an appealing way instead of solely attacking opponents.
Enrollments Exceed Obama's Target for Health Care Act – President Obama announced that eight million people have signed up for insurance under the new law, but critics cautioned that the promising numbers were not alone proof of success.
Portlandia
Eliminate Portland's demolition loopholes: Guest opinion – Earlier this month, Eastmoreland and a neighborhood developer announced a settlementof their longstanding disagreement about the fate of Eastmoreland's keystone block at 28th and Woodstock.
In survey, residents say roads are fine, they're reluctant to pay to fix them – Clackamas County residents largely do not want to pay a new fee or tax for road maintenance, according to the county's latest community survey.
Portland to Flush Reservoir After Teen Uses It as a Toilet – "Our customers don't anticipate drinking water that's been contaminated by some yahoo who decided to pee into a reservoir."
Portland Streetcar Audit Says City Violated State Law – A new city audit of Portland Streetcar says City Hall is breaking state law
Cascadia
Editorial: County should reinvest in economic development – Later this year, the Benton County Board of Commissioners will have to decide whether to pony up the third $100,000 installment to help pay for economic development efforts throughout the city and county.
Cloudy Days – A restrictive new state law that led to the temporary closure of medical marijuana dispensaries taught us a lesson we should have already known.
Oregon Sheriffs Oppose Drivers Cards for Illegal Immigrants – Oregon's sheriffs have voted overwhelmingly to oppose a ballot measure that would allow undocumented immigrants to obtain drivers cards – and by extension car insurance.
Pure Midwest
Emanuel rings up frequent flier tab – Taxpayer-funded trips mix city business, political fundraising
Playing With Numbers: Is Rust Belt Return Migration A Viable Strategy? Can enough educated Rust Belt expats return to their homes to create an economic renaissance?  It may largely depend on their reasons for leaving, the skills they gained in their new home, and the quality of the connections to the old one.
Virtualization Approved for Jasper County, Iowa Sheriff's Office – The change would give the department more digital storage and use less physical space for servers.
Milwaukee's Push to Turn Vacant Land into Urban Farms – The city's new urban agriculture initiative aims to revitalize distressed neighborhoods with new economic activity.
Palin to 'Heels On, Gloves Off' Iowa – The former Alaska governor will be part of the ShePAC rally in Des Moines.
South by Southwest
Texas Dems hit 'Boats 'N Hoes' PAC – The PAC registered this month uses language Wendy Davis says "has no place in politics."
Texas Could Get Millions for "Active Shooter" Training – The money would support Texas State University programs that train officers on how to handle situations like the recent Fort Hood shooting.
In Power Line Dispute, Rancher Questions Utilities' Wiggle Room – After landowners sign off on power line routes, can transmission companies install them somewhere else? The Public Utility Commission is set to consider a rancher's complaint that a 345-kilovolt power line that a transmission operator erected is 150 feet north of where it was originally mapped.
East Coast
Raleigh marathon doesn't give charity money from runners' fees – Sunday's Rock 'n' Roll Marathon raised more than $250,000 for The V Foundation For Cancer Research, but that total didn't come from race organizers' profits. Runners gathered donations themselves.
Virginia Law Phasing Out 'Fox Pens' Vexes All Sides – Fenced enclosures in which hounds pursue wild foxes will be phased out over 40 years, angering hunters and pen owners, but also animal rights activists who want quicker action.
A Star Quarterback Accused, and a Flawed Rape Investigation – An accusation against Jameis Winston, a marquee player for Florida State, did not prompt an in-depth inquiry by either the university or the police. By the time prosecutors got the case, it was nearly a year old.
Human Resources
04.17.14 Jobs, Jobs, Jobs (Prom? Remix)
5 Tips to Optimize your LinkedIn Headline – Your LinkedIn headline is the most important piece real estate on your profile.
CEO Shares Story of Being Harassed By Potential Hires – Yunha Kim, the CEO of the tech startup Locket, recently published a post at Medium chronicling the good and bad parts of being a female boss in such a heavily masculine environment.
Yahoo In More Turmoil: Is CEO Mayer Running Out Of Options? Bernard Marr on LinkedInYahoo is in trouble. The former Silicon Valley darling has been losing market share for years and recent results show that it has again failed to curb its dwindling share in digital advertising revenue.
What Government Can Do to Attract Top IT Talent – Competing with the likes of Facebook and Google is tough, but it's more crucial than ever.
The Social Network
The Three Things You Need to Create a Solid Social Media Strategy – Good luck finding a company that doesn't use social media at all. So why are some companies social media rockstars and others fall by the wayside?
Facebook to Notify Users When Friends are Nearby – Facebook users will soon be able to receive notices on their mobile app when they're near friends, signaling an effort by the online social network to play a bigger role in real-world interactions.
A Social Media Marketing Song Sounds Like an Awful Idea (But It's Catchy) – Mary McCoy, an employee of Continuum Managed Services, recently performed a little ditty titled "Lets Get Social" at the Social Media Marketing World Conference in San Diego. (We'll ignore the fact that this conference exists for the time being; there are more important things to get to.)