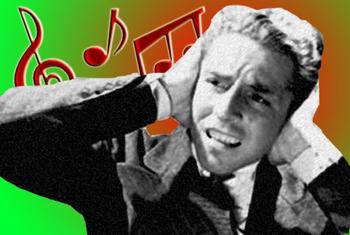 We asked you, "what's the worst song ever?" Here are your answers. Nominate your selection at the ELGL Facebook Group.
Nominated by Kate Green, Peoria, IL
Last Week: 04.20.15 Jobs, Jobs, Jobs (Premature Celebration Remix)
Community Development
Community Development Director, Bethany, OK
FINANCIAL ANALYST II, Community Development, Tarrant County, TX
Community Development Director, Waseca, MN
Community Development Director, Newcastle, OK
Junior and Assistant Planner, Sacramento, CA
Planner 1, Prince William, VA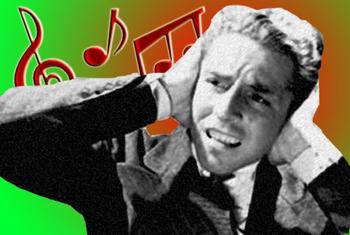 City Planner, Mustang, OK
Senior Planner, Santa Rosa , CA
Planner III, Merced, CA
CDBG Project Manager, Joplin, MO
Senior Planner, Castle Rock, CO
Affordable Housing Administrator, Santa Fe, NM
Supervising Planner – Policies and Programs, San Luis Obispo, CA
Director of Community Development, Solana Beach, CA
City Planner, Marysville, OH
Principal Planner – Long Range, Delray Beach, FL
Senior Planner, The Dalles, OR
Community Development Director, Park City, UT
Planner II, Brighton, CO
Principal Planner – Comprehensive Planning, Burlington, VT
Senior Transportation Planner, Santa Monica, CA
Community Development Director, Abilene, KS
Planner – Long-range/Advance Planning, Las Cruces, NM
Planner II, Wheat Ridge, CO

Economic Development

Nominated by Ben McCready, Rock Island, IL
Economic Development Manager I (Recycling Coordinator), Richland County, SC
Deputy Director-Economic Development, Merced, CA
Economic Analyst, Wake County, NC
Economic Development Consultant, Lincoln, NE
Senior Project Coordinator Residential and Real Estate Development, Minneapolis, MN
Market Development Program Manager, Tacoma, WA
Economic Development Professional, Sumter County, FL
Economic Development Manager, Plymouth, MN
Executive Director of Development Authority, Burke County, GA
Economic Development Director, Amherst, MA
Project Manager, Economic Development, Central Atlanta Progress
Deputy Director, Economic Development, St. Paul, MN
GIS Coordinator, West Valley Water District
Executive Director, South Willamette Economic Development Corporation
Digital Marketing Administrator, Greater Phoenix Chamber of Commerce
Economic Development and Revitalization Manager, City of Greenville, NC
Finance

Nominated by Marc Nelson, Roanoke, VA
Budget Officer, Pearland, TX
State Budget Management Analyst, State of North Carolina
Senior Accountant, Iowa City, IA
Accountant, Normal, IL
Accounting Manager, Rancho Cucamonga, CA
Senior Accountant, Rancho Cucamonga, CA
Accounting Supervisor – District Court, Thurston County, WA
Director of Toll Finance and Program Management, Washington DOT
Staff Accountant, Mukilteo, WA
Finance Manager, Housing And Community Services Agency
Budget Analyst, Keller, TX

Human Resources

Nominated by Priscilla Wagner, Portland, OR
Director, Workforce Development, Greater Louisville Inc
Director of Human Resources, McHenry County, IL
Human Resources Coordinator, Lubbock, TX
Senior Human Resources Associate, Cheyenne, WY
Human Resources Representative, Sangamon County, IL
Human Resources Representative, St. Cloud, MN
Human Resources Manager I, Lexington County, SC
Human Resources Manager, Union City, CA
Senior Human Resources Manager, Denver, CO
Director – Human Resources, Traverse City, MI
Human Resources Associate, Union County, IL
Human Resources Representative, Sangamon County, IL
Associate Human Resources Analyst, Anaheim, CA
Human Resources Analyst (Training & Organizational Development Specialist), Norfolk, VA
HUMAN RESOURCE GENERALIST, Miramar, FL
Human Resources Analyst, Clackamas County, OR
Human Resources Director, Clackamas County, OR

Internships

Nominated by Matt Monedoro, Garland, TX and Marny Burke, Olathe, KS
Intern – Human Resources, Kennewick, WA
PUBLIC WORKS COMMUNICATION INTERN, Peoria, IL
Intern – Economic Development, Palo Alto, CA
Community Development Intern, Maplewood, MN
Management Intern Economic Development, Burien, WA
Financial Audit Intern, Oregon Secretary of State
Local Govt Management Fellow, Plano, TX

Management

Nominated by Brian Southey, Elk Village Grove, IL
EXECUTIVE DIRECTOR, MIDWAY CHAMBER OF COMMERCE
President & Chief Executive Officer, Port of San Diego
Associate Director, Project on Municipal Innovation, Harvard Kennedy School
City Manager, Pilot Point, AK
City Manager, Golden, CO
City Manager, Neptune Beach, FL
Assistant City Manager, Brookhaven, GA
County Administrator, Butts County, GA
City Manager / City Clerk, Treynor, IA
Chief Administrative Officer, Newburyport, MA
City Manager, Ellsworth, ME
Interim Town Manager, Warren, ME
County Administrator, Kalamazoo, MI
City Administrator, Baldwin, MO
City Manager, Henderson, NC
City Manager, Falls City, OR
City Administrator, Lancester, SC
City Manager, Missouri City, TX
City Manager, Portsmouth, VA
City Manager, Muskegon Heights, MI
City Manager, Missouri City, TX
Chief Administrative Officer – Cascades and Alaska Regions, American Red Cross
Executive Director, South Willamette Economic Development Corporation
Chief Financial Officer and Director of Support Services, Eugene School District
City Manager, Seminole, FL
County Administrator, Mercer, IL
City Manager, Redwood City, CA

Policy Analyst

Nominated by Patrick Rollens, Oak Park, IL
Special Projects Manager, One America
Management Analyst, County of Santa Clara, CA
Senior Management Analyst, Northbrook, IL
Management Analyst, Los Angeles, CA
Senior Executive Management Assistant, Lansing, MI
Lead Management Analyst, Harris County, TX
Management Analyst I, Tacoma, WA
Management Analyst, Brookings, OR
Environmental Policy Analyst, Portland, OR
Management Analyst, Mecklenburg County, NC
Performance Staff Auditor, Oregon Secretary of State

Public Affairs

Nominated by Ben Kittelson, Guilford County, NC
Public Affairs & Relations Manager, Catholic Charities Fort Worth
Public Information Coordinator, Richland County, SC
Media Relations Coordinator, University Communications, Nebraska
Events, Marketing and Communications, St. Paul, MN
Communications and Membership Director, Northwest Sportfishing Industry Association
Public Information Officer, Corvallis, OR
Director Of Marketing And Media Relations, San Jose, CA
Community Engagement, Dallas/Fort Worth Airport
Project Manager, Pyramid Communications
Public Works

Nominated by Matt Yager, Plano, TX
Senior Environmental Specialist, Port of San Diego
Deputy Emergency Management Coordinator, Baytown, TX
Facilities Management Supervisor, Medford, OR
Asst. Public Works Director, Clatsop County, OR
Director of Public Works, Shreveport, LA
Public Works Director, Sequim, WA
Project Engineer, Tualatin, OR

And a Few More…..

Nominated by Kent Wyatt, Tigard, OR
Records & Data Management Analyst, Cheyenne, WY
Program Planner, Clackamas County, OR
Program Planner (Adults 65+ Program), Clackamas County, OR
Building and Safety Manager, Rancho Cucamonga, CA
Events Coordinator, Rensselaer County Regional Chamber of Commerce

Nominated by Sarah Hazel, Charlotte, NC