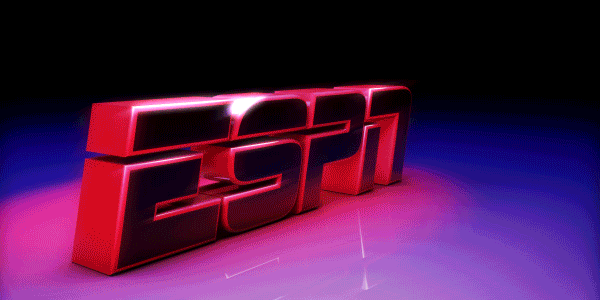 In today's Morning Buzz, the Obamas begin to cash in on the paid-speaking circuit, Trump's Health Care Law Repeal faces another setback, and the White House hints at negotiations with North Korea.
Earlier this week ESPN began laying off a number of personnel from across the company.  Today's Morning Buzz remembers some of our favorite on air personalities who will no longer be part of ESPN programing.

Right Now w/ Brian Southey (LinkedIn / Twitter)

What I'm Listening to – Salutations by Connor Oberst
What I'm Reading – IT by Stephen King (Maybe I will actually finish it this time?)
What I'm Watching – NFL Draft
What I Want to Know from You – Can you name the ESPN personalities pictured in today's Morning Buzz?
Buzzin'
The Obamas face the paid-speaking circuit — and all the questions that come with it When Barack and Michelle Obama left the White House, they both spoke longingly of a break from life in the public eye. But following a months-long vacation, they have started to tap into the lucrative paid-speaking circuit that has enriched so many other former presidents and first ladies — with the potential to quickly net millions of dollars.
Health Law Repeal Will Miss Trump's 100-Day Target Date An 11th ­hour White House push to give President Trump a major legislative victory in his first 100 days in office broke down late Thursday as House Republican leaders failed to round up enough votes for their bill to repeal the Affordable Care Act.
Trump Administration Wants North Korea At Negotiating Table On Nuclear Weapons Secretary of State Rex Tillerson says the Trump administration is open to direct talks with North Korea as long as the agenda is right — that is, denuclearizing the Korean Peninsula.
#Trending
Upcoming
50 Nifty

Trump Might Be The First President To Scrap A National Monument President Trump signed an executive order Wednesday instructing the Interior Department to review the national monuments created by his three most recent predecessors.
Marine Le Pen Is In A Much Deeper Hole Than Trump Ever Was Emmanuel Macron, a centrist candidate, and Marine Le Pen, of the far-right-wing National Front, will advance to a runoff in the French presidential election after finishing in the top two positions in a first-round vote on Sunday.
Fake money dispensed from Seattle ATM A Seattle woman said a Bank of America ATM in Wedgwood dispensed a fake $20 bill during a transaction Monday.
Portland's 82nd Avenue parade cancellation causes widespread surprise, distress The decision to cancel Saturday's 82nd Avenue of Roses Parade over an anonymous threat has prompted dismay from the mayor, spawned protests and prompted the Portland Rose Festival to ensure its events will go on as planned.
Wisconsin supper club comes to Lambeau Field The Travel Wisconsin Supper Club concession stand, unveiled Friday on the ground-level concourse, is modeled after one opened in the Kohl Center in Madison.
Can bicyclists coexist with trolley rails? U. City takes a look A bicycle ban is among various ideas that will be studied by the city public works department but the director says he's not pushing that option.
St. Louis planning firm takes reins of key Memphis redevelopment agency PGAV has a contract to run the agency that oversees tax increment financing.
Are Americans safer than they were 100 days ago? Donald Trump's signature campaign promise was simple: Make America safe again.
Planning and Zoning for Growth: A Few Lessons from Los Angeles C.J. Gabbe guest blogs about a recent article in the Journal of Planning Education and Research.
The Jungle Upton Sinclair's 1906 novel The Jungle was intended to inform the larger American public of the miserable working environment and sub survival wages of Chicago's meat packing employees.
Every U.S. County Has an Affordable Housing Crisis The affordable housing crisis has spared no county—rural or urban. From small towns like Traverse City, Michigan, to big expensive cities like San Francisco, a cheap and decent place to live is hard to come by.
The Human Cost of Losing Amtrak The Amtrak station in Mobile, Alabama closed in 2005, after Hurricane Katrina flooded it.
People Are Calling In to a New 'Criminal Alien' Hotline With Reports of Extraterrestrials The term "alien" is used in legal contexts to denote those present in the United States who aren't citizens.
Local Government Confidentia
Alabama Senate passes bill blocking raises for Birmingham City Council The Alabama Senate today passed a bill setting the salaries of Birmingham City Council members at the median household income for the city.
Will the state privatize Atlantic City's trash collection if City Council won't? State overseer Jeffrey Chiesa could go it alone and privatize the city's trash collection himself after City Council balked at outsourcing the service.
Abilene City Council Rejects Regulating Payday Loan Businesses The Abilene City Council has voted down an ordinance that would regulated payday loan establishments after hearing from almost 40 people during a marathon public hearing at Thursday's city council meeting.