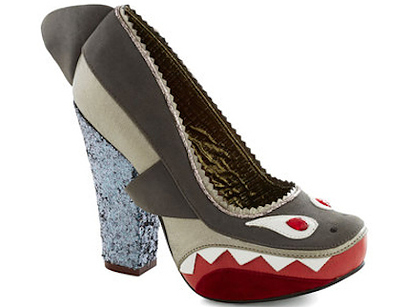 Knope of the Week
Todd Silverstein, Vizify Co-Founder and CEO
Newest Member
Waidi G Olopade, Local Government Professional
Samantha Wolf, Clackamas County and Portland State University, Hatfield Fellow
Upcoming Events
August 8: Everything You Wanted to Know About PERS (And More)
August 20: Portland's Artisan Economy: Brews to Bikes
October 4: ELGL Annual Conference, Kennedy School
High 5
The Electeds
States consider regulation of drones in U.S. skies – Thousands of civilian drones are expected in U.S. skies within a few years and concerns they could be used to spy on Americans are fueling legislative efforts in several states to regulate the unmanned aircraft.
10th woman accuses Bob Filner – A 10th woman has come forward to accuse Bob Filner of sexual harassment as the embattled San Diego enters treatment.
De Blasio Asks City to Address Its Glaring Inequalities – Bill de Blasio is drawing new energy and voter interest to a candidacy that presents a sweeping rejection of what New York City has become — a city, he says, that is defined by its yawning inequities.
Women Scarce in the Top Posts of Los Angeles – Only one woman holds elective office in the entire government of Los Angeles, and the overwhelmingly male lineup has become a subject of chagrin and impassioned discussion.
No vacation for lawmakers: August recess is now key season for activists – Lawmakers hoping for a break may be disappointed as groups ramp up efforts during congressional recess.
The Fund Balance
Was the 1995-96 government shutdown good for the GOP? Sen. Ted Cruz (R-Tex.) argues that the shutdown benefited the party in the long run.
Detroit's one-man show – Kevyn Orr tries to revive a city gasping for breath.
The Indebted States of America – States and localities owe far, far more than their citizens know.
Portlandia
Firefighter jobs could be saved by grant – The City Council is expected to approve a grant application to the Federal Emergency Management Agency on Wednesday to prevent the layoff of 26 Portland firefighters.
Hillsboro takes a look in the mirror as officials prepare to 'renew the vision' for city's future – Staff, public officials and community advocates throughout Oregon's fifth-largest city think about that question frequently, and for answers they often refer to Hillsboro's 2020 Vision Implementation Plan as a blueprint.
Around the NW
EWEB turbines facing shutdown – The utility won't spend $45 million on Trail Bridge Dam work
Meet the nine candidates running for Seattle mayor – The biggest local political battle this season has Seattle Mayor Mike McGinn fighting for his job against eight candidates who think they could do better. The contenders range from a powerful state senator to a socialist candidate who wants a revolution.
Oregon's largest union grapples with messy lawsuit from former president – Oregon's largest union, which represents thousands of state workers and is one of the state's most powerful political forces, is embroiled in a messy legal dispute with one of its former leaders over how the organization should be governed.
Other 48 States
A Streetcar Route Drives Typically Calm Arlington County into Conflict – The wealthy Virginia county outside Washington, D.C., has been free of the nasty political environment home to its neighbors – until now. Causing the controversy is a proposed streetcar, which nearly a dozen cities are building.
BART rail strike: California Gov. Jerry Brown averts San Francisco rail strike – Hundreds of thousands of San Francisco Bay area commuters got at least a temporary reprieve from a massive transit strike when Gov. Jerry Brown ordered an inquiry into a labor contract dispute.
Raleigh's downtown boom spurred by public role – The rise of downtown Raleigh signals an important message for a certain group of the city's part-time residents and the temporary resident who lives on Blount Street. Those would be the members of the General Assembly and the governor.
You Can Take It With You When You Visit National Parks – The Washington, D.C. region's pilot program calls for replacing trash bins from 27 locations along the parkway with twice as many signs telling people they are now expected to tote away their own refuse.
Twin Cities suburbs should beware of the Met Council – Crusaders for 'regionalism' want a more concentrated, centrally planned Twin Cities. Those who don't may never know what hit them.
Middle Tennessee leaders must take regional approach to growth – In the past two decades, the city of Nashville has evolved from a sleepy Southern city into one of America's hottest success stories, thanks to the leadership and contributions of an almost countless number of leaders, entrepreneurs and visionaries in business, government and beyond.
Career
Don't Be Late for That Meeting – When you can text or email a colleague and let her know you're running late, it's easy to push back meetings. This ability to quickly communicate is helpful when you're unavoidably detained, but overusing it has costs.
The Top 25 New Fields for Millennials – Well, here's a list of 25 new technologies we will see blossom during The Innovation Age from 2015-2050. Especially if you're part of the Millennial Generation, learn as much as you can about these new fields as staying up to date with them will be essential to both your future and your ability to contribute to creating a better world.
The World Wide Web
Stay Connected with ELGL: 
Some Twitter Users Push Back on Ads – Subculture Known as Weird Twitter Opts for Insincere Engagement
Free Speech a High-Wire Act for Twitter – Twitter likes to carry a free-speech banner, but as the micro-blogging site expands globally, freewheeling tweets are clashing with divergent laws and standards in markets.
How LinkedIn has changed the way you might get your next job – But when he received a LinkedIn message from a recruiter at the Advisory Board Co., it instantly piqued his interest. The recruiter was looking to hire for a position at the health care consulting firm and said Hazlett's skill set might be a good fit.
When 'Facebook Official' Isn't Enough – It looks like any other Instagram account. A foamy, pink cupcake perches on the corner of a delicate saucer. A pair of pedicured toes peeks over a bright swimming pool. A spray of mist shoots over the crest of Niagara Falls.