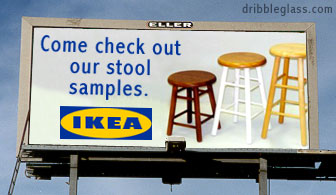 High 5
 Electeds
Latest N.J. Senate Race Tactic: Handshakes – After spending millions of dollars on ads and enduring a round of televised debates, the six candidates for New Jersey's open U.S. Senate seat got down to old-fashioned retail politics in the run-up to Tuesday's primary.
Joe Biden Reminds Everyone He Might Run for President, Too – Although it might feel like it, Hillary Clinton isn't the only person dropping hints about a run for the presidency in 2016: Joe Biden will attend the annual Senator Tom Harkin steak fry fundraiser next month in Iowa. The steak fry, you see, is in an early primary state, and it's a traditional stop for Democratic presidential contenders.
The $100M Senate race is upon us – How Mitch McConnell's reelection bid could turn into the most expensive in Senate history.
Fund Balance
Next fiscal fight: Why Wall Street should worry – Talk to anyone on Wall Street and they will tell you they really don't care about the brewing fiscal storm in Washington. Possible government shutdown? Whatever. Debt ceiling crisis? Meh.
In Spain, despair is the new normal – Amid Europe's unemployment crisis, dreams slip away as quickly as jobs disappear.
Travel and tourism hiring grows, but are they good jobs? Hiring for travel and tourism jobs has surged so much in the last few years that the industry has recovered 92% of the positions lost during the recession while the rest of the economy has only recovered 77%.
Portlandia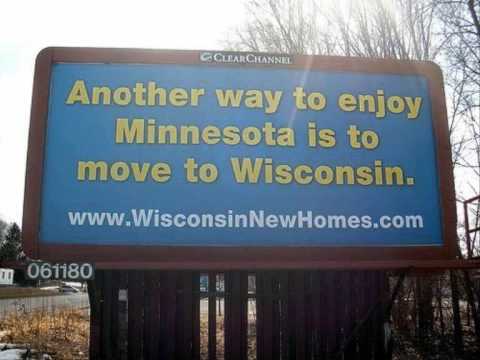 Beaverton Mayor Denny Doyle double-dips in motor pool – Beaverton Mayor Denny Doyle, who will earn just over $168,000 this fiscal year, receives an additional $495 per month for car expenses. Yet he used city-owned cars on 41 occasions between January 2012 and April 2013, The Oregonian's Nicole Friedman reported last week.
Old Town entertainment district needs vision – Martin Soloway, director of housing with Central City Concern, sees Old Town as a collection of scattered pearls — a historic area, Chinatown, the Chinese Garden, a burgeoning entertainment district, Saturday Market and more. The challenge is "to string those pearls into something very nice."
City saves 11 affordable housing buildings – The bureau used $22 million in urban renewal funds and federal Community Development Block Grants in the effort. That leveraged $110 million in private investments and more than $120 million in guaranteed federal assistance during the next 20 years.
Oregon land use board misses the point in Forest Grove 'island' annexation ruling: Guest opinion – At issue was an Oregon law governing so-called island annexations (ORS 222.750) that calls for a minimum three-year wait and maximum 10-year wait before annexation takes effect for parcels that are both zoned for and used as residential property. The case stemmed from theCity Council's Feb. 11 vote to annex 23 "islands" — county properties surrounded on all sides by city land — effective immediately.
'Next wave' swamps east side – As Portland's hip and groovy image persists, along with our reputation for a fine quality of life, gentrification is spreading to new and sometimes unexpected places.
Cascadia
Hoffman: What I've learned about state workers after one year of columns – This week marks my one-year anniversary at the Statesman Journal. It's been an interesting year
A prominent protest after alleged gun-rights violation – Stayton resident Lloyd Fery's traffic stop cannot be classified as an average moving violation.
Ex-district attorney sues city – The suit by Paul Burgett, former Coos County DA, is over a traffic stop and accusations about the Coquille police
Other 48 States
L.A. County Liable for Storm Water Pollution, Court Rules – A federal appeals court dealt Los Angeles County a blow on Thursday in a long-running lawsuit over storm-water pollution when it issued an opinion that the county is liable for excessively high levels.
Cleveland software exec launches campaign for lakefront cable-car system spanning downtown – As public officials and private developers consider plans for Cleveland's lakefront, a local tech executive has a fanciful suggestion: Run a cable-car system along Lake Erie and the Cuyahoga River to bridge gaps between attractions and bring attention to the city.
Newest train to LAX will still come up short – Upcoming Crenshaw Line will only get travelers close to LAX. Whether it will later be extended to the airport is up in the air.
Career Center
THE CAREER-ADVANCING SECRETS OF 3 PEOPLE WITH AWESOME CAREERS – REID HOFFMAN, SHERYL SANDBERG, AND MOLLY CRABAPPLE KNOW FROM HUSTLING FOR SUCCESS. LET'S ALL LEARN FROM THEM, SHALL WE?
Career Journal: How to Motivate Employees – Employees who are not enthusiastic about their work can be a big problem for managers. These employees are not only less productive, but their lack of motivation for tasks can also affect the morale of the rest of the team, say human resources experts.
World Wide Web
ELGL Social Network: Facebook, Google+, LinkedIn, Pinterest, and Twitter
Next iPad Takes After Thin, Light Mini – The same touch-panel technology that made the iPad mini thin and light will likely feature in the next iPad, say people with knowledge of the matter.
Users Can't Keep Their Paws Off the iPad – Fans say apps can entertain pets stranded alone at home, teach valuable motor skills and even promote social behavior by engaging loner animals. But others say it isn't fair to make a cat endlessly chase a critter that can't be caught.
Technology Industry Extends a Hand to Struggling Print Media – Whether from a sense of obligation, responsibility or guilt, the technology elite has taken up the cause of helping print journalism adapt to change.
How Twitter can predict an election – Social media buzz delivers a very good indicator of how people will vote.
8 Scary Statistics About Remote Access and Cybersecurity – Hackers are targeting government websites. Are remote employees the weak link?