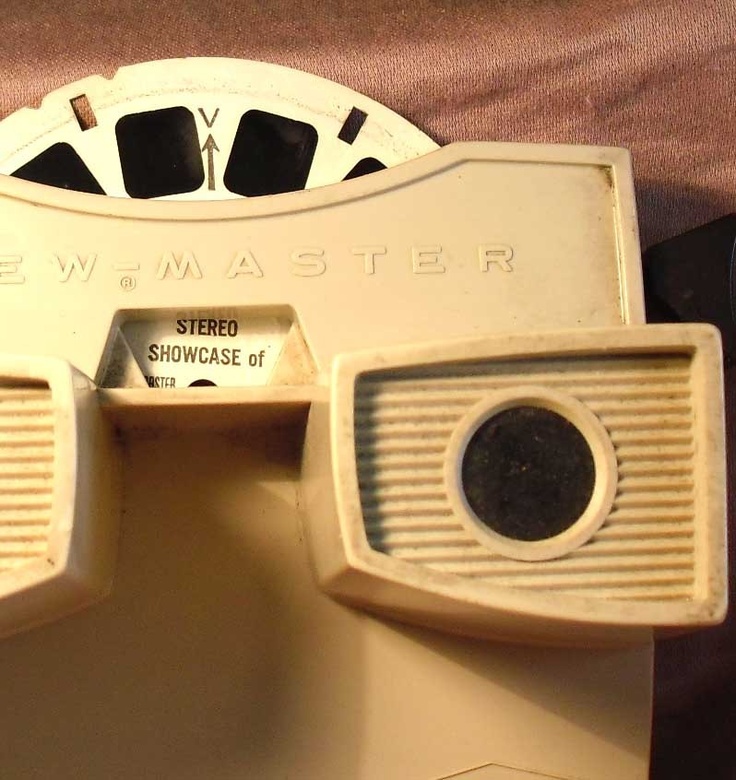 High 5
Why We Should Build a National Internet System Under the National Highway System – A "broadband superhighway" would broaden digital access, boost the economy, and lay the foundation for an intelligent transportation system.

Made in Oakland: How one city turned into an art and maker mecca – The ground was covered with a blanket of gravel that kicked up with every step. Shipping containers surrounded me on all sides and a row of retired buses formed a fortress of derelict industry. I looked up. On top of every bus was a torrent of activity, with people toiling away with hammers and saws and welding torches and power grinders.
Australia Leader Tries 'Selfie' Snapshots to Connect with Youth Vote – Politicians are always looking for ways to connect with the elusive youth vote. For Bill Clinton, it was playing saxophone in shades on television. For Barack Obama, it was "slow jamming" the news with a hip-hop band on a late-night TV show. For Kevin Rudd in Australia, it is the photos known as "selfies."
It should be easier to get rid of San Diego Mayor Bob Filner – Recalls are awkward, costly and time-consuming. Local governments need an impeachment system, like they have in Washington and in state capitals.
The GOP Plan to Crush Silicon Valley – What will become of Steve Jobs's angel?
China's Tennis Rebel – What Li Na wants and what the Chinese government wants are not the same. This is the secret to her success.
Elected
State commission dismisses ethics complaint against Jeff Cogen – The complaint, filed by Stephen C. Young, of Lake Oswego, alleged that Cogen faced a conflict of interest when he presided over a July 25 meeting where he voted against a resolution calling for his resignation.
Obama looks to regain footing on economy with young voters – Obama will visit four college towns in an effort to win over young voters who polls suggest have soured on the president.
Scott Brown passes on gubernatorial run – "For the first time in 15-plus years, I have had a summer to spend with my family. In addition, I have been fortunate to have private sector opportunities that I find fulfilling and exhilarating," the Republican said in a statement on his Facebook page. "These new opportunities have allowed me to grow personally and professionally. I want to continue with that process."
Public Officials Beware: Media Will Uncover Your Lies – A little lie the Seattle mayor told his constituents about a gun buyback program may now cost him his re-election. It's a lesson for all public officials about dealing with reporters.
Fund Balance
The Secrecy Lobby – Golden State pensioners work to conceal facts about their benefits.
How Too Much Parking Strangled the Motor City – When supporting local businesses means driving everywhere.
Detroit's financial problems don't stop at city limit – There's much to debate on what contributed to this sad event but one thing is crystal clear: Detroit's problems and solutions do not stop at the city limits. We all have a stake in this — not only in Michigan, but across the country, as Detroit may be the canary in the coal mine for other regions at risk of meeting a similar fate.
Rival Economists in Public Battle Over Cure for India's Ills – India's widespread poverty despite decades of growth has sparked an unusually nasty fight between two of its greatest economists.
If you feel like you're earning less, it's because you are, report shows – U.S. median household income, once adjusted for inflation, has fallen 4.4 percent in that time, according to the report from Sentier Research. The report is based on an analysis of Census Bureau data.
Portland
Leavitt suggests city pay annual light rail costs – Mayor calls for workshop to discuss paying annual maintenance and operations costs
Beaverton lieutenant, the former Forest Grove police chief, files defamation suit against cities, officers – Plaintiff Kerry Aleshire, now a Beaverton police lieutenant, resigned from his post as the Forest Grove police chief May 2012. In a lawsuit filed last month in Washington County Circuit Court, Aleshire seeks $750,000 in damages on claims of defamation and false light invasion of privacy.
Former Blue Heron mill site soon to be in the hands of California developer – The deadline for submitting bids on the 23-acre site next to Willamette Falls passed Wednesday with no one challenging the $4.1 million offer Eclipse Development Group made in June.
Jeff Cogen warned about Sonia Manhas affair nearly a year ago, union official says – Michael Hanna, president of AFSCME Local 88, confirmed Wednesday that he called Cogen last September after being alerted that Cogen and former county manager Sonia Manhas were seen kissing and hugging in the lounge area of a Chinese restaurant.
Washington County cities receive $1.6 million in Metro planning grants – The competitive grants are intended for land inside the urban growth boundary slated for development.
PDC cuts squeeze community input – But now the PDC is eliminating its urban renewal advisory committee for Gateway, and similar panels in the Lents and Interstate urban renewal areas. Those are billed as the PDC's neighborhood-focused urban renewal areas, where the agency seeks a more grassroots approach to community development, in contrast to its traditional downtown-style redevelopment.
Hales wrestles future of renewal districts – Mayor wants rebuilt urban areas returned to city's tax rolls
 Cascadia
Clark County official named interim administrator to replace Barron – McCauley, the county's director of general services, will take the reins as the top manager at the county on Sept. 11. That is the day after administrator Bill Barron retires from the job he's held for 14 years.
Bend City Council talks Tumalo Creek water – Putting more cold, clear water back in Tumalo Creek was a hot topic at times Wednesday night during a Bend City Council work session on restoration efforts and the fund to pay for them.
Ford out as open-government ombudsman – The job in Washington that is supposed to keep a watchful eye on government — from within government — is vacant.
Lacey officer who died 'one of the good guys' – The sudden death of Steve Brooks, an officer with more than 26 years of experience with the Lacey Police Department, has left a huge void, his friends and colleagues said this week.
Blame poverty, age for weak North County home market – Barbara Bandy has been trying to sell her house for nearly a year, with no luck. Could the problem be that it's in north St. Louis County?
Chicago Has Loads of Surreal, Never-Built Visionary Architecture – Behold the Sears Tower deconstructed into flaccid tubes, a Mies van der Rohe building sunk in Lake Michigan, and other incredible concepts.
Condo residents go to court over Divvy bike sharing station – The three-unit condo association on Wednesday asked a Cook County judge for an injunction to stop the station from staying in front of the building.
Rest of the Union
A Revenue Boost States Are Reluctant to Get Behind – Nevada's health insurance exchange plans to sell ads on its website to boost revenue and keep consumers' costs down, but their peers are reluctant to follow.
Loomis Mayor Wants To Resign For Unknown Reason And Pick Successor Before Leaving – No one knows why Mayor Walt Scherer is resigning. While the town waits for answers, it doesn't appear this will be a quick exit.
Why Camden, N.J., is Still Failing Despite State Intervention – On Monday, Pontiac, Mich., emerged from state financial oversight when Gov. Rick Snyder announced that the city's financial struggles were over and the city no longer needed to be run by an emergency manager. "I'm pleased to see Pontiac emerge as a financially stable city and return to local control," the governor said.
Philly-made logo aims to expand city's brand – Flashing a tiny label stitched to the inside of his checked shirt from Commonwealth Proper, a tailor on Spruce Street, Michael Cooper conveyed the gist of a just-launched movement to raise Philadelphia's economic and civic profile.
Career Center
Perks That Work – From weekly yoga to pets in the office, small companies can get pretty creative about benefits.
Former Wall Street Intern: I Had 2 Days Off All Summer and Spent Grueling Nights Downing 5-Hour Energy Drinks – One intern who spent last summer at a New York investment bank told Business Insider he worked grueling 7-day weeks, slogging on financials or other work. "If you have a lot of sh—t to do, you could be there until 5 or 6 in the morning," he said. "I don't think I ever left before 10 or 11."
Nate Silver: 5 Data Rules to Live – In a recent talk, the statistician highlighted many of the ways in which people go wrong with data. Entrepreneurs, are you listening?
Groups Grow Disappointed with Extroverts Over Time – Upon joining a group, extroverts are perceived as having high status. But in an online experiment involving imagined scenarios, extroverts' perceived status slipped from 4.37 to 3.87 on a 7-point scale as the group came to consider their assertiveness and talkativeness less valuable and to suspect that they were motivated by self-interest, say Corinne Bendersky of UCLA and Neha Parikh Shah of Rutgers.
Social Network
ELGL: Facebook, Google+, LinkedIn, Pinterest, and Twitter
Facebook wants a worldwide Web – Initiative aims to link 7 billion people to the Internet
Facebook Rolls Out Embedded Posts to All Users – Anyone using a third party website, including users who post to personal blogs or websites, can now embed a public Facebook post directly into their own site. Users can find the line of code needed to embed a post or video by clicking on the arrow in the post's upper right-hand corner.
A New Spate of Deaths in Wireless Industry – The race to build out advanced cellphone networks in the U.S. has contributed to a spike in deaths among tower workers, making this one of the industry's deadliest years and drawing fresh scrutiny from federal regulators.
Dr. Phil and his team learn the dangers of tweeting — and deleting – After a controversial tweet, the attempt at its removal was, for many, equally as objectionable.