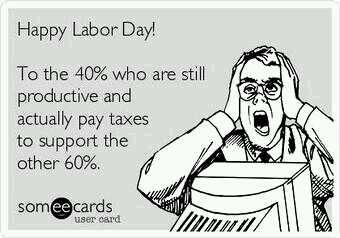 High 5
Surprising Friend of Gay Rights in a High Place – When President Ronald Reagan nominated Anthony M. Kennedy to the Supreme Court, few could have imagined the esteem Justice Kennedy would one day earn among advocates of gay rights.
The entrepreneurial state – A new book points out the big role governments play in creating innovative businesses
Federal memo on marijuana leaves many questions for Washington state –  For some laboring in Washington state's fledgling marijuana industry, last week's announcement by the U.S. Justice Department was a policy shift more nuanced than bold, more a flashing caution signal than a green light.
New England sees a return of forests, wildlife – These woods are lovely, dark, and back
Kerry's Syria Campaign Likely to Define His Legacy – U.S. Secretary of State John Kerry has been on the international stage for nearly four decades. But his campaign against Syrian President Bashar al-Assad likely will define his diplomatic legacy.
Electeds
Opinion: Sensenbrenner an unlikely GOP champion of the Voting Rights Act – The tall, 70-year-old Congressman hobbled to the front of the room with a cane. He had to be helped up the stairs to the stage. But once he reached the microphone, his call for Congress to restore the full power of the Voting Rights Act (VRA) had the crowd scrambling to get to their feet and applaud him.
White House Girds for Battle With Congress – The White House is girding for more than a week of battle with Congress over President Barack Obama's plan to launch limited military strikes against the Syrian regime for its alleged use of chemical weapons last month.
Arrests of 3 Mayors Reinforce Florida's Notoriety as a Hothouse for Corruption – In a state that led the nation in convictions of public officials last decade, the leaders of Homestead, Sweetwater and Miami Lakes were apprehended within a month.
Fund Balance
Looming fiscal fights threaten IRS probes – GOP aides stress that the congressional investigation into the IRS will be moving full speed ahead
In Cash-Strapped Cities, Parents Create Inclusive Playgrounds – Federal requirements often aren't enough incentive for municipalities to create accessible playgrounds, so parent advocates are paving the way for kids with special needs to access playgrounds.
Portlandia
Columbia River Crossing: $86.4 million to 3 companies that make products too large to fit beneath the bridge – The mitigation payments result from an oversight, as CRC planners initially overlooked the three companies upriver from the proposed replacement to the Interstate 5 Bridge between Portland and Vancouver.
Under the Bridge? Maybe ending a long legal fight, Amanda Fritz offers a new home to Right 2 Dream Too.
Water Under the Bridge? – The Morrison Bridge isn't the first to have problems with new "experimental" decking.
Cascadia
Apple appeal – Coburg weighs what it will take to land an applesauce maker
Class aims to make master recyclers – People who want to become experts in the management of reusable waste can sign up
Midwest ELGL – Twitter Feed
Linn County plates clogging New York neighborhood – Iowa Department of Transportation is investigating two businesses
Superman-Batman movie will film in Michigan; $35M in incentives OK'd by state – Superhero films on this scale typically use several locations to complete their production. But the MFO announcement indicates that Michigan will be a substantial location for the sequel.
Gauen: Lt. governor's job is Illinois' political appendix – Dave O'Neal was a lieutenant governor's lieutenant governor. He did not imagine himself sitting upon any political pedestal, nor feign any significance in the operation of the state of Illinois.
Rest of the Union
These young SF professionals choose to live in RVs – Smith is among a small slice of young San Francisco professionals who are choosing to live in vehicles – whether it's a large RV or a smaller car – even when they can afford more traditional options (i.e. apartments), albeit not in the trendiest neighborhoods.
Los Angeles Contemplates A Plan For Free Citywide Wi-Fi – Free municipal Wi-Fi is popping up in cities around the country large and small. L.A. could become the largest to attempt it–if an early proposal finds its legs.
Ferry Building's near miss – 1963 S.F. plans would've dramatically altered landscape, but city's vision was right.
Career Center
How to Write a Professional Cover Letter – This is your FIRST impression to a potential employer. It is crucial that you get it right for any position, but especially one that calls for attention to detail and strong writing skills.
Project M&M: Google crunches the data on munching in their offices – Instead of relying on gut feelings, the Internet giant collects numbers to learn about its staff's eating habits.
Should You Ever Take a Pay Cut? Here are seven times you may consider taking a pay cut, and what the experts had to say.
A comeback for labor – Last week's fast-food strike is a hopeful sign for workers' rights.
How to Disarm a Nasty Co-Worker: Use a Smile – Hostile Work Environments Cost Companies in Productivity, Creativity; Using the 'No Venting' Rule
Social Network
ELGL: Facebook, Google+, LinkedIn, Pinterest, and Twitter
Amish Newspapers Thrive in Digital Age – While many newspapers are struggling and competing with the Internet, the Budget, a 123-year-old weekly newspaper, isn't. Its 18,000 subscribers for the most part don't text, email, have computers or smartphones.
Fraying at the Tethers of Our Smartphones – A YouTube video about pervasive smartphone use may have landed at a moment when people start questioning if something has gone too far and start doing something about it.
Campaign Journalism in the Age of Twitter – A far younger campaign reporter now feeds a never-ending news cycle named Twitter.