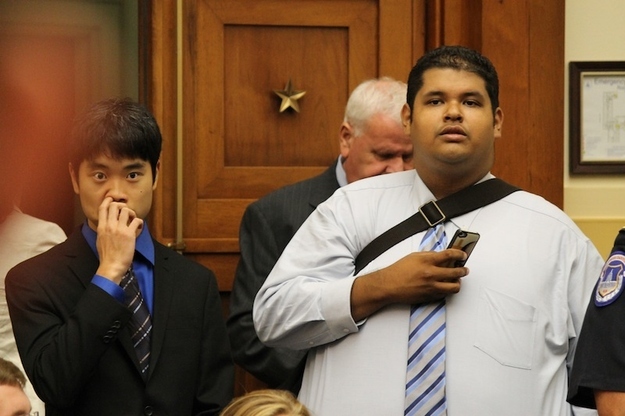 High Five
Why Today's Start-Ups Are Choosing Urban Lofts Over Suburban Office Parks – Today's high tech companies are flocking to downtowns across the country.
The Coming Battle Over Electric Bicycles – E-bikes are poised for a boom, but are we ready for them?
Sprawl Is Still Sprawl, Even If It's 'Green' – The most sustainable development in the wrong location will create more environmental problems than it will solve.
Want to Create Better Cities? Reinvent the Corner Store – Here are two things I do a fair amount (other than working and parenting): I think about how cities work, and I walk around my neighborhood in Oakland. Lately, I've been noticing how much.
Intergenerational Ingenuity: Mixing Age Groups in Affordable Housing – Age segregation is a silent and growing problem in the United States of the 21st century. At the same time that age discrimination has been proscribed in the workplace, age segregation is formally permitted in the form of age 55-plus communities.
Electeds
Seeking Bloomberg's Job, but Not His Endorsement – Mayor Michael R. Bloomberg's political blessing, once coveted, is now seen as a detriment to most mayoral candidates.
Kitzhaber Calls Special For Possible Session for Sept. 30 – Two things are unclear: First, whether Kitzhaber now has the votes to get that deal done—votes he didn't have during the regular legislative session that ended in July. Second, whether he will also try to make funding the Columbia River Crossing project part of the deal.
Will Hillary Clinton's stance on a Syria strike be an asset or a liability in 2016? Some say then-Sen. Clinton's vote to invade Iraq may have cost her the 2008 election.
Republicans and Business Are Getting Along Just Fine – Here you have to distinguish between narrow business interests and broad business interests. The strongest political interest most businesses will have is with regard to government programs that directly tax or regulate them.
Social Network
ELGL: Facebook, Google+, LinkedIn, Pinterest, and Twitter
The High Cost of Not Having Enough – More on poverty and cognitive bandwidth.
Simple Touch for Smartphone Beginners – The Jitterbug Touch 2 offers seniors and smartphone novices a simplified Android interface, but it's too bad the phone performs poorly, says Walt Mossberg.
Gov 2.0: Three TED Videos to Inspire Government Technology Leaders – Thought leaders demand higher standards for federal technology.
11 Twitter Apps You'll Use Every Day – We love Twitter, we really do. The ever-changing feed. The challenge of squeezing a message into 140 characters. The feeling of accomplishment you get when a celebrity retweets you. Yeah, Twitter is pretty great.
Career Center
It Took Me 20 Years to Fail Fast – I get asked all the time, "What was your biggest presentation failure?" People want to know what would rattle "The Presentation Lady".
America's 'Baby Bust' Starts to Ease – The nation's fertility rate stabilized last year for the first time in five years. That follows four years of big declines during the economic downturn that pushed the rate to the lowest levels on record.
You're Probably Wrong About Millennials – Employees feel that their managers have experience (59%), wisdom (41%) and are willing to mentor them (33%). On the other hand, managers feel that Gen Y employees have unrealistic salary/compensation expectations (51%), a poor work ethic (47%), and are easily distracted (46%).
CEO Mayer geeks out on Yahoo's new logo – Yahoo at midnight flicked on a new company logo to refresh its marquee, a redesign that caps months of work to update Yahoo's major Internet properties.
So long, conventional office space – Acres of unused space in conventional office buildings may be transformed into hotel rooms, classrooms, theaters or retail uses, architects and urban planners say.
A Change in Wall Street's Pledge-Class Culture? A death from overwork is terrifying Wall Street.
Portlandia
City looks to eliminate inconsistencies – A three-year project to significantly overhaul the city's water resource area code was unveiled to the public in August
Boring residents to consider leaving Metro after unanimous Tuesday vote – A packed room of Boring residents unanimously decided to send Metro and Clackamas County a letter demanding to know what Metro does for the small community.
Jeff Cogen's Chief of Staff Resigns – Marissa Madrigal will take pay cut to stay at Multnomah County
Picking At The Scabs – Laborers' Local 483 Union Workers say Multnomah County Inmates Are Stealing Their Jobs.
Cascadia
 Clark County approved for 15 marijuana stores – Clark County could be home to 15 marijuana retailers by the time the state starts doling out licenses to legally sell pot next spring.
Bend council OKs Brooks St. height compromise – Also: residents, businesses near closed Riverside intersection cry foul
Phoenix officials say unadvertised council meeting was a simple mistake – City Manager Steve Dahl posted a revised meeting notice around town, but neglected to inform news media
Midwest ELGL – Twitter Feed
Taming Detroit's bureaucracy: After conquering debt, Orr looks to streamline planning and development – Spread over multiple departments, advisory boards and outside authorities, the planning and development bureaucracy has been faulted for years for its delays and inefficiency.
$1 Louisville tolls could signal rates here – Plan to pay for Brent Spence Bridge due out this month
Iowa City considers implementing permit fee for public events – Some questioned whether small fee worth implementing
Entrepreneur sells an old Kansas mine as a place for a doomsday camp ground – Give the man credit. He's come up with selling points to get someone to pay thousands of dollars to spend a year in a travel trailer in a Kansas mine sealed shut by two-foot-thick steel and concrete doors.
Rest of the World
Albuquerque Becomes Latest Focal Point in Abortion Wars – Operation Rescue, the militant anti-abortion group based in Kansas, is calling Albuquerque the "late-term abortion capital of the country."
Let Bike Share Follow Development, Not the Other Way Around – Nearly five months after New York City implemented the country's largest bike share program, we are just starting to see the effects of this intervention, the city's first new public transit mode in modern history. Citi Bike is a significant addition to New York's existing bicycle infrastructure, and its early success, with usage hitting 40,000 daily trips after only its first two months, is encouraging for prospective expansions and for bike use citywide.
Siskiyou County votes to pursue secession from California – The Siskiyou County Board of Supervisors voted, 4-1, on Tuesday to pursue seceding from California, the Redding Record Searchlight reported. Proponents say Siskiyou should form a new state — called Jefferson — with other counties in Northern California and Southern Oregon they believe share similar interests.
Let's Make Old Payphones Into Electric Car Chargers – It would address a major barrier to the use of EVs in big cities.