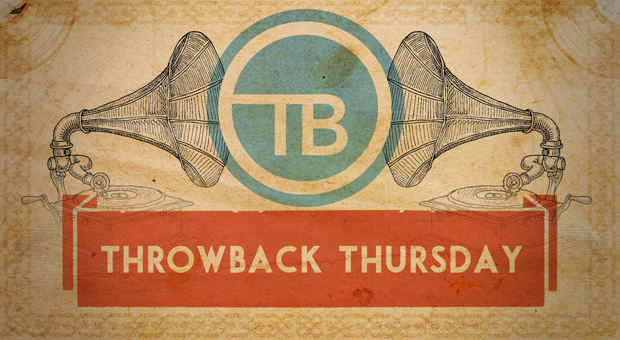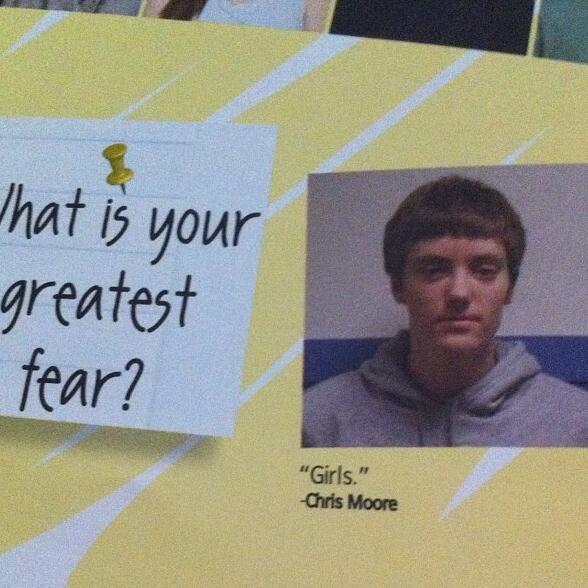 New ELGL Members
Tyler Klatt, City of Canton (SD), Assistant to the City Manager, Connect: LinkedIn and Twitter
Kylie Bayer-Fertterer, Tualatin Hills Park & Recreation District, Community Outreach Coordinator, Connect: LinkedIn and Twitter
#ELGL13 Updates
Tom Haverford and Twee Birds Are Setting the Table for #ELGL13
 High 5
L.A. Mayor Garcetti's goal: modernize city government – Garcetti is developing a data system to track key performance measures and post them on the Web. He is evaluating department heads with those aims in mind.
How a City With Two Dozen Law Enforcement Agencies Handles a Huge Crisis – The Navy Yard attack was an example of D.C.'s complex jurisdictional landscape.

BlackBerry, despite troubles, still king in Washington – The federal government's tendency to move slowly may provide some hope for the smartphone maker.
The Re-Education of Jim Collins – The famed author of Good to Great went to West Point to teach leadership. Instead, he was the one who got schooled.
Ground Gives Way, and a Louisiana Town Struggles to Find Its Footing – Just over two months later, in the predawn blackness of Aug. 3, 2012, the earth opened up — a voracious maw 325 feet across and hundreds of feet deep, swallowing 100-foot trees, guzzling water from adjacent swamps and belching methane from a thousand feet or more beneath the surface.
 50 Nifty
Could Nighttime Deliveries Solve a Lot of Our Traffic Problems? One man's crusade to get restaurants, shops and offices to receive all their goods between 10 and 6.
Anatomy of a Public Space – Studying the role of shadow, sound, seating and more on Philadelphia's The Porch.
How Much Financial Disclosure is Enough? In an effort to avoid reporting mandates from the SEC, states are being urged to voluntarily disclose information about their finances in a more formalized way.
Fight Over Energy Finds a New Front in a Corner of Idaho – The Nez Perce Indians were drawn into the national brawl over the future of energy last month when they tried to stop a load of oil-processing equipment from moving through their lands.
IN NEW YORK, REST STOPS ARE NOW "TEXTING ZONES" – NEARLY 300 GIANT ROADSIDE SIGNS WILL ATTEMPT TO GET DRIVERS TO STOP TEXTING WHILE DRIVING BY ALERTING THEM TO THE NEAREST "TEXTING ZONE."
Condos without parking proposed near TD Garden – A luxury condominium building next to TD Garden in Boston would not include any parking spaces, setting up the first test of whether a city notorious for traffic-clogged streets is ready to embrace housing developments that discourage automobile use.
Governor's push for more arrests causing 'anxiety' in Baltimore, mayor says – Mayor Stephanie Rawlings-Blake and Gov. Martin O'Malley clashed publicly Wednesday over how to drive down crime in Baltimore, stoking a widening political debate after a violent summer in Maryland's largest city.
Electeds
 
GOP: Let Obamacare fail – Ted Cruz and his supporters should let the act stumble on its own.
House GOP offers plan to avert shutdown – The party's strategy would delay the fight over Obamacare till October by attaching it to the bill to raise the U.S. debt ceiling.
A New Senator Stops Talking, and a Vote on Spending Nears – Senator Ted Cruz's verbal assault on the health care law ended when the Senate voted 100 to 0 to end debate and move to consider legislation that keeps the government open through Dec. 15.
In Indonesia, a Governor at Home on the Streets – As Indonesia looks to its next presidential election, many are talking about a local governor who has demonstrated an unusually common touch with the people.
The Career Center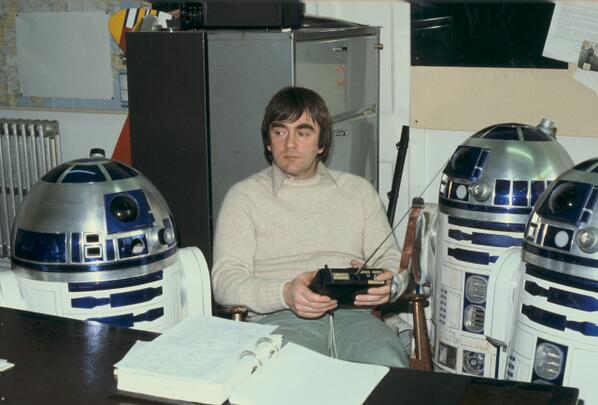 Be Like Mike: How Bloomberg Became the World's 'Mentor' – He wanted the way he ran his city to become a model for mayors everywhere. But can that idea persist once he's out of office?
The Power of Teaching Girls to Code – A growing summer camp is giving young women the skills they need to get high-paying tech jobs, before they've even graduated from high school.

E-Portfolios: Taking Your Online Presence to the Next Level – In fact, a recent Forbes article revealed that 56 percent of all hiring managers are more impressed by personal websites than any other personal branding tool. Creating your own e-portfolio can take some time, but it is well worth it.
YES, YOU CAN GET A JOB AT GOOGLE – AND IT'S NOT A MATTER OF HAVING A STERLING GPA OR HOW YOU HANDLE A RUBIK'S CUBE.
5 WEIRD HABITS THAT MAKE PEOPLE SUCCESSFUL AND AWESOME – BECAUSE IF YOU MAKE ENOUGH MONEY, PEOPLE CALL YOU "ECCENTRIC" INSTEAD OF "CRAZY."
Journalists follow trail to jobs in Obama administration – Conservative critics raise eyebrows, but hires cite new opportunities, financial woes of news business.
The Social Network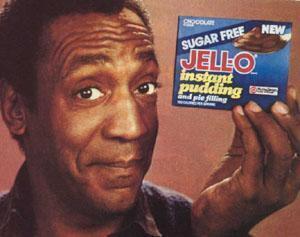 ELGL: Facebook, Google+, LinkedIn, Pinterest, and Twitter
Twitter starts alerts site for governments, law enforcement, emergency services – The company's alerts site went live Tuesday and is available to government organizations at all levels — local, national and international — as well as some national agencies and organizations such as the World Health Organization or American Red Cross, which have been active on the network in past crises.
Please Twitter, Stay Weird – WSJ columnist Farhad Manjoo says Twitter's impending IPO may force it to change, and not for the better. Investors will want growth, and Twitter will be tempted to give in—and that may already be happening.
The Right Pinterest Strategy for Your Business – As Pinterest begins to rolls out sponsored pins, here's how to cash in.
Portlandia
Enrollment growth has school officials asking for Wilsonville UGB expansion – School officials in Wilsonville are asking for a 40-acre urban growth boundary expansion, to accommodate two new schools and a park.
City council appoints community activist as new member – A new Lake Oswego City Council member took her seat Tuesday night immediately after a contentious vote in which one councilor refused to participate.
City could grow with family-oriented businesses – The city of West Linn is continually working to determine how to best help local businesses grow and be more successful. In support of this, the West Linn City Council and staff have been holding meetings with local business owners and community leaders to listen to their needs and ideas.
In-depth survey will shape future housing – Two longtime opponents on land-use issues are working together on a groundbreaking study on where and how people in the Portland area want to live.
Will Portland Lose its Status as America's Bike Commuting Champion? While bike commuting is gaining nationwide, it's actually dropping in Portland which has held the enviable title of tops in bike commuting for large cities since 2005. Minneapolis and Seattle, #2 and #3 respectively, are gaining, warns BikePortland.
Tigard High-Capacity Transit Measure: Possible transit changes from Portland to Tualatin – Tigard councilors sent a citizen-initiated ballot measure requiring the city to oppose high-capacity transit to the county elections division Monday night.
Cascadia
 
Staff report backs Gazette-Times zoning request – Corvallis city planners are urging the Planning Commission to nullify the planned development overlay on the Gazette-Times property, saying the newspaper's land use request meets all applicable code criteria.
Harrisburg eyes expanded city boundaries – Among recommendations from city staff members is to add 70 acres for housing and 20 acres for parkland
City eyes new kind of court – As the downtown exclusion ordinance nears its end, a different way of dealing with minor offenders is proposed
County to leave Vancouver-Clark Parks & Recreation – Commissioners say split expected to save $300,000 per year
Streetcar Desired – The Spokane Transit Authority hopes the proposed "Central City Line" will transform the city with a new generation of modern trolley buses
 
Detroit Spent Billions Extra on Pensions – For decades, Detroit's municipal pension fund made undisclosed payments to retirees, active workers and others, costing the city billions of dollars.
Indiana's Brain Dead Higher Education Policy – Indiana's philanthropic foundations five years ago gave away nearly $450 million — nearly half their money, and more than twice the national average — to educational causes in an attempt to combat the state's brain drain, one study said.
Franklin County sales tax to jump a half-penny in 2014 – Residents of households with the median Franklin County income will pay about $57 more for products bought locally next year because of a half-penny-per-dollar increase in the sales tax approved yesterday by the county commissioners.