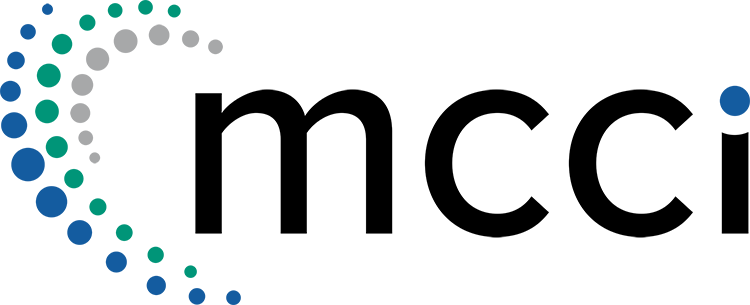 It's #ELGLHaverford time! We're pleased to recognize the top 25 local government companies as nominated by ELGL members. Learn more about the Haverford Award, and then check out our website every day this week to learn about five new companies added to the 2020 Haverford Award list.
---
Contact information:
Company information:
Industry sector(s): Technology

Minority/Woman Owned Business: No

Shared content/expertise with ELGL: No

Participated in ELGL events/activities: No
Nomination information:
Describe your work and interactions with the nominee – how have you worked with them, on what projects, and in what capacity?
MCCi is the City's Laserfiche vendor.  From the beginning of our implementation of the Laserfiche software in 2012 to today, MCCi has been an invaluable resource.  During implementation, the training staff helped us set up our repository by guiding us on best practices for folder structure, metadata management and security protocols. 





MCCi has a Managed Services option as part of our contract that allows us to tap MCCi's amazing staff to launch new features such as Quickfields, Forms, and Weblink. 





The MCCi technical services support has always been quick to respond to any and all technical issues we have had.  Their support staff has always been friendly and knowledgeable and when an issue is not easily solved, they are always thorough in researching the issue until it is fixed. 




Furthermore, MCCi provides continual training and guidance through online training videos, training seminars, and webinars.





We also used MCCi to scan all of the old birth and death records, as well as the Human Resources personnel files.  The company helped us to plan our project and was always quick to respond if we needed a document that was in their possession during the scanning process.  The final scans and metadata entries were completed on time and all the scans were quality control checked for accuracy. 





The MCCi team has always been available to answer questions about product questions, technical issues, and various other questions. 




Laserfiche has revolutionized how the City operates with the automation of so many of our processes.  MCCi's guidance and support during the implementation has increased staff' knowledge of the software that the City has become an example used by many other cities in the area. 





We have a myriad of plans for future projects and know that MCCi will be a valuable resource. 



What was the product/outcome of your relationship with the company?
We began using Laserfiche in 2012 as a method to electronically store documents that were paper based including birth and death certificates, ordinances, resolutions, minutes, and contracts.  Now every department in the City uses Laserfiche in some manner. 





Today, we use Laserfiche to automate many of our processes including City Council meeting packet compilation, employee evaluations, accounts payable processing, and project management, to name just a few.




MCCi's guidance and support in increasing staff's knowledge base to utilize the many functions of Laserfiche has been invaluable and has revolutionized many of the City's processes. 





Each year Laserfiche holds the Empower Conference for Laserfiche users.  This seminar is an instrumental tool to learn new features, to train users on current features, and meet with other entities who use Laserfiche to learn best practices.  MCCi has paid the registration fees for City of Grapevine staff to attend these conference.  Since 2015, 13 staff members have attended the conference. 



What are three words you'd use to describe the company?
Customer-focused, knowledgeable, dependable 
Describe the on-boarding process for your work with the company – either when you personally started working with them, or when your organization did. What could someone else in local government know about starting work with this company? 
In 2012, we began meeting with Russell Haddock at MCCi to determine our needs and desired outcomes for implementation of the Laserfiche software.  MCCi has an agreement with the State of Texas Department of Information Services.  We were able to use this agreement to complete our purchase of Laserfiche.  Once purchased, MCCi provided thorough in-person training to the City's Laserfiche Administrators and users, and made online training videos available to all staff. 





One of our first projects was digitizing the processing of birth and death records for the City Secretary's Office.  We were able to use the State's agreement with MCCi to utilize their scanning services for the project.  This project was so successful, we later used their services to scan personnel files. 



What's the most interesting or fun aspect of your work with the company?
We have a great working relationship with Russell and his team.  We have been able to serve as host for various MCCi user group meetings and seminars.  They have also been valuable supporters of the Texas Municipal Clerks Association, especially the local Chapter, the North Texas Municipal Clerks Association.  They have sponsored many seminars and professional social gatherings.  It has always been a pleasure to see the team in these more social settings.  
What is the company's pricing structure? Please be as descriptive as possible.
We utilized the pricing outlined in MCCi's agreement with the State of Texas Department of Information Services (DIR).   
How has your relationship with the company evolved or changed over time? How has the company reacted to or addressed any changes that your organization has requested in the scope/focus of your work together?
The City of Grapevine Laserfiche system has evolved from a simple document management solution to a complete content management solution that has allowed us to digitize many of our most common business processes. 





During that time, we have been honored multiple times by MCCi to serve as trainers and consultants for many of their customers.  We have been featured in several of their webinars to show how our City utilizes Laserfiche. 





For example, we have automated many of our processes including accounts payable procudures to enhance processing of invoices and payments during the COVID-19 pandemic.  This has allowed us to track expenses to allow the City to use CARES funding.  We have lead four webinars sponsored by MCCi to demonstrate to other entities how Laserfiche can be utilized in the new telecommunicating work environment. 





MCCi has created a community for all of their customers, that has allowed us to share knowledge and learn from each other how to best utilize the software.  We are able to collaborate on best practices and lessons learned to make all of us better. 




 
Anything else to add about the company that we haven't already asked you?
MCCi has been a proven partner as exemplified by their professionalism, knowledge, and quality customer service.  Their dedication to their clients is obvious in every interaction.  We would recommend using MCCi to any entity looking to implement an electronic content management system.