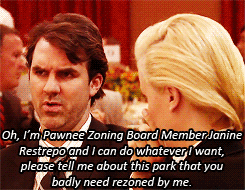 The revamped ELGL website received more than 300,000 views this year. Members and visitors were treated to a wide array of stories from the #13Percent to infrastructure to work/life balance. While some of you dropped by to visit the rapidly growing webinar library or check out the latest job postings.
Our crack staff has sorted through Google Analytics to identify the top 10 most viewed articles of 2015.
#10: Fat Joe Meets Local Government Budgeting
#8: What the Hell Am I Supposed to Do With This?
#7: Retired Green Beret Enters Local Government
#5: Millennials Are Not Adults
#4: And You Are….a Senior Management Analyst?!?!?
By Matt Wojnowski, City of Altus, OK, Assistant City Manager
Our Take
Call ID is a joyous wonder. A quick look at the incoming number, and we make a split-second decision on whether to answer or not. Many of us will wait to listen for the voicemail or figure if the caller has an urgent message they will send a text.
You might reconsider this strategy after reading the tale of how a City of Santa Monica planner landed the role as local government consultant on the NBC TV show Parks and Rec. Matt Wojnowski, City of Altus, OK, Assistant City Manager (sharing Ben Wyatt's title from season 3), landed the most viewed article of 2015 by interviewing that Santa Monica planner Scott Albright. We learn about Scott's influence in season one and his opportunity to tell his local government stories, many of which involve citizen interaction.
Bonus: Scott recounts a discussion with Barbara Streisand about visual impacts of a neighbor's new construction
Read Matt's Article