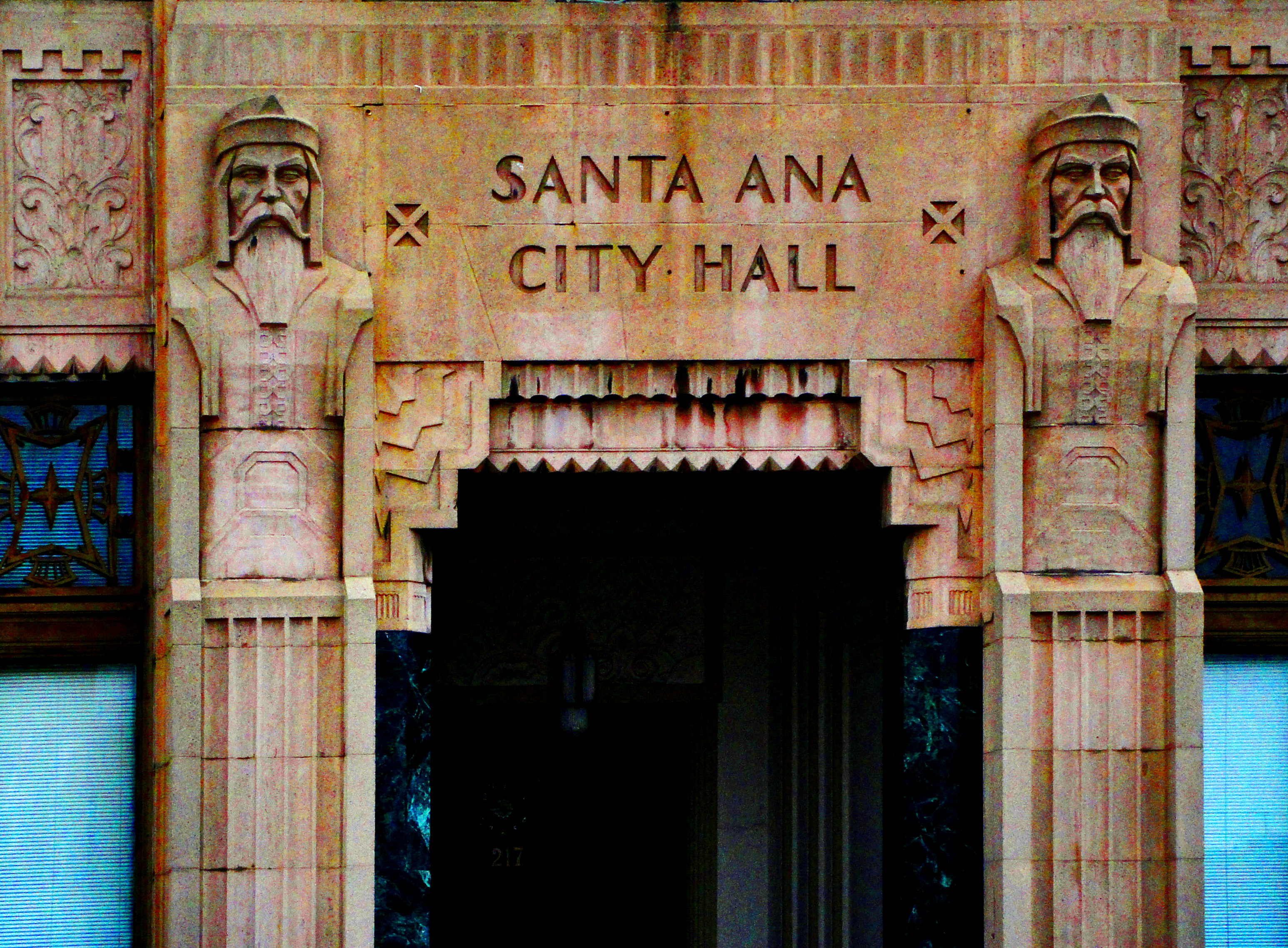 In today's Buzz, I'll be sharing about Sanctuary City task forces around the country.
---
Right Now with Daniel A. Soto (LinkedIn/Twitter)
What I'm Listening to – Brad Paisley – Last Time for Everything
What I'm Reading – The Last Lecture by Randy Pausch
What I'm Doing – I am celebrating (well, not actually celebrating–but I am happy) that the Santa Ana City Council approved a Memorandum of Understanding with the Vera Institute of Justice to join their SAFE Cities Network.  The Vera Institute of Justice is an independent, non-profit national research and policy organization whose goal is to "[ work] with governments to build and improve justice systems that ensure fairness, promote safety, and strengthen communities."  As part of the SAFE Cities Network, the City of Santa Ana was awarded $100,000 to provide immigration legal defense services in Santa Ana and surrounding Orange County.
---
Sanctuary Cities, Part II: Creating a Task Force
---
INTRODUCTION
In an earlier edition of the Morning Buzz, I shared that the City of Santa Ana had adopted a resolution and ordinance relating to the City's procedures concerning sensitive information and the enforcement of federal immigration law, both of which are commonly referred to as sanctuary city policies.  As part of these policies, City staff (that's me) was directed to establish a task force—a working group that would support the City in an advisory role regarding all things Sanctuary City.  As part of our data collection efforts, I gathered information from other jurisdictions who have implemented both of the following: 1) a sanctuary city policy; and 2) a task force or similar body related to the sanctuary city policy.  Below are my findings.
BACKGROUND
At the December 6, 2016 meeting, the Santa Ana City Council adopted Resolution No. 2016-086, declaring the City of Santa Ana a sanctuary for all its residents, regardless of their immigration status.  The policies included in Resolution No. 2016-086 were solidified into law on January 17, 2017, when the City Council adopted Ordinance No. NS-2908.  This ordinance outlined that the City would implement various policies relating to the following: protecting sensitive information, prohibiting use of City resources for immigration enforcement, preventing biased-based policing, and directing law enforcement personnel to exercise discretion to cite and release individuals in lieu of detaining them at a local detention facility or county jail based on the nature of the alleged crime.  The ordinance also required that the City provide additional training, as well as establish a task force or similar body composed of community members, to advise the City Council on these and all policies related to this resolution.
City staff surveyed at random five cities that have adopted policies similar to Ordinance No. NS-2908 and have established task forces or similar bodies: Minneapolis, MN; Chicago, IL; Eugene, OR; Hayward, CA; and Berkeley, CA.  A detailed summary of staff's findings are attached as Exhibit 1.  Below is a summary of those findings:
FINDINGS
Chicago, IL
On December 6, 2016, Chicago Mayor Rahm Emanuel, in partnership with U.S. Senator Dick Durbin and Congressman Luis Gutierrez, launched the "Chicago is With You" task force. The Task Force, which is composed of community members and administered under the Office of the Mayor's Office of New Americans, collaborates on four policy areas: mental health, legal services, diversity training for employers, and education to ensure the City is delivering comprehensive services to immigrants, refugees, and other disenfranchised communities.
The task force's accomplishments includes creating the One Chicago campaign, which includes a website that provides resources, such as: legal protection services, naturalization assistance, community education, and employer communications.
Additional information regarding the Chicago is With You Task Force.
Minneapolis, MN
On February 7, 2017, the Minneapolis Intergovernmental Relations Committee, a standing committee of the City Council, approved the following staff directive:
Directing the City Coordinator's Office to establish a Sanctuary City Task Force that will bring forward a set of recommendations by March 31, 2017, to strengthen city-level policies, programs, and resources the City of Minneapolis can offer to better protect and defend undocumented immigrant families from unfair deportation, Muslim residents and other targeted groups from acts of bigotry and hate, and the rights of refugees from unjust persecution.
Directing the City Coordinator's Office to continue discussions with the Minneapolis Foundation and other funders, in partnership with the Mayor's Office, to create a local immigration legal defense fund, designed in partnership with immigration service providers, including City resources designated for immigration support in the 2017 budget.
Directing the City Attorney, in cooperation with the Mayor, to review the President's January 2017 Executive Orders for the purpose of potential litigation and defense strategies to protect the rights of the City of Minneapolis and its residents.
The Sanctuary City Task Force is composed of various city staff.
On August 10, the Sanctuary City Task Force was changed to the Welcoming City Task Force.
Additional information regarding Minneapolis' Welcoming City Task Force
Eugene, OR
Former Eugene Mayor Kitty Piercy established a limited-term task force is composed of community members to help draft a sanctuary ordinance for the review of the Eugene City Council.  The task force worked with Eugene city officials to draft an ordinance, which was presented to the Eugene City Council on February 13, 2017.
Additional information regarding Eugene's Task Force.
Berkeley, CA
In January 2017, Berkeley Mayor Jesse Arreguín created the Sanctuary City Task Force, an advisory committee composed of community members to develop policies and programs to protect immigrants and the undocumented community in Berkeley.  Its members include Centro Legal de la Raza, East Bay Community Law Center, East Bay Sanctuary Covenant, Berkeley Organizing Congregations for Action, Arab Resource and Organizing Center, The Multicultural Institute, Berkeley Unified School District, and many other community partners.  The Task Force is administered independently and advises Mayor Arreguín only.  Currently, the Sanctuary City Task Force is tasked with developing resources, protocols and a rapid response network in the event of immigration activity in Berkeley.
Additional information regarding Berkeley's Sanctuary City Task Force.
Hayward, CA
On January 17, 2017, Hayward city officials established a limited term Community Task Force, an advisory committee whose purpose is to address the following topics: human rights, civil rights, and the safety of community members who face increased discrimination based on their political affiliation, economic status, place of origin, immigration status, religion, race, ethnicity, gender, gender identity, sexual orientation and other personal characteristics.  Composed of community members, the Community Task Force members will assist staff with reviewing, evaluating, and updating the 1992 Hayward Anti-Discrimination Action Plan (ADAP) and will also play a key leadership role in facilitating community conversations to gather insights and experiences from the Hayward community about human relations issues.
Additional information regarding Hayward's Community Task Force.
NEXT STEPS
As of today, we're still in our data collection process.  We plan to hold focus groups and additional one-to-one interviews with community members, as well as conduct online research using peer-reviewed academic journals and legal research databases.