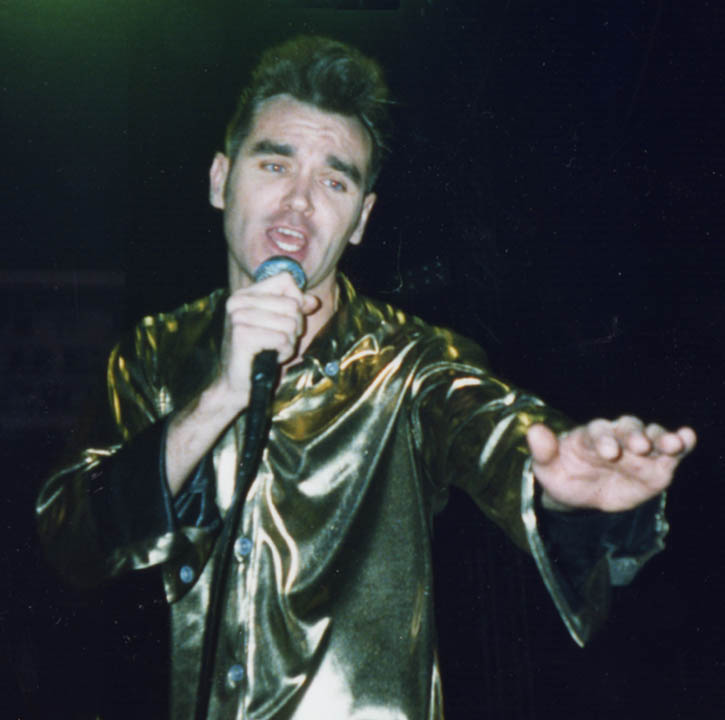 Trending

A busy first month…. I have accepted speaking engagements with Springsted, a long-time supporter of ICMA and the Oregon Emerging Leaders.  And, I am very committed to making the Boston Conference in September 2013 the best conference ever so I will attend the Boston Conference Planning Committee meeting next week.
A Simple Way to Reduce Urban Poverty: Pave Streets – New research finds that paving streets boosts housing wealth, which boosts credit use, which boosts household consumption — all for little cost. 

How Nonprofits Can End Up Becoming a Drain on City Budgets – Municipal governments can't sit idly by while tax-exempt organizations get services for free. 

Colleagues praise likely speaker Tina Kotek – Although she said last week she does not want to presume what her colleagues will do, Rep. Tina Kotek of Portland is the leading candidate to be their nominee for speaker of the House.
Washington Steps Back From Policing Indian Lands, Even as Crime Rises – The federal government has cut its law enforcement efforts on Indian lands even as rates of murder and rape have increased, according to data.
How Detroit Became the World Capital of Staring at Abandoned Old Buildings – Every modern ruin tells a story — and it's not always the one you want to hear.
The Fiscal Cliff
Inside Portlandia
Outside Portlandia
Get Involved
ELGL Forum with Ken Allen, Oregon AFSCME Exec. Dir. – Please join us on November 14, 2012 for an ELGL brown bag lunch with Ken Allen, Executive Director of Oregon AFSCME Council 75. Mr. Allen will discuss the challenges facing local governments and their employees from the union perspective. Oregon AFSCME Council 75, represents 140 local unions throughout Oregon.
Town hall to review health care changes – State Rep. Sara Gelser, D–Corvallis, will host a town hall Tuesday with state and local leaders to discuss Oregon's health care transformation process.
Sustainabilty forum looks at transportation – A Tuesday evening meeting called "Transportation: A Community Conversation" is being held by the Corvallis Sustainability Coalition.
The Workplace



Why Gen Y Isn't Ready For the Job Market – Everyone knows it's terrible out there for young Americans, aka Generation Y or the millennials, who are just entering the workforce.
How Can You Tell if Someone is a Good Cultural Fit for a Company? If you want to improve your interviewing effectiveness, consider this simple idea the next time you're conducting an interview:
What Nate Silver Can Teach Us About Leadership – For me, one of the most striking sub-plots of last week's election was Nate Silver's rise as a new style of political analyst.  Silver's data-driven approach is representative of a larger trend taking place across industries that is reshaping the role leaders play in their companies.
The Social Network
Top Digital City in Transition as Mayor, Chief Innovation Officer Exit – In 2012, Riverside, Calif. — a city of 300,000 located 60 miles east of Los Angeles — blew the doors off, winning seven national and international awards for digital inclusion, economic development and excellence in leadership.
Don't let texting, technology lower your social standards – Caroline Tell's article "Want to back out of your plans? Texting is a perfect way to do that" (Nov. 2)requires a rebuttal. She discusses the "new normal" of people making and backing out of plans via texting. She proposes that texting is turning us into "ill-mannered flakes," yet suggests that there's not much we can do about it. We learn a new term for this behavior: "microcoordination."
Here's the e-mail trick Petraeus and Broadwell used to communicate – CIA Director David Petraeus and Paula Broadwell, a former military intelligence officer and his biographer, adopted a well-worn online trick, in an apparent attempt to keep their communications secret.
Sandy Puts Focus On Wireless Backup – U.S. wireless carriers' use of backup power will come under greater scrutiny from regulators amid concerns that the industry's current practices aren't adequate to deal with extended electricity outages like those caused by Hurricane Sandy.
10 personal branding mistakes to avoid on LinkedIn – Due to its sheer size, it has almost become the default global network for professionals to connect, engage and share ideas. It has more than 175 million registered users.
Facebook: Douglas County
Twitter: BI Careers
Pinterest: Rails-to-Trails Conservancy
Google+: KRGV
ELGL Facebook, ELGL Twitter, ELGL LinkedIn, ELGL Google+, ELGL Pinterest