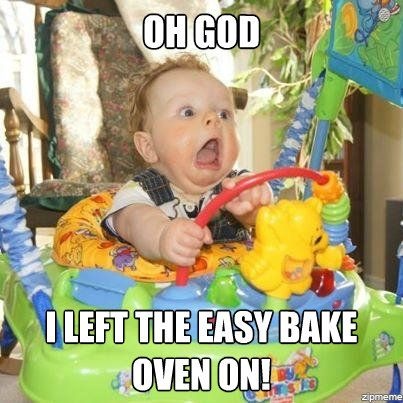 [youtube http://www.youtube.com/watch?v=zHESKyxrxJM&w=420&h=315]
Join ELGL – Free for students; $20 for individuals; $250 for organizations (includes ten memberships). Affiliation with the Emerging Local Government Leaders (ELGL) Network is open to current, future, and retired local government leaders.
Upcoming ELGL Forums
ELGL-Portland Presents Bill Wyatt, Port of Portland Executive Director, January 15, 2013 (note the date change), 7200 NE Airport Way, Portland, OR 97218, 11:45 am – Forum; 1:00 pm – Tour of Port of Portland Headquarters, RSVP to Megan Messmer, ELGL Project Coordinator, [email protected]
ELGL-Willamette Valley Presents Triple Bottom Line Decision Making – Come learn about the decision making framework Eugene staff is using to help reach sustainability and human rights goals. Thursday, January 17 at noon.
Trending
How to Make Privately Owned Public Spaces Truly Open to the Public – The city of San Francisco has now mapped all of its downtown POPOS, and it's ensuring for the first time that residents really have access to them.
Tax incentives get additional attention after NYT series – Earlier this year Bartik consulted with the Joint Legislative Audit and Review Committee here on Washington's R&D tax incentives. (Appendix 4 of this report.) In a blog post, Bartik extends the discussion of incentives to address what makes sense and what doesn't.
Muni tax break under threat from bipartisan scrutiny in congress – The tax break that U.S. states, cities and counties get on the bonds they issue is in growing jeopardy now that Republicans, in addition to Democrats, are considering limits on the exemption.
Inside Portlandia
Outside Portlandia
The Fiscal Cliff
The Guidance Counselor
You're not alone: Vast majority of people feel overworked – The online survey by Wrike includes responses from 2,000 people. For more on productivity (and if you're looking to read more about our overworked society), check out the infographic.
Benefits.gov debuts on YouTube – The main portal for information about government-provided benefits has launched achannel on YouTube, with the initial video being a tutorial on how to use the site,Benefits.gov.
Be Decisive and Be Wrong: How to Motivate People – #3: Always take a position on important issues, but be flexible. Yes, like the last two rules it seems simple…but it's not easy to execute.
Get Involved
Live at noon: Chat with State Worker Reporter Hannah Hoffman – The weekly live chat with state workers reporter Hannah Hoffman will take place today at noon. This week will focus on Hoffman's most recent column regarding the Strunk v. State of Oregon supreme court ruling. Questions can be submitted during the chat or ahead of time by tweeting @HannahKHoffman.
We need your help! My name is April Buzby. I am a graduate student in the Department of Planning, Public Policy and Management at the University of Oregon. I am conducting a survey of community leaders in Lane County to better understand the region's ability to come together in local actions towards economic development. These organized local actions, termed as community efficacy, are a vital aspect of a community's ability to engage in viable and sustainable economic development over time.
The Social Network
Is Twitter Helping or Harming Political Journalism? During this year's U.S. presidential election, it wasn't uncommon for political journalists to watch the debates with two, maybe three computer screens, a mobile device ready for push notifications and, of course, a social dashboard scrolling in the background.
Google+ adds 24 features, including photo improvements – Improvements to photography management are at the heart of the update. Users are able to save full-sized backups of photos uploaded to the site through Google's "Instant Upload" feature.
15 lesser-known social media tools from 2012 – You're probably familiar with Pinterest and Instagram—both of which exploded in popularity in 2012—but these perhaps lesser-known platforms could prove useful to you in the year to come.
Twitter And Nielsen Launch Social TV Ratings – Called "Nielsen Twitter TV Rating," the idea is to create an "industry standard metric" based on Twitter data of what television shows people are talking about.
YouTube Releases Video Recording App for iOS – The app, which is set to go live Monday afternoon, will make it easier to upload videos from your iPhone. Features include color correction, stabilization and editing.
We Suggest You Like: