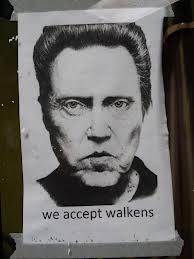 ‎"I am going to walk into two pink rooms tonight and hug my girls…..but twenty families in Connecticut are walking into pink rooms with a bunch of teddy bears with no one laying in those beds"
[youtube http://www.youtube.com/watch?v=r24zn3Opyd4&w=560&h=315]
ELGL Annual Conference Survey is contemplating offering a one-day conference in Fall 2013. Please take this very short survey to share your opinions about this idea, and to guide the ELGL board as they consider this possibility.
Join ELGL – Free for students; $20 for individuals; $250 for organizations (includes ten memberships). Affiliation is open to current, future, and retired local government leaders.
Welcome New Members:
Upcoming ELGL Forums
ELGL-Portland Presents Bill Wyatt, Port of Portland Executive Director, January 15, 2013 (note the date change), 7200 NE Airport Way, Portland, OR 97218, 11:45 am – Forum; 1:00 pm – Tour of Port of Portland Headquarters, RSVP to Megan Messmer, ELGL Project Coordinator, [email protected]
ELGL-Willamette Valley Presents Triple Bottom Line Decision Making – Come learn about the decision making framework Eugene staff is using to help reach sustainability and human rights goals. Thursday, January 17 at noon.
Trending
The Typical Municipal Budgeting Process Is Rigged Against Infrastructure Investments – Let's begin with basic market economics for Dick or Jane: prices affect individual consumption behavior. Let's next add to basic economics of building a city's infrastructure for Dick and Jane: ribbon-cutting prices affect behavior. In the former case, Dick or Jane chooses to purchase or not purchase a good based on the price, its quality, and Dick or Jane's preference to actually own the good. The good's price is of course influenced by supply and demand and it's also tied to the cost of production.
Most Innovative Mayors in the U.S. – While Washington seems paralyzed by partisan bickering, America's mayors are busy putting ideas into action. City hall is increasingly a place for bold experimentation. Unlike Congress, there's no fiddling over the fiscal cliff or divisions into angry, ideological, debating societies. As communities climb out of the great recession, pragmatism is forcing innovation. Success requires strong leadership and a vision of politics as the art of what works.
League of Oregon Cities discusses property tax reform with editorial board: Just in – Representatives of the League of Oregon Cities visited The Oregonian's editorial board today to discuss two potential changes to the state's property tax system. Lawmakers will consider both in 2013.
Inside Portlandia
Outside Portlandia
The Fiscal Cliff
The Guidance Counselor
5 Easy Things You Can Do Today That Will Noticeably Improve Your Life – As we wind down a busy 2012 and take time around the holidays to reflect, it can quickly become overwhelming, with so many differing theories on ways to lose weight, increase productivity and improve family relationships.
15 Seconds to a Better Presentation – These four simple rules will help ensure that your audience sits up and pays attention.
Young, Unemployed and Living on the Street – Across the country, tens of thousands of jobless young people are struggling to house themselves since the recession.
Get Involved
We need your help! My name is April Buzby. I am a graduate student in the Department of Planning, Public Policy and Management at the University of Oregon. I am conducting a survey of community leaders in Lane County to better understand the region's ability to come together in local actions towards economic development. These organized local actions, termed as community efficacy, are a vital aspect of a community's ability to engage in viable and sustainable economic development over time.
Seats open for citizens on Forest Grove boards and commissions – Six of Forest Grove's 10 citizen boards and commissions have vacant seats. Applications are available at City Hall and must be submitted by Jan. 18.
The Social Network
5 Free Alternatives to Instagram – The popular photo app is on the verge of a mass exodus in light of new Terms of Service, which many interpreted as giving Instagram the right to sell your pics to advertisers starting Jan. 16. The backlash has been notable, with celebrity users tweeting their concerns and disaffected Instagrammers casting about for a new service to call home.
Twitter Reaches 200 Million Active Users Per Month – Twitter's 200 million active users is a number worth celebrating after some serious growth throughout this year.
Why You Really Do Want Your Tweet Archive – Twitter is testing a feature that allows users to download their tweet histories. Wondering why they'd want to do that? Read on.
We Suggest You Like: