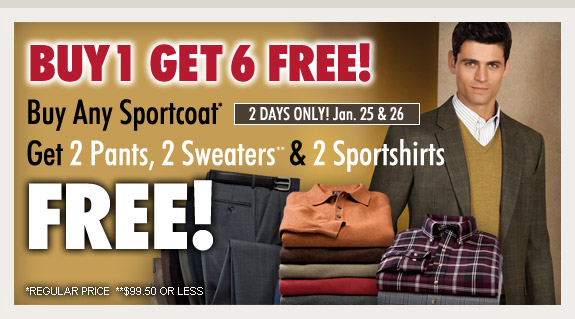 [youtube http://www.youtube.com/watch?v=7KbB3111WbE&w=560&h=315]
ELGL Annual Conference Survey is contemplating offering a one-day conference in Fall 2013. Please take this very short survey to share your opinions about this idea, and to guide the ELGL board as they consider this possibility.
Join ELGL: Free for students; $20 for individuals; $250 for organizations (includes ten memberships). Affiliation is open to current, future, and retired local government leaders.
Upcoming ELGL Forums
ELGL-Portland Presents Bill Wyatt, Port of Portland Executive Director, January 15, 2013 (note the date change), 7200 NE Airport Way, Portland, OR 97218, 11:45 am – Forum; 1:00 pm – Tour of Port of Portland Headquarters, RSVP to Megan Messmer, ELGL Project Coordinator, [email protected]
ELGL-Willamette Valley Presents Triple Bottom Line Decision Making – Come learn about the decision making framework Eugene staff is using to help reach sustainability and human rights goals. Thursday, January 17 at noon.
Trending

Santa Claus and a Civics Lesson – A 115-year-old editorial on the existence of Santa Claus sheds light on the future of civics in America.
Benefits of Telecommuting – Is telecommuting right for your local government? This article will help you learn more about this much-desired employee benefit.
Starbucks cups to come with a political message – The world's biggest coffee chain is asking employees at cafes in the Washington, D.C. area to scribble the words "Come Together" on cups for drink orders. CEO Howard Schultz says the words are intended as a message to lawmakers about the damage being caused by the divisive negotiations over the "fiscal cliff."
Oregon spends more on managing PERS – A recent report shows the Oregon Treasury Department is spending more than its peers on investing the funds for the Oregon Public Employees Retirement System, but at the same time, found the fund is getting better returns on those investments than most of its peers.
The Pro-Gun Movement Is Too Often Anti-Liberty – Irked by the loudest voices in the gun debate, Ross Douthat declared in a pre-Christmas column that American society is divided between an arrogant center-left "too confident in its own rigor and righteousness" and conservative reactionaries who are embittered, paranoid, and confused, so much so that their input is basically worthless.
Fired, but Firing Back, Over Dealings in Washington – Eric W. Payne has been locked in a bitter dispute with Washington's chief financial officer after asserting in a lawsuit that he was fired for drawing attention to misconduct in city contracting.
Clout Diminished, Tea Party Turns to Narrower Issues – The November election significantly weakened the once-surging movement, and its activists have not been front and center in the fiscal debate consuming Washington.
Idled City Airports Are Finding a Second Life as Housing – Unused airports like Stapleton in Denver and Robert Mueller Municipal in Austin, Tex., are being converted into mixed-use communities.
Inside Portlandia
Outside Portlandia
The Fiscal Cliff
Your Guidance Counselor
American Dream Fades for Generation Y Professionals – After being dismissed from her job as a Midtown Manhattan securities attorney in October 2009, Christina Tretter-Herriger hitched a used horse trailer to her Dodge Ram pickup and drove 1,628 miles to Texas.
To Climb the Ladder, Try Joining a Group – Employee-resource groups let individuals of similar backgrounds swap common experiences and success strategies. And ambitious managers of all backgrounds could also use them to advance faster—even though some people view them with a skeptical eye. Done right, participation can deliver access to top company leaders and open doors to prominent projects.
Get Involved
We need your help! My name is April Buzby. I am a graduate student in the Department of Planning, Public Policy and Management at the University of Oregon. I am conducting a survey of community leaders in Lane County to better understand the region's ability to come together in local actions towards economic development. These organized local actions, termed as community efficacy, are a vital aspect of a community's ability to engage in viable and sustainable economic development over time.
City seeks volunteers for Planning Commission – The City of Tacoma's Planning Commission has one opening for citizens in Council District 2 (North End, Downtown and Northeast). The position was vacated recently with the resignation of the incumbent.
The Social Network
'WTF?! I Wanted a White iPhone' Entitled Christmas Tweets Exposed Again – Every Christmas, people take to Twitter to talk about the gifts they received. Some folks — intentionally or not — come off as spoiled brats, complaining about getting the wrong gadget, the wrong color gadget, or not enough gadgets.
The Top 5 Corporate Twitter Disasters of 2012 – Here are 5 of the year's biggest corporate Twitter blunders, and some thoughts on how the right technology and some basic training could've helped.
New LinkedIn Profile Changes Made Easy – LinkedIn keeps changing things up. Frustrating? Maybe. But if you want a power-profile make sure to check out the most recent changes.
We Suggest You Like: