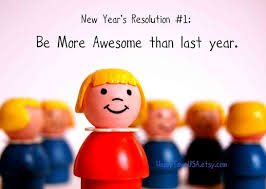 2014 Membership Drive – 2 Days Left to 

Join or Renew
"ELGL is this really cool group of "young ones" that are our profession's future, as a profession and as an association, in my opinion." says Bonnie Svrcek, ICMA Past President and Lynchburg Deputy City Manager
Who Has Joined Recently?
City of Tigard – Organizational Member
Rhyan Van Horn, TriMet
Chris Harder, Portland Development Commission, @Chris_C_Harder
Melissa Gall, Port of Portland
Tanya Williams, City of Hillsboro, @TanyaMWilliams1
Kevin Campbell, City of Portland
Anthony Hooper, City of Lake Oswego, @HooperHoopla
Carver Oblander, ROSE Community Development
Kristin Akervall, gDiapers
High 5
U.S. Struggles to Keep Pace in Delivering Broadband Service – The United States is falling dangerously behind in offering high-speed, affordable broadband service, according to technology experts and recent studies.
Cost of Being Mayor? $650 Million, if He's Rich – An analysis of Michael R. Bloomberg's personal spending found staggering totals on items from bagels to flights.
Mass-Transit Commuters Face a Hit – An expiring tax-code provision means commuting by mass transit will cost some people more in 2014, as the tax break on fares drops to $130 a month.
Tim Pawlenty learns to lobby – As an ambitious politician with eyes on the White House, Tim Pawlenty cast himself as the everyman — the working-class son of a truck driver, a practical Midwesterner, a "Sam's Club Republican."
13 states raising minimum wage – The retail-worker strikes that swept the nation in 2013 did not move Congress to raise the minimum wage, but a growing number of states are taking action.
50 Nifty
Utah Judge Unexpected as a Hero to Gay People – Judge Robert J. Shelby is in an unaccustomed spotlight since his decision in favor of same-sex marriage.
Longmont man wraps up journey on every street in city – Resident Mark Scheidies finishes walking every street in Longmont within his own neighborhood Friday morning. Scheidies started his walking project Jan. 1 and estimates he has walked 750-800 miles.
For $1 Million, Your Company Can Name an MBTA Station – Next stop: [Your Brand's Name] Station.
Electeds
The election-year drama '14 may bring –  Will Republicans gain control of the Senate? And what will be the biggest issue of 2014?
As Obama's daughters become young women, a father waxes nostalgic – The president laments the passage of time as Malia and Sasha continue to grow up in the public eye.
Obama's TV Picks: Anything Edgy, With Hints of Reality – Mr. Obama is a big fan of "Homeland" and "House of Cards," as well as other shows whose subject matter echoes the daily strife of his workday.
Democrats Turn to Minimum Wage as 2014 Strategy – Democrats are hoping that a push to raise the federal minimum wage and a campaign to place state-level wage proposals on the ballot will help their chances in hotly contested congressional races.
 Social Media
ELGL: Facebook, Google+, LinkedIn, Pinterest, and Twitter
Rethinking Retina: Apple's 13-inch iPad Pro Is Rumored To Have A 4K Display – The other shoe to drop on Tim Cook's "big plans" for Apple in 2014 is resolution. Specifically, rumors from the Chinese site Pad News and Foxxcon indicate that the forthcoming "iPad Pro" will ditch retina in favor of 4K (as in 4,000 pixels on the longer side.)
Rise in Twitter's Stock Reflects Exuberance in Silicon Valley – Tech stocks may not quite have returned to the anything-goes dot-com era, but Twitter shares' rapid rise is a sign of giddiness in the industry.
Microsoft transforming, from top to bottom – Steve Ballmer's last year as Microsoft's CEO was marked by a number of events with far-reaching impact, including the search for his successor.
Career Center
Job Postings: 12.29.13 Jobs, Jobs, Jobs (Y'all vs. You Guys Remix)
Pay Gap Explains Opinion Gap in Maid Case – The arrest and detention in New York of Indian diplomat Devyani Khobragade for allegedly grossly underpaying her Indian-born maid triggered radically different reactions in India and America.
How to Interview Your Next Boss – Job hunting is stressful. If you're working and job-hunting, you're anxious to make your move.
3 Things Your Employees Want More Than Money – For founders, the long hours and the instability of building a start-up are endurable because of the potential pay-off in the distance: a lucrative IPO that makes those early days worthwhile.
Portlandia
Beaverton by the numbers: The neighborhoods – It's easy to say that Beaverton is becoming a busier, more diverse city, Economic Development Manager Alma Flores said, but it's more important to stop and ask what that actually means.
Environmental group joins fights against sale of Water Bureau – Neighborhood opposition to developing surplus Water Bureau in Southwest Portland is gaining support, even though the controversy has not yet achieved the public visibility
Lake Oswego's oldest house to become history as Council appears ready to approve its demolition – In 1849, Waters Carman left Illinois and headed west along with hundreds of thousands of others chasing wealth in the California Gold Rush and seeking a claim to free land in the Oregon Territory. He ended up not spending much time in California and instead settled in what was then the young town of Oswego, where he found work at Albert Alonzo Durham's sawmill, the town's first industry.
Cascadia
Stayton looks for court site – The need to create a municipal court in Stayton, and find a home for it, has led city officials to a building the city already owns, but it's also the current residence of the Santiam Historical Museum
Young PR pros on loan get big-time immersion in Detroit bankruptcy saga – Bill Nowling, prior to Thanksgiving, was a one-man band of sorts, frantically trying to field a constant stream of questions and interview requests for Detroit emergency manager Kevyn Orr from local, national and global news outlets reporting on the city's historic Chapter 9 bankruptcy.
New Mpls. City Council: Energetic political neophytes bring their own passions – A passionate, diverse group of seven new members will be sworn in on Jan. 6, joining new Mayor Betsy Hodges in a big political makeover.
Metrodome 1982-2013 – Here's a detailed look at the Dome's history by those who played, celebrated and watched the games, concerts and other gatherings.