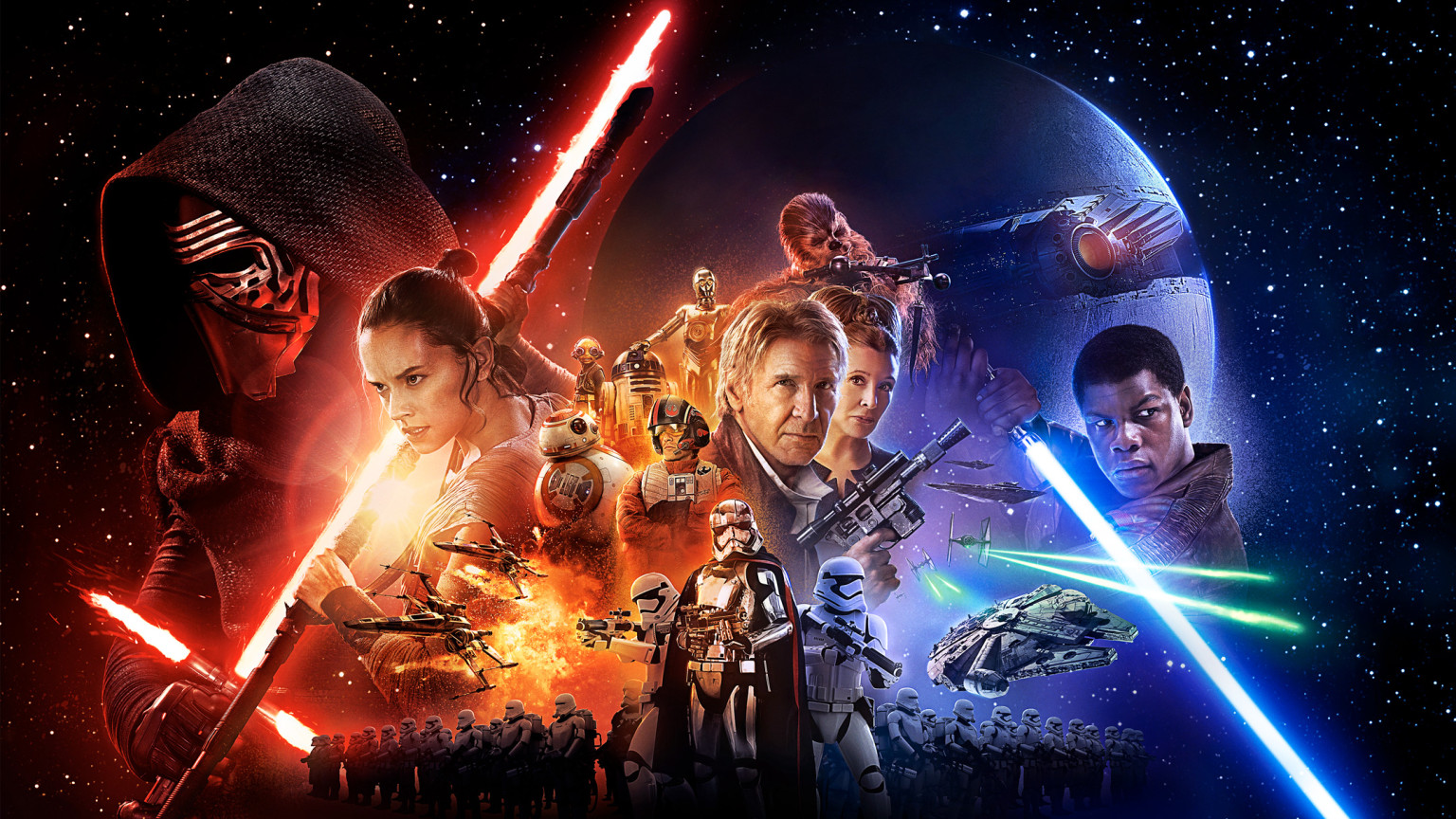 Today's Buzz looks at what happens when one Italian city bans wood-fired pizza ovens. We also take a look at what happens when flooding forces a prison to evacuate. After FINALLY seeing the new Star Wars movie, I am geeking out about all the new characters, plot lines and possibilities. There will be no spoilers in this post, but there is a lot of #StarWarsLove along with some great news from around the #LocalGov sector. Break out your lightsaber and May the Force Be With You.
Right Now with Mike Ekey (@Mike_Ekey)
What I'm Listening to – The Hold Steady: Hurricane J
What I'm Reading – Every blog, article, tweet, Facebook post and update about Star Wars: The Force Awakens
What I'm Doing – Building communication plans for an upcoming strategic planning process and spring bond issue
What I Want to Know From You – Do the terrible twos ever end or am I destined to forever live with a terrorist?
We're Buzzin'
Is Donald Tump Picking a Fight With the Wrong Media Outlet? The Trump is no stranger to attacking the media. I would hazard guess that some of our own elected officials have even done it from time-t0-time. But does it actually accomplish anything? There is an old saying that you don't pick a fight with someone who buys ink by the barrel (ink is this substance newspapers used to use when printed on these broad paper sheets every morning).
One Italian City Bans All Wood Burning Pizza Ovens Over Pollution Concerns – Dicono che non è così! The Mayor San Vitaliano has placed a three-month ban on all wood-fired pizza ovens in an attempt to curb the city's worsening smog problem. Today I also learned that federal  lawmakers in the U.S. have been regulating commercial wood-fired stoves for years. 
Bielebers Blemishing Sidewalks Bothers Top Barrister – To promote the release Justin Bieber's latest album, someone has been leaving spray-painted promos all over San Francisco. This has led the City's attorney to ask Bieber's record company to come clean on who is leaving the graffiti or face fines. This also isn't the first time the SanFran City attorney has gone after marketers who deface city property.
ICYMI: Emperor Palpatine wins a City Council seat in Ukraine – The Dark Lord himself, master of Darth Vader and leader of the Galactic Empire was elected to an open City Council seat in Odessa, Ukraine, with 54% of the vote.
Trending
Upcoming
50 Nifty
Local Gov Confidential
The WORST architectural rendering of 2015 – If you work in #LocalGov, you see A LOT of architectural renderings. Whether its for new homes, city buildings, commercial developments or parks, there is a room in City Hall full of them. City Lab takes a look as some of the worst that were made public in 2015.
What does it take for a Mayor to resign? After a deadly weekend in Chicago, protestors are becoming more resolute in calling for Mayor Emmanuel to resign. But Chicagoland has a strange history or Mayors digging in and refusing to leave office.
Voters might get to decide ride-sharing rules in Austin. Uber and Lyft are pretty common on the coasts, but here in the fly-over states, its still a pretty new issue and City Hall has a hard time coming up with what rules these programs need to follow (especially since already established cab companies have lobbied hard to keep them out altogether).
Take a bow
Shooting for The Stars: From a poor farmer to leader of one of the most successful activist groups. You will not want to miss this story about how one young man helped topple an oppressive government and saved his home.
OK – one spoiler: I thought BB-8 was a great character and is NOTHING like that hot mess that was Jar-Jar Binks.