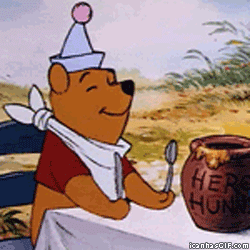 2014 Membership Drive

 – 1 Day Left to Join or Renew
"ELGL is this really cool group of "young ones" that are our profession's future, as a profession and as an association, in my opinion." says Bonnie Svrcek, ICMA Past President and Lynchburg Deputy City Manager
Who Joined Yesterday?
Town of Hillsborough (NC) – Organizational Member
Amanda Lamb, Oregon Secretary of State
Bonnie Svrcek, City of Lynchburg (VA) and Past ICMA President
Carol Krager, City of Tigard
Greer Gaston, City of Tigard
Jenn Nelson, City of Newberg
Jessica Pelz, City of Newberg
Kenny Asher, City of Tigard, @KennyAsher 
Maya Benham, City of Newberg
Megan Messmer, City of Florence
Justin Cutler, Sunset Empire Parks and Recreation District, @cutlerparks
Sean Farrelly, City of Tigard, @SeanPFarrelly
Ryan Howard, City of Newberg, City Councilor
Transaction Wire
Rawlings-Blake picks former Nebraska fire chief to lead Baltimore's department
Fired Atlantic Beach city manager seeks Orange Park job
Oshawa city manager reflects on four decades of service
In search for city manager, Dallas council working toward short list
Township to Begin Search for New Manager After Arch Liston Named Atlantic City Business Administrator
Where government failed in 2013
High 5
For de Blasio, So Many Jobs to Fill, So Little Time – Mayor-elect Bill de Blasio is on track for the slowest creation of a New York City government in a generation.
Zappos is going holacratic: no job titles, no managers, no hierarchy – During the 4-hour meeting, Hsieh talked about how Zappos' traditional organizational structure is being replaced with Holacracy, a radical "self-governing" operating system where there are no job titles and no managers.
How Do You Tell a Whole City to Shush? We're speeding toward the loudest night of the year—New Year's Eve. But for some city folk, the decibel levels on Dec. 31 may not sound all that different from the volume on, say, Jan. 4. And that, says a growing group of noise control advocates, is a problem.
How will driverless cars affect our cities? Google is the most conspicuous developer of autonomous vehicles, but it is hardly alone in pursuing this venture. Most automakers are competing to introduce their own driverless cars to the public, and are doing so piecemeal, system by system.
The Secret Second Lives of Pizza Huts – Mike Neilson hunts former iterations of the iconic restaurant.

50 Nifty
Virginia one of six states picked for drone testing – Each test site will have its own specialty, and will be open to anybody — including the likes of Amazon.
At the Airport, Bots vs. Terrorists – Authorities are starting to use machines in lieu of people to verify the identities of fliers by scanning their faces, irises or fingerprints.
Police Chief, Flinching, Looks Back With Head High – By most measures, Raymond W. Kelly's 14 years as New York City's police chief were a success, including a steep drop in homicides, even if his flaws complicate his legacy.
Expiring tax credit sets off a scramble in Hollywood – The tax breaks help some movies get made. They also benefit financial planners who turn them into windfalls for wealthy investors.
Electeds
Where Can You Go in Your City to Take a Break From Being Mayor? Getting away from the job when you're always on the job.
How Obama can kick off the minimum-wage push – There's one way Obama can show he takes the issue seriously: by issuing an executive order.
Hillary Clinton had the worst year – She has a portfolio devoid of a soaring triumph or a diplomatic doctrine.
Management experts knock Obama – After the HealthCare.gov debacle first exploded three months ago, President Barack Obama pleaded for people to cut him a little slack: "I wanted to go in and fix it myself, but I don't write code."
Senate Discord Drains Power of Finance Panel Chief – As a spirit of bipartisanship has ebbed, so has the power of the chairmanship of the Senate Finance Committee, which long played a vital role in the chamber.
Mayor-elect forgoes inaugural ball, asks instead for donations to renovate city hall – Instead of holding the traditional inaugural ball, Harrisburg, Pa., Mayor-elect Eric Papenfuse (D) will work with supporters to rehabilitate government facilities in his financially struggling city.
 

Social Media
ELGL: Facebook, Google+, LinkedIn, Pinterest, and Twitter
Social Media as a Megaphone to Pressure the Food Industry – Parents and advocacy groups are tapping the power of the web to force food companies to reconsider what they put in their products.
Just How Thin And Light Could The iPhone Air Be? The Apple Fantasy Prototyping League (AFPL!) is out in full force for the iPhone 6—make that the iPhone Air. Along with a Samsung-style 5-inch screen, many design concepts have been focusing on extreme thinness as an important selling point of the next iPhone.
Social media is not a zero-sum game and Facebook isn't going anywhere so get used to it – This has been a particularly rich year for internet hoaxes, but no less rich for the hoax's less malicious but equally damaging cousin: the inaccurate report that goes viral on social media before the accurate version has a chance to catch up.
The Unconnected Need Not Apply – On average, only 4 percent of employees have referred more than one job candidate via their social networks. What can your company do to encourage more meaningful social recruiting?
The 2013 Twitter Glossary: Tabs, Hatereads, Doge, and More – We're constantly coining new terms to describe how we tweet, how we read, and how we navigate our respective corners of the Internet. 
Career Center
Job Postings: 12.30.13 Jobs, Jobs, Jobs (Y'all vs. You Guys Remix)
 Good Leaders Fire People – You can't be a good leader unless you learn to fire people. I call it "managing out." Sometimes you make a hiring mistake. Sometimes the organization outgrows the ability of a person. 
6 Ways to Rock the Overqualified Job Interview Question – Are you often perplexed by the situation where you are being asked back for a job interview, sometimes the second or third interview, and manager asks, "Aren't you overqualified for this job?"
Portlandia
PDC exceeds minority contracting goal for 2012-13 – PDC's proactive work focuses on increasing economic opportunity and income for all Portland residents and particularly for historically disadvantaged Portlanders.
Oregon homeowners still wrongly charged flood insurance, FEMA challenges on the rise – Months after Carol Justice was wrongly told her home needs flood insurance, the Cornelius resident is still paying up – even though a surveyor has since determined her house is not in the flood zone.
Cascadia
DuPont Police employ barriers to protect public from crime, accident scenes – After hearing public concern, the DuPont Police Department has a new low-tech way to protect the community from distracting and disturbing crime scenes.
 SeaTac Airport wage experiment may be over before it even begins – Workers had looked forward to a $15 wage, but a court ruling may dash hopes of that raise.
Mayors, other officials urge Machinists to take Boeing offer – Elected officials spoke in favor of the contract that has divided Machinist union members and leaders, saying future jobs are at stake.
Lane Electric bills rise 5.2 percent – The utility for rural residents is raising rates to cover a Bonneville Power Administration cost increase
More security cameras planned along St. Charles Main Street – Taking the lead from the University City Loop and other areas, St. Charles now has seven security cameras focused on the city's Main Street historic area, with more planned.
Cuyahoga County to test new way to raise money for social services – Continuing his administration's support for innovative but unproven policies, FitzGerald has announced a new program that would attempt to raise millions from donors to expand an existing intervention program aimed at keeping children from homeless families out of the foster care system.
Detroit area's year in review: Down but not out in 2013 – It was a year of the state takeover and financial collapse of Michigan's largest city, history in the making at General Motors Co., and a disgraced former mayor being sent to prison.