ELGL Holiday Hour Tonight
Rumors continue to swirl that Santa (a.k.a Jordan Wheeler) will make an appearance.
5:30 p.m. to 9 p.m.
Lucky Labrador Public House (2nd floor)
7675 SW Capitol Highway
Portland, OR
ELGL Survey
Oregon Secretary of State Kate Brown Visits ELGL Next Week
Spots remain for luncheon. To RSVP or send questions for Sec. Brown, contact kmollusky@westlinnoregon.gov
In the Headlines
Surprised by a proposal to boost density in growth areas, mayors meet to talk about Metro policy, growth and development
Value of Jobs – A check-up on the Portland Region's Economic Health – Key Facts
Job Openings
Assistant to the County Manager, Sedgwick County, Kansas
Assistant City Manager, Norfolk, Virgina
State of Oregon – Director of Economic Analysis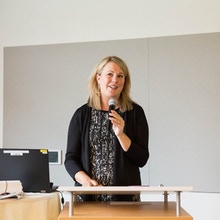 I'm the co-founder and executive director of ELGL. I love my job. Other things I love: local government, my family, my dog Michael Jordan, sandwiches, naps, books, and skee-ball.