ELGL Knope of the Week
The new weekly award goes to the ELGL member who has done the most in the past week to promote the ELGL mission. Nominations can be sent to oregonelgl@gmail.com.
Jordan Wheeler, LO assistant to the city manager, is the runaway winner for his outstanding work in organizing the 1st Annual ELGL Holiday Happy Hour. More than 30 members attended including staff from Lake Oswego, West Linn, Tualatin, Tigard, Metro, Sherwood, Beery Elsner, and TriMet and graduate students from Willamette and PSU.
ELGL Survey
ELGL Tidbits
The Kate Brown lunch is at capacity. PayPal requests have been sent to everyone who RSVP'd. Please submit payment by Monday. Contact kmollusky@westlinnoregon.gov if you want to put on the wait list for the event.
Everyone who attended last night's Happy Hour, please make sure you have paid the $10 to Jordan Wheeler.
In the Headlines
Equity concerns take center stage as bike share funding moves forward
http://bikeportland.org/2011/12/08/equity-concerns-raised-as-metro-approves-bike-share-funding-63345
Tacoma's three-day interview process for city manager begin
http://www.thenewstribune.com/2011/12/08/1938334/tacomas-three-day-interview-process.html?storylink=twt
Job Openings
WASTE REDUCTION PROGRAM COORDINATOR – Mayor's Office, City of Beaverton
http://apps.beavertonoregon.gov/Jobs/docsjobs/WASTE%20REDUCTION%20PROGRAM%20COORDINATOR.pdf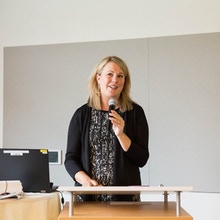 I'm the co-founder and executive director of ELGL. I love my job. Other things I love: local government, my family, my dog Michael Jordan, sandwiches, naps, books, and skee-ball.