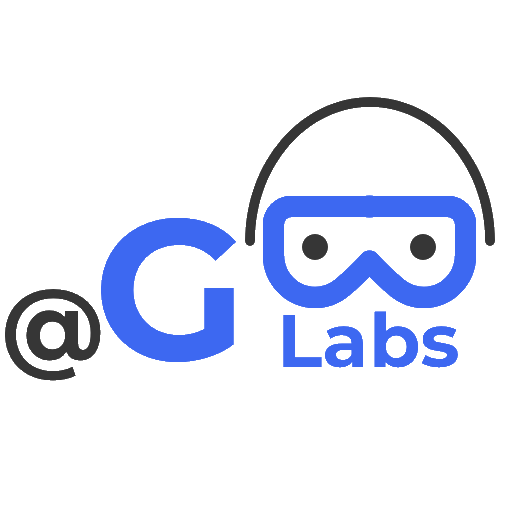 It's #ELGLHaverford time! We're pleased to recognize the top 25 local government companies as nominated by ELGL members. Learn more about the Haverford Award, and then check out our website every day this week to learn about five new companies added to the 2020 Haverford Award list.
---
Contact information:
Company information:
Industry sector(s): Community Development

Minority/Woman Owned Business: No

Shared content/expertise with ELGL: Yes

https://elglengagementcorner.org/crisis-management-2020-cohort/brainstormers/final-blog-posts/ideas/10691

https://elglengagementcorner.org/crisis-management-2020-cohort/brainstormers/final-blog-posts/ideas/10641

Participated in ELGL events/activities: Yes

https://elgl.org/meet-the-2020-crisis-management-cohort/ (Joe Grochmal, Meryl Phair, Georges Pichard)

https://elgl.org/meet-the-2020-equity-ambassadors-cohort/ (Joe Grochmal)

https://elgl.org/best-elected-official-celebrity-promotion-mask-cityhallselfies/



Nomination information:
Describe your work and interactions with the nominee – how have you worked with them, on what projects, and in what capacity?
When Joe Grochmal first approached me about launching a new research and marketing branch of the town that he coined @GBLabs in May of this year, I immediately knew that it was something that was needed. "Why?" you may ask.  Well, I had worked with Joe over the past eight months, as he assisted my office with projects remotely, and knew that he had a keen eye for detail and a deep love for our community.  While the idea of starting a new group in our government may have deterred some, I had faith in his abilities and gave him the chance to prove what he had to offer.  In retrospect, this decision was not a gamble as many may have thought, but rather an investment in our community's health.  Over the past three months, Joe and his team have taken charge, launching a community poetry project, a community renga, a COVID-safety initiative (satisfying a prominent community business owner), two transportation initiatives, developing town subcommittees to increase equality and protections for minority communities, and a major charity initiative, which saw Joe run every mile of road in town to raise money for the county NAACP branch and VIM Berkshires, a local healthcare provider.  Additionally, the Lab met an immediate need by providing young people with an engaging, meaningful, and important opportunity to work for the Lab and their community during the confusing and chaotic summer of COVID. I directly oversaw their first two initiatives, and after that, I had so much faith in the group that I granted them autonomy.  Even with this freedom, they continued to deliver.  With Joe now working remotely in Anchorage, AK, the team continues to provide timely, relevant, and well thought out ideas to our government.  Three things in life are constant: death, taxes, and @GBLabs delivering.  I cannot wait to see what they come up with next!  
What was the product/outcome of your relationship with the company?
While I understand this question's intent, I believe that it fails to describe what the Lab delivers adequately.  You can boil @GBLabs' work down to projects, but in doing so, you boil away the nutritional value that feeds our community.  For you see, the Lab is about more than a "product"; it is about peace of mind.  It is about peace of mind for our community members, who can now approach us with a new idea or project and can come away knowing that we can handle it.  It is about peace of mind for my staff, who know that they have a dependable and talented in-house group ready to assist at a moment's notice.  It is even about peace of mind for Joe and his staff, who are eager to prove their skills and themselves as young people.  While their projects have changed, and new people have been added to the Lab team, the principle above remains constant.  It is the bedrock of our relationship.
What are three words you'd use to describe the company?
Innovative, committed, and precise.
Describe the on-boarding process for your work with the company – either when you personally started working with them, or when your organization did. What could someone else in local government know about starting work with this company? 
As the first town manager working with @GBLabs, I can only speak to my experience working with Joe Grochmal. He is one of the hardest working young people that I have had the privilege of encountering during my time in government. His intellect, humor, insatiable desire to grow, and hard-working disposition have made him a pleasure to know, and I am confident he will find success in however he continues his work with @GBLabs. All of the other fellows have been a pleasure to get to know as well; however, I have only met them this summer. To future local governments, don't hold back. The more you can give to the @GBLabs team, the more they will do, and the more creative they will become. Their efficiency and quality of work are astounding, and they bring their best at every occasion, to every project.



What's the most interesting or fun aspect of your work with the company?
The most exciting aspect of working with @GBLabs is interacting with young, passionate, motivated people. Even at their young ages, they understand precisely what the community needs, and bring the energy and skill necessary to turn their vision into reality.  It has been a delight working with Joe and Tate Coleman, as has getting to know Meryl Phair, Cathy Zhang, and Georges Pichard. Their diverse range of skills, from Journalism, Computer Science, Political Science, and  Medicine, provides the Lab with a varied and comprehensive skill set. I am incredibly proud of their work and look forward to seeing how they develop and grow as an institution.  You never know exactly what they're working on, but you know it will be timely and fascinating!
What is the company's pricing structure? Please be as descriptive as possible.
N/A. @GBLabs was a volunteer program set up by Joe Grochmal.  Looking ahead at next year, we are hoping to retain the Lab with a standard pricing contract, split between our town and our neighbors.  Negotiations are ongoing.

 
How has your relationship with the company evolved or changed over time? How has the company reacted to or addressed any changes that your organization has requested in the scope/focus of your work together?
Over time, I have found myself letting go of the reigns as @GBLabs has proven themselves repeatedly. In the beginning, I met with Joe regularly for updates; however, after seeing how much they could accomplish, I thought it was best to move to the side and serve as a guide when  needed. The Lab has requested my assistance at points, and I have been happy to support however I can. Additionally, I have also received a request for funding next year, and believe that this group is well-worth retaining. Recently @GBLabs moved-out from the town hall to work remotely while Joe is working from Alaska, and the other Fellows return to their academic pursuits. The office space will be saved for their work next year; however, I must admit that I miss dropping by for a Nespresso and good conversation. There were always laughs to be had, and these visits were a nice change of pace from the dense documents and spreadsheet work on the other side of town hall. This was felt by all staff who were able to interact with the Lab.

 
Anything else to add about the company that we haven't already asked you?
The timing of @GBLabs' creation was incredibly fortuitous, as it coincided with the arrival of significant numbers of "COVID refugees" from metropolitan areas such as NYC and Boston.  The Lab served as a portal between local government, businesses, and these transplants, who were eager to establish connections and a new home during such uncertain times.  For example, the Lab gave a voice to a first-time, 92-year-old poet through its Pandemic Poetry Project.  The Lab provided a stay-at-home dad (turned teacher) and his sons with memories that will last a lifetime through The Great 8 outdoor adventure.  The Lab also gave a furloughed employee a chance to contribute his marketing skill set to the mission of local government through The GB Renga Project.  They're adaptable and bring community into government.