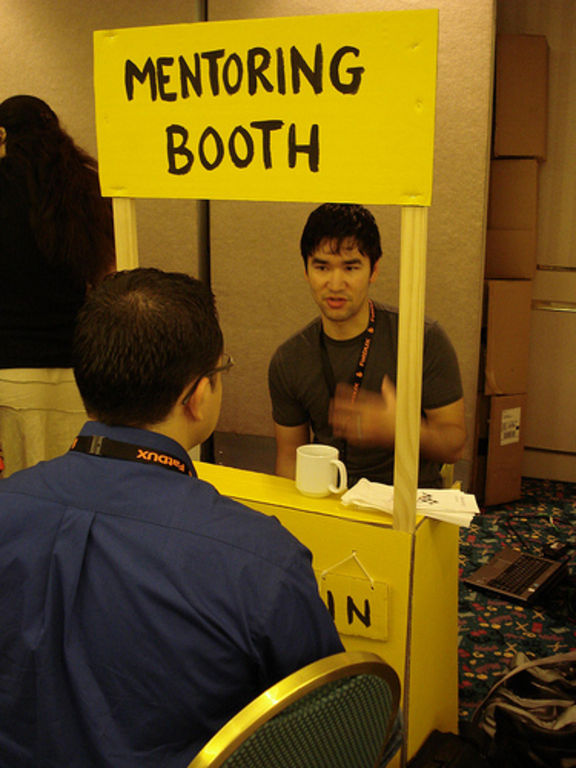 Creating Dynamic Leaders Through Mentorship
By: Ben McCready – Twitter
Over the past month the #13Percent conversation has continued to evolve, adapting and
changing as ELGL members and local government leaders challenge the status quo. As this conversation addressing the lack of diversity amidst local government expands, it's apparent that this issue is far from run of the mill. Meaningful efforts and actions to address #13Percent won't be included in a CIP or resolved by issuing an RFP. Rather it is more likely to involve some awkward conversation that makes your first attempt to ask someone to a middle school dance look well thought out. So just as with the case of "urban chickens" there may never be an ideal time to start the discussion but it is up to us to determine what #13Percent means to our profession, organizations, and communities we serve.
After reading the PM article, participating in the Twittersation, viewing the webinars, and diligently following the blog posts, I can safely say that I don't have the answers. However, when discussing the impact and role I play in addressing #13Percent, I keep returning to "mentorship". One thing that many of us can agree on is that strong mentorship is a good thing for our profession and communities we serve. Mentorship helps us create dynamic leaders and retain top talent in local government, not to mention provide encouragement, give honest but necessary feedback, and push us to take risks.


Mentors make introductions, assure us when we are hesitant to take the next step, and set aspiring leaders up for success. Mentors also introduce aspiring leaders to formal and informal networks of peers, colleagues, and stakeholders. When we look to take the next step in our careers, networks open up the doors that allow us to compete. These valuable introductions to peers and colleagues, help break down barriers and make connections that may never have existed otherwise. In doing so mentors are uniquely positioned to facilitate development of cross-functional multi-disciplinary teams within organizations and a region, uniting aspiring professionals in a mutual objective. The obvious shouldn't go without saying here, but yes mentors may make an effort to be inclusive and demonstrate the business case for diversity. These shared experiences build the foundation of a network that many will rely upon throughout their career.


So if I may ask, who do you mentor or who is your mentor? Do they look like you? Did they attend the same graduate program? Or grow up in the same area? While these are by no means strikes against existing bonds, the answers to these questions merit further reflection. I'd encourage aspiring and accomplished leaders alike to establish a mentorship with someone of the opposite gender.
By making the effort to connect and ask for meaningful input from others, we change the paradigm and create a different set of expectations. Establishing a mentorship with someone of the opposite gender provides a unique opportunity to do more than empathize. As Heidi Voorhees reminded us in her recent webinar, we don't like to admit but we all have biases and despite our best efforts to remain completely objective we do not control how others will perceive our actions and words. Establishing a mentorship with someone of the opposite gender allows us to go beyond assumptions based on anecdotal observation to address the real barriers and challenges faced by others. Mentorship reminds us that we must be mindful of how our actions and words translate into organizational culture.


If anything is apparent, it's that nobody is going to fix this for us or give us the answer. This is a big problem that goes far beyond you or I as individuals, yet it is one which we collectively bear responsibility. Progress won't rain down from above- it will be a grassroots effort whereby we acknowledge our shared interest in removing the obstacles to local government leadership being more diverse.
#13Percent is not the answer to the problem, the answer has to come from "us". We all have a relevant perspective to add to the dialogue and I encourage you to share, post, tweet, and most importantly engage those around you through meaningful efforts to address #13Percent in your organization and community. This is a challenge and we are in it together – men, women, communities, and organizations. So assuming we can find a way to overcome our reluctance to discuss diversity in the workplace, we can follow the advice of John McCarter and get off the sidelines to participate in this conversation.