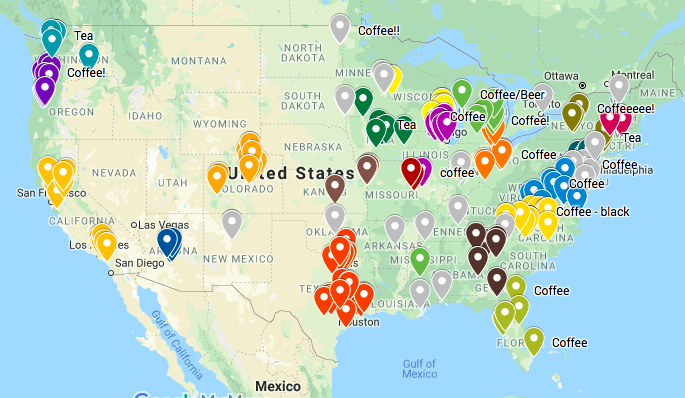 We're busy making matches for the 2019 #ELGLMugs matches, but wanted to share a map of the responses plus some recognition for the states with the highest participation. High five to:
Texas – 24 mugs
North Carolina – 19 mugs
Colorado – 17 mugs
Oregon – 16 mugs
California – 15 mugs
Participants can expect to receive their matches via email and text message the week of December 2. Reminders about participation:
Mail your mug as soon as possible so it arrives by December 31.
If you are no longer able to participate, please let ELGL know ASAP so we can rematch.
You can mail a mug from your organization, or any mug you like. The only rule of #ELGLMugs is that there are no rules.
Please keep your #ELGLMugs match contact information private. You can recognize them on social media, but keep their address, email, phone number private.