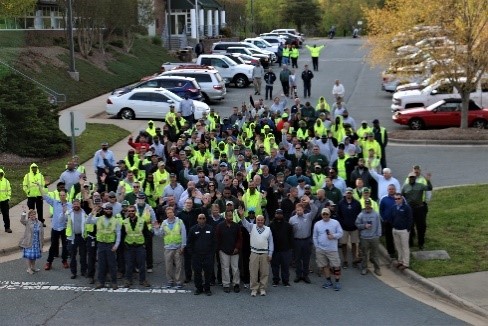 This guest blog is brought to you by one of our finalists for the 2019 Meagle Award, The Town of Cary, North Carolina! The Meagle Award recognizes the best places to work in local government.
---
At the Town of Cary, employees are our most important resource. One way we invest in our employees is through the Town's health and wellness program, C-PHIT, Cary's Personal Health Improvement Together Program.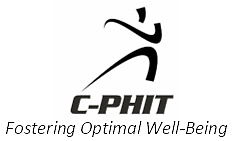 Built upon the mission to provide a comprehensive portfolio of resources and opportunities, while simultaneously an environment that supports, inspires and empowers employees to take responsibility for their personal health and overall well-being, C-PHIT allows us to invest in our employees and has allowed our employees to support one another and creatively implement wellness initiatives at work and home. It encourages everyone to take care of themselves and one another! 
Over the last 12 years, we have used aggregate medical and behavioral data to develop educational campaigns and programmatic initiatives that focus on targeted areas, such as physical exercise, nutrition, weight management, blood pressure, cholesterol, tobacco usage, stress management, healthy sleep patterns and more. 
We are proud to say that some of our key accomplishments are the development, launch and branding of the sustainable wellness program; the established culture of wellness which includes executive and leadership support and the established Outcome-Based Reward Program which includes a reduced health insurance premium when specific health metrics are met in addition to an FSA contribution for participation. 
We have also taken the time to listen to our employees and to act on their feedback – we implemented initiatives such as water bottle filling stations at Town facilities; a Functional Movement Screening program; a Town-wide Sit-to-Stand program; challenges such as a Weight-Loss Challenge, Choose to Lose Challenge and Self-Care Series; on-site health coaching, nutritional counseling and cooking demonstrations; a menu of tools and services for mental and emotional well-being and various campaigns to increase awareness of health conditions. 
Key data reveals that our investments have been successful!
96% of employees complete the health screening and 95% complete the online assessment. This means our incentive is attractive and we have holistic aggregate data to strategically use when designing our future programs. 

There has been more than a 20% positive shift in the healthy/ideal range for total cholesterol  and nearly a 4% shift in the healthy/ideal range for waist circumference over two years, which means employees are focusing on their health and taking steps to improving their well-being.

A cohort of the same 783 employees have seen improvements in their biometric values, which is notable since the population is aging but our population health metrics are improving or staying the same.  

Over the course of 10 weeks, 20% of the population participated in the Weight Loss Challenge and lost over 700 pounds and 453 inches from their waist. 
Without a doubt, we are going to keep doing what we are doing and we are going do more. We will implement additional opportunities such as on-site chair massages, wearable programming, healthy vending, art therapy and more. Stay tuned for our continued expansions. We will continue to support our employees in their initiatives such as on-site meditation, mid-day exercise breaks, establishing recreational teams and enhancing our emotional support. We are committed to investing in our employees so that they can be their best selves and take care of one another!