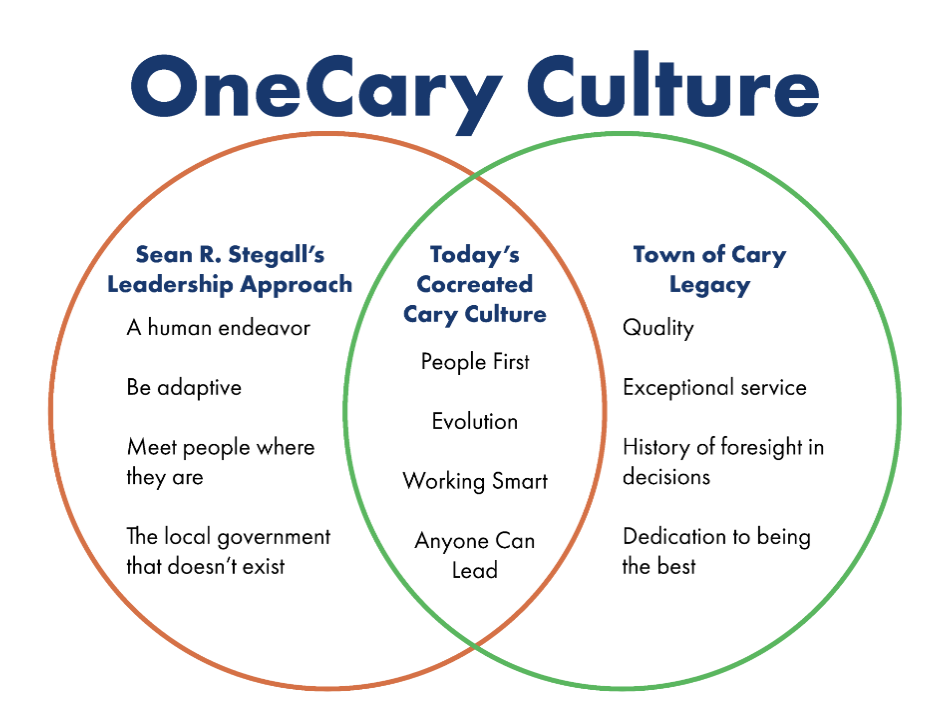 By Sean R. Stegall – Cary, N.C. Town Manager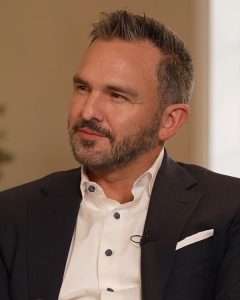 A little over six years ago, Cary's Mayor and Council gave me the opportunity of a lifetime – to serve as Cary Town Manager. The last six years have been marked by significant change, not only for our organization but also for the world around us.
Our staff has shown tremendous resolve and adaptability throughout, provided extraordinary services to our community, and inspired my work every single day.
It is my duty, along with the Town Council and Directors, to ensure our colleagues have the resources, culture, and commitment from leadership to succeed in our collective aspiration to be the model workplace in our industry. With the granting of the ELGL award, we now have evidence that we are well on our way.
ELGL's extraordinary recognition was made possible because of our employees' willingness to tell us what they want and need, what is working and what needs to change, and what matters most – even if it is a small thing. It has happened because they speak up. After all, each shares in the responsibilities of becoming the best, because we have learned to listen to each other.
On a daily basis, we treat each other with dignity and respect. And regardless of differences, voices are heard, perspectives welcomed, and contributions valued. We are an organization fueled by service beyond self, and performance borne from a community designed from its inception to be excellent. Respect and decency are the foundations of our daily interactions with one another. We embrace that everyone's opinion will be considered and respected, no matter how different.
If one of us doesn't count, none of us counts.
With a culture built from the ground up to keep Cary great – to keep Cary, Cary – we are thriving. We are powerful through empowerment. We must never stop celebrating a culture that recognizes and respects that excellence comes from across the entire organization. Diversity in all forms leads to the best ideas, the implementation of those ideas, and ultimately our responsibility to our citizens and each other.
The standards set by our wonderful community and its dedicated public are what makes us exceptional. Accepting the public service ethic and the mutual desire to serve a community that offers so much is the last manifestation of absolute excellence.
Moving forward, we have the continuing responsibility to take stock of where we are and where we want to be, asking ourselves how we can best promote positive change. A few years ago, we conducted an in-depth analysis of our talent strategy to determine the best way to attract, develop, and retain a diverse staff and promote an inclusive work environment. Our ability to provide our citizens with innovative and effective service and solutions rests squarely on our employees' skills and available resources.
What will the future of work look like in Cary? We will discover this answer together as new technologies and pandemic-driven work models continue to find the appropriate place and balance in our organization.
Much is starting to be written about a new concept that resonates with me: the development of an organizational "paradigm" that categorizes jobs as either in-office, hybrid, or virtual, depending on the tasks they do and a person's contributions. As we co-define our paradigm, we must never lose sight that our culture was built together. For us, by us. We must hold one human behavior to be unparalleled: working together, face to face.
While I marvel at our strides in the last several years, Keeping Cary Cary is a relentless effort. The collective talents we use to provide safe drinking water, reliable infrastructure, and protect people and property must also continue to be applied to our organization's ongoing health.
With this in mind, in 2019, we established our Organizational Development (OD) Division. OD helps people thrive in our culture and meet the demands of the future. Closely aligned with Human Resources, OD creates pathways for developing multi-faceted employees by maximizing strengths and tapping into the potential of every person.
Some of this work involves:
Offering fresh eyes to improving processes and systems
Identifying gaps and connecting dots across the organization
Sharing stories of our cultural evolution to learn from one another's work, experiences and experiments
Without question, our collective embrace of the Adaptive Leadership framework (Heifetz & Linsky) has enabled us to design effective teams led by individuals – not hierarchical structures – to promote meaningful and lasting change. As we are presented with future challenges, we must continue to face them together. We must also continue to reject hierarchical forms of transactional leadership that view employees as commodities instead of treasured assets.
‍Cary's journey will evolve and grow each year as we continue our relentless march toward becoming the undisputed best employer in the country, and in becoming "the local government that doesn't exist."
I sincerely thank our Council and staff for their continued focus and dedication to our citizens and each other. I am proud of the tremendous progress we've made together.
We invite you to learn more about Cary's quest by reading testimonials, examining case studies, and watching video clips at the online home of our curated content for those outside our organization. And please don't hesitate to call on us if we can help you on your organization's journey.
++++++
Check out the announcement post for all three of the 2022 Best Places to Work in Local Government, and stay tuned for guest posts from our other winners! Congratulations, Cary!