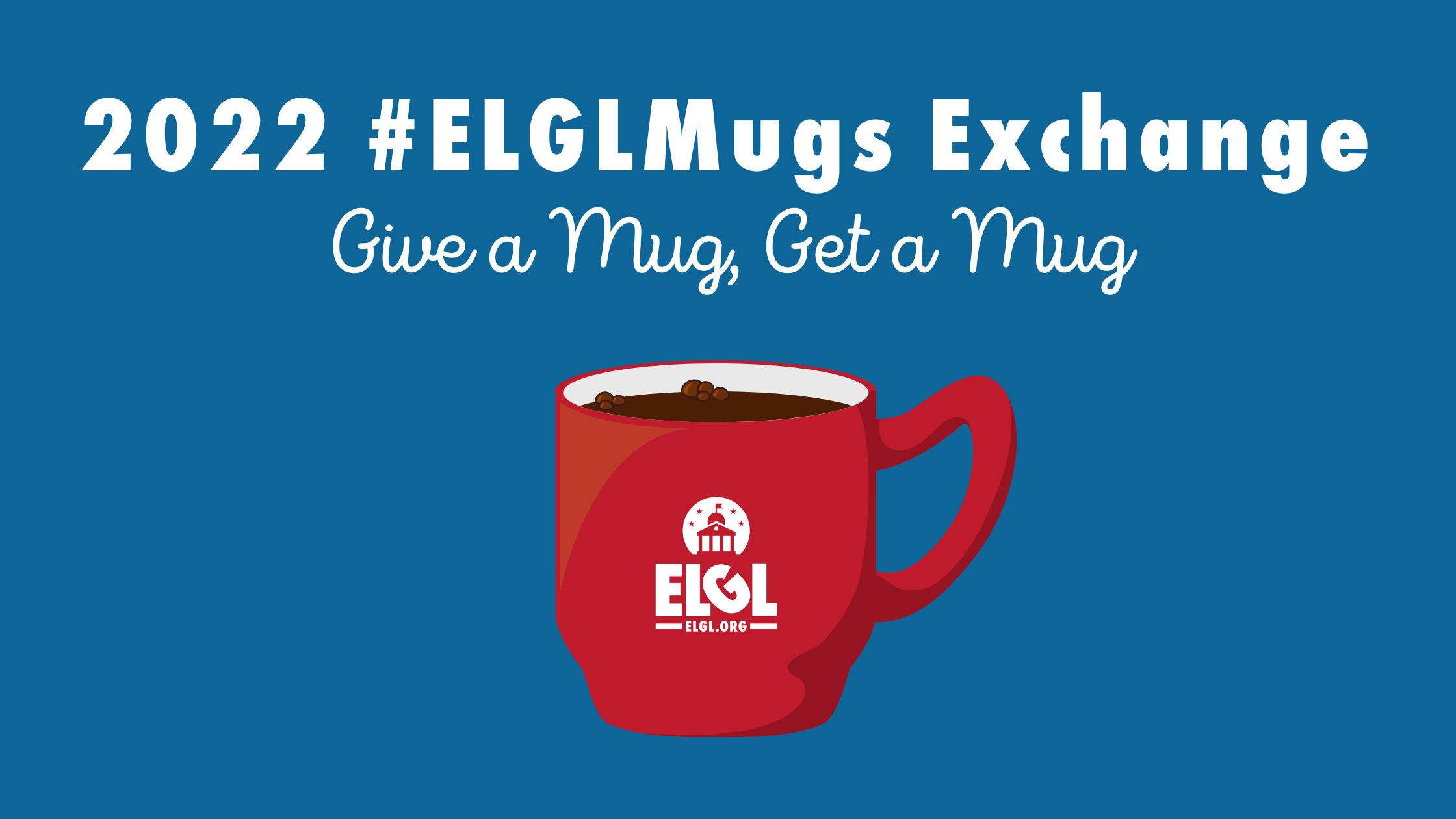 Give a mug, get a mug – it's time for everyone's favorite local government connector event! Sign up to participate in the #ELGLMugs program.
Submit by November 30, 2021. You'll receive the name and address of your match on December 1, 2021. Please mail a mug to your match in the month of December. This program is open to any ELGL member. Please make sure that if you sign up, you will definitely send a mug to your match.
Sign up for #ELGLMugs and/or Birthday & Books below!
#ELGLMugs is sponsored by our friends at PublicInput.

---