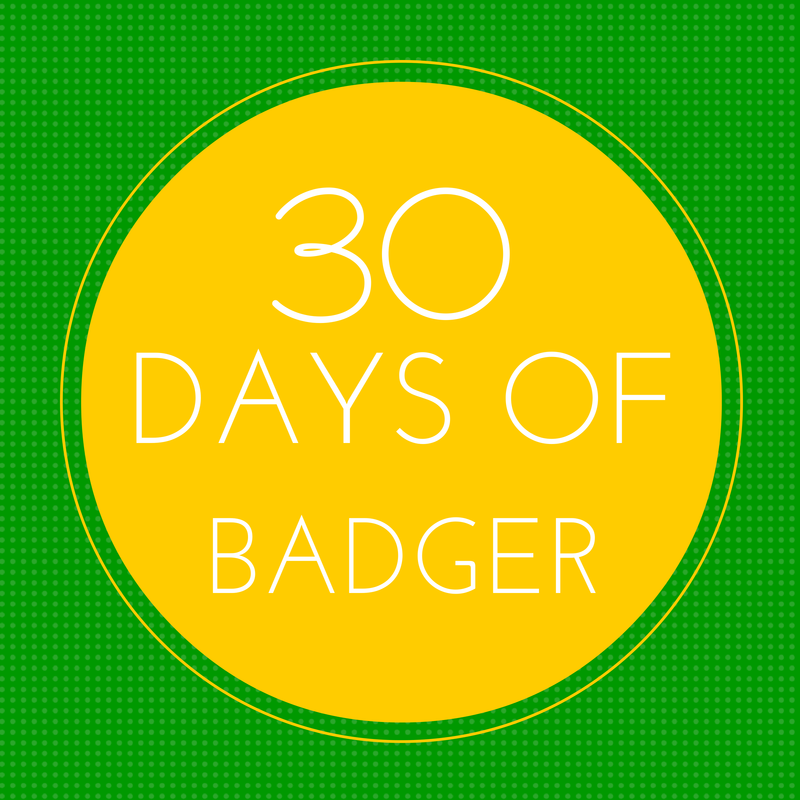 Although they sound like an innovative, fun group of policy makers, The Pac-Man Administration is actually just the name of my "prestigious" pub-trivia team. It has been a while since we have been on the scene at a Synth-Bio trivia night and we may be due for a Jordan-like comeback soon. As long as the questions avoid science, classic literature, opera, or ballet I'm able avoid the all too familiar expression of our former Commander-in-Chief seen below.
I was the go-to for sports and political questions. I remember one question in particular – "What US city is often regarded for having the most unpredictable traffic?" At first, my mind went straight to Los Angeles, but then after considering motorcades and unpredictable safety concerns I had a strong hunch that the answer was Washington D.C.  Score one for the Pac-Man Admins!
Want an idea of just how bad traffic is in the District of Columbia? Take a few minutes to read the second Emily Badger article in this "30 Days of Badger" series, Slugging — The People's Transit.
Pretty amazing. Out of the reality of horrible traffic, people there have created their own transit system based on a desire to shave 20-30 minutes off their commute time. As many as 10,000 people a day use this unique method of transportation and it is all done without government or corporate involvement. Yet despite this informal structure they have still managed to make it work off only a set small set of guidelines. Badger writes:
The rules are intricate, if unenforceable: Passengers don't speak unless spoken to; no talk of religion, politics or sex; no cell phones, no money offered, no smoking; no asking to change the radio station or to adjust the thermostat; and never, ever leave a female slug waiting in line alone. Also frowned upon is something called "body snatching" — cruising a parking lot for passengers to avoid waiting in the orderly first-come, first-served car queue.
I've ridden my bus for over a year now and I know a lot of the regulars who ride every day. At this point I would be comfortable researching the idea of ride-sharing with a few people if the cost and convenience was of greater value to me than that of taking the bus. I don't know about the idea of riding with a different stranger every day though… there are just too many plot lines writers from any fiction genre could craft off of a slugging encounter (off the top of my head I'm thinking aliens, but the "body snatching" reference may have stuck with me).
The crucial piece that doesn't quite transfer to the Portland area is our lack of HOV lanes. We have one freeway, with one HOV lane, in only one direction. This type of system would never take off in Portland, at least not for the same core reason of saving time. In the Portland metropolitan area it would be more about sustainability and money saving. There are plenty of alternatives to slogging up and down I-5, feeling trapped on the Banfield, and getting road rage in Washington County. Here are a few resources to help you lessen traffic, save money, and become more eco-friendly here in the Portland metropolitan area.
DriveLessSaveMore.com has some useful how-to tips, videos, and tools for alternative travel options. Their Drive Less Connect page is an easy-to-use online ride-matching tool that matches you with people going your way for work and play. One cool feature I use quite often is the trip tracker that allows you to plug in your miles and methods of travel, then calculates your overall savings from having not driven alone. Below is a screen shot of my last 12 months of savings just from taking the bus to work.
Below are the savings from the Drive Less Connect users all throughout Portland in the last 12 months.
Here is some information directly from the Portland Bureau of Transportation on the options in our area for Car-Sharing:
There are some folks in our area who rarely, if ever, have the need to drive their vehicles. For those types of infrequent drivers, there is an insurance provider called MetroMile that is aimed at people who drive 10,000 miles or less a year. For a detailed article on MetroMile read Joseph Rose's Oregonian article about this innovative option.
Portland Bike Share and taxi-alternative, Uber, are due to come up in #30DaysOfBadger very soon so I don't want to get into them too much. Just note that these are two potentially huge changes to transportation in PDX.
What are your favorite transportation alternatives? Let's keep the conversation going below or find me on Twitter: @joshg22.