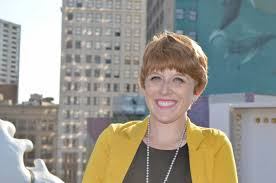 Know before you go… Meet other #ELGL18 attendees before you head to Golden, Colorado. Continue the conversation in the #ELGL18 Facebook Group. 
---
Aly Van Dyke

City of Austin, Texas – Marketing Consultant
Connect: LinkedIn & Twitter
---
My favorite adventure in life was….
You mean other than #ELGL17? Making the switch from journalism to public relations. Every day is a new adventure in local government.
The most important decision that I've made in life was…
Adopting my two beautiful boys (dogs. They're dogs.)
If I was booking the guests for the GovLove podcast, I would book…
Austin's new City Manager Spencer Cronk, or the crew from Pod Save America. They talk a lot about the federal government, but everyone knows change starts local!
If I couldn't work in my current position, I would…
Open a boutique marketing firm solely dedicated to developing weird ideas for promotion and community engagement.
I made the choice to attend #ELGL18 because….
Last year's ELGL conference introduced me to the wacky, wicked-smart local government family I didn't know was missing from my life – and I didn't want to miss the reunion. Also, the schedule looks dope. As usual.
The book on your bookshelf that you intend to read but haven't is…
One Nation Under God: How Corporate America Invented Christian America
I'll know that I made the right choice to attend #ELGL18 if…
I leave with some exciting things to try back home, and new friends to share in the struggles and rewards that come with working in local government. Plus, some poohat selfies.
If I was writing the questions for the feature, I would have asked…
Who would win, 1 horse-sized duck or 100 duck-sized horses? Can we please put this question to bed?
It's the horses. ONE duck, even horse-sized, cannot win against 400 hooves, to matter how small. End of discussion.
---
#ELGL18
Additional Learning Opportunities at #ELGL18
A Taste of #ELGL18 with Emily Edmonds 
A Taste of #ELGL18 with Enessa Janes, City of Arvada, Colorado
A Taste of #ELGL18 with Justin Cutler, City of Westminister, CO
A Taste of #ELGL18 with Jessica Prosser, City of Arvada, Colorado