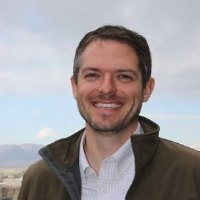 Know before you go… Meet other #ELGL18 attendees before you head to Golden, Colorado. Continue the conversation in the #ELGL18 Facebook Group. 
---
Justin Cutler

City of Westminister, Colorado – Recreation Services Manager
Connect: LinkedIn and Twitter
---
My favorite adventure in life was….
Solo vacation through Nevada, Utah, and Washington, exploring hidden trails, the Virgin River, and climbing Mt. Rainer.
The most important decision that I've made in life was…
Marrying my wife Anne.  The opportunity to love and to be loved is amazing.
If I was booking the guests for the GovLove podcast, I would book…
Erik Kvarsten – City Manager – Gresham, Oregon
If I couldn't work in my current position, I would…
I would own my own business that would provide an exceptional work environment focused on developing employees in to exceptional people through work.
I made the choice to attend #ELGL18 because….
Connect with colleagues across the country and learn from other innovators in local government.
I'll know that I made the right choice to attend #ELGL18 if…
A new idea is sparked through conversation or a session I attend.
If I was writing the questions for the feature, I would have asked…
What will you commit to in order to help make #ELGL18 a success?  My answer would be to meet someone new and take a chance on attending a session that I know nothing about.
---
#ELGL18
Additional Learning Opportunities at #ELGL18
A Taste of #ELGL18 with Emily Edmonds 
A Taste of #ELGL18 with Enessa Janes, City of Arvada, Colorado