This guest blog is by ELGL member Kelly Houghteling, Assistant Town Administrator, Town of Wellington, Colorado.
---
Congratulations, you landed your dream internship! For many traditional students, an internship may be your first time working in a formal office setting. Don't let this intimidate you, an internship is your chance to apply classroom knowledge and gain real world experience.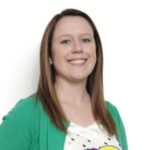 Here are a few tips for your first day.
Attitude is everything. Treat everyone you meet with kindness, have a positive outlook, and don't take yourself too seriously.

Every job has value, even the smallest task is furthering the mission of the organization. (Think of the story of JFK visiting NASA).
Always come prepared. Bring a notepad and pen to every meeting and find a way to contribute and add value.
Learn how to write an executive memo. (Not APA format).  Look at council packets for examples and pick up a copy of this book.
Participate in ride-alongs. Spend the day with an officer, ride in the snow plow, or even get your hands dirty with the parks crew.
Build Relationships. Get to know people inside your organization and surrounding communities. You can't make friends when you need them.
Immerse yourself in local government by attending conferences and joining organizations like ELGL, ICMA, LGHN, NACA, NFBPA, WLG, League of Women in Government, and your state association.
Find a coach or mentor. Gaining a fresh perspective is beneficial at any point in your career.
Take time for self-care. Find a hobby(ies), enjoy the outdoors, and read lots of books.
Exit with grace. Be sure to finish out your last few weeks strong and send thank you notes to people who helped guide you through your internship.
---
Anything you'd add to this list? Share in the comments (below)!