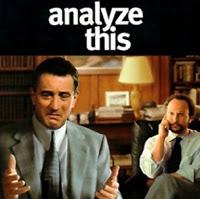 "Get the habit of analysis – analysis will in time enable synthesis to become your habit of mind." – Frank Lloyd Wright
ELGL and Center for Priority Based Budgeting (CPBB) are proud to announce a new column and webinar series, "I Want to be Your Analyst." This series, consisting of a monthly blog and webinar, is intended to provide case studies, introductions to unique analytic tools, and expertise into the hands of all local government leaders.
The series will pair proven CPBB concepts and tools with one of our partner local government communities who are actively implementing (or have implemented) our innovative trends. This will provide key insights into how communities actually utilize these tools.
Want to learn about fleet management best practices? Yep got you covered. How about how communities are actively implementing PBB… check. Care to dive deep into utility rate analysis? Ok, we'll throw that in too!
The inspiration for creating CPBB began when Jon Johnson and Chris Fabian were analysts with Jefferson County, Colorado. Due to a lack of available analytics tools, they began developing their own to improve efficiencies across the County. Instead of hiring teams of consultants to analyze data and services, Chris and Jon had to invent methods and tools that previously didn't exist. And now these tools will be shared with the ELGL community through "I want to be your analyst."
Next Steps

In this column, local government professionals will gain an introduction and key insights into  cutting-edge online tools. We'll be launching our first article and webinar in September. The full topic schedule is listed below (co-presenters will be be announced soon):
Introduction – September 2015
Why the tools
Does size/region/politics matter (scalability)
Making the case to elected officials
Challenges to implementation
Your Fiscal Command Center – October 2015 to February 2016
Fiscal Health
Program Inventory
Program Costing
Priority Based Budgeting
Living the Dream: Your Fiscal Command Center
PBB Post-Implementation (Next Steps) – 2016
Fleet Optimization – 2016
Utility Rate Analysis – 2016
Time Management, Tracking and Succession Planning – 2016 
With I Want to be Your Analyst, your training schedule for the next ten months is now solidified! Be sure to follow CPBB and ELGL as we roll out this series in September. Be sure to sign up for the webinar's as well as space will be limited.