#ELGL19 is ELGL's annual conference, to be held in Durham, NC on May 16-17, 2019.
Registration for #ELGL19 will open in late 2018.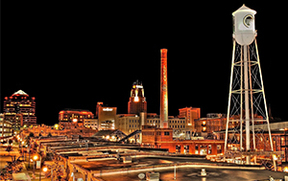 ELGL's annual conferences are two day events, and feature a wide variety of topics and speakers that showcase our commitment to a "big tent" learning opportunity about local government services, as well as tours of the hosting city/region to truly understand the unique local government challenges and opportunities.
The conference location moves around the United States based on expressed interest by our volunteer organizing committees. Prior conference locations include Portland, Oregon; Detroit, Michigan; and Golden, Colorado.