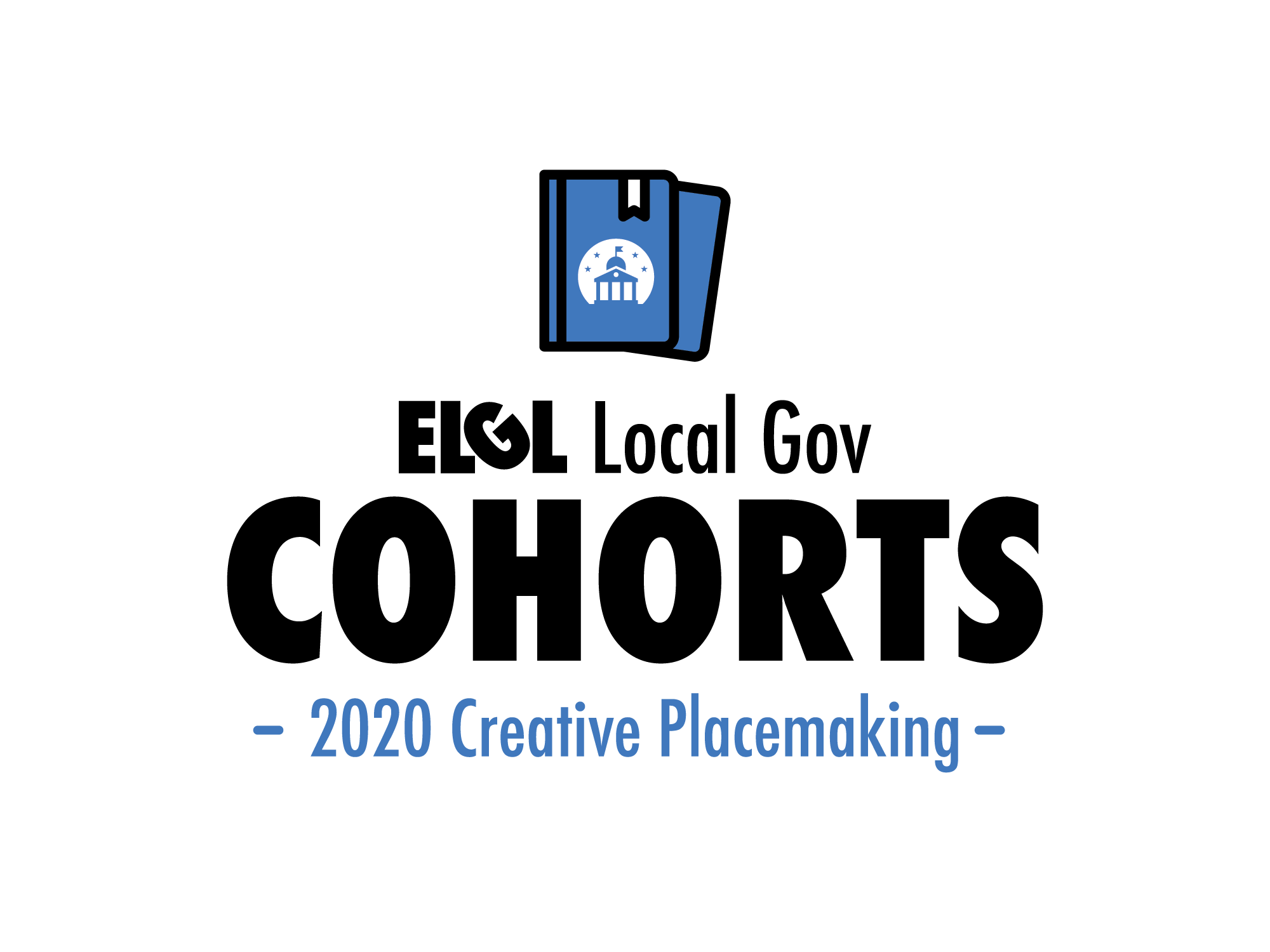 As part of our mission to help our members find joy in public service, ELGL offers high-quality, accessible, affordable learning opportunities in a variety of formats. This month, we're opening applications to our next Deep Dive Cohort, focused on creative placemaking.
This week, ELGL is thrilled to announce that applications are now open for the Creative Placemaking Cohort – a partnership with CivicArts that will bring people from all departments and specialties together to creatively address problems in local government.
This is a six-month learning opportunity designed for busy local government staff who are currently working to develop and implement creative placemaking projects and processes in their communities. The cohorts will comprise up to 4 teams of 8-10 individuals from different communities who will work together to learn from national experts, develop strategies, build project management skills, and identify solutions to the complex challenges that arise in cross-sector work.
Best of all, this cohort is supported by ArtPlace America, and includes significant scholarship funding to reduce barriers for local government professionals to develop these skills.
Read more about the program and apply here.
Who's eligible to participate? 
Local government employees who are interested in creative placemaking opportunities in any department are invited to apply. Applications will require a short 350-word essay identifying a problem or project in your community that they are currently working on, or planning to work on soon, that integrates arts and cultural strategies as part of its development.
How much does it cost? 
With generous funding from ArtPlace America, this year's cohort cost is only $1,000 (with a scholarship of $1,500 from APA). All cohort materials, resources, and trainings are included, as is registration for ELGL20 (October 14-16, 2020 in Portland, OR). Travel to and from the conference are the responsibility of the participating agency. Additional scholarship funds, up to 100% of program costs, are also available.
What do I need to do to get a scholarship? 
Scholarship application details are included in the application form. You'll provide a brief description (250 word maximum) of how the additional scholarship funds would benefit your community and enable your participation. Note that ALL applicants automatically receive the $1,500 scholarship from ArtPlace.
What if I have more questions? 
Contact Emily, our program manager, at [email protected].
About ELGL's Creative Community
ELGL is excited to partner with ArtPlace America and CivicArts to write, explore, share, and learn about creative placemaking and how we use arts and culture to shape our communities! We know that when all local government departments – from public works, to libraries, to budget offices (and everything in between) – use creative approaches, the result is stronger, more inclusive communities.