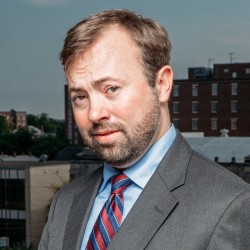 What is an Assistant to the City Manager? In between other duties as assigned, council meetings, and a bewildering assortment of public inquiries, ELGL members identify the essential functions of the position.
 

Background Check
Chris Floore
Assistant to the County Manager – Macon-Bibb County, GA
Chris Floore (LinkedIn & Twitter) serves as
Assistant to the County Manager for the consolidated Macon-Bibb County local government. His path to a career in local government took shape at the University of South Carolina – Columbia where he completed a degree in Broadcast Journalism in 2002. It was during this period he first began to get hands on experience with communications and public relations. Upon graduating Floore began managing the public relations efforts of the Bibb County School District, becoming the Director of Public Relations in 2011. It was in 2012 that Floore entered the world of local government, making the move to the City of Macon, GA.
Building on his experiences with the City of Macon, Floore was a key contributor to a consolidation effort which created the 4th largest community in Georgia. His tact and communication skills were put to good use helping not only join two local governments but create an organization capable of providing great public services. In the newly created organization Floore was selected as Macon-Bibb County's Assistant to the County Manager for Public Affairs. This new role allows him to work with a team, implementing communications strategies that build awareness and support for efforts to improve quality of life. Working in the arena of traditional media, social media, and customer service comes naturally for Floore. The team is currently focused on expanding digital and television content focusing on community improvement and expanding the use of SeeClickFix.
When it comes to communications and local government Floore stands out with experience in crisis communications, speech writing, story telling, and media relations. More big things are ahead for this ELGL supporter, as Floore will complete a Master's of Journalism and Mass Communication from Kent State University in 2015.
Lighting Round
   Your First Job?
My first job was really mowing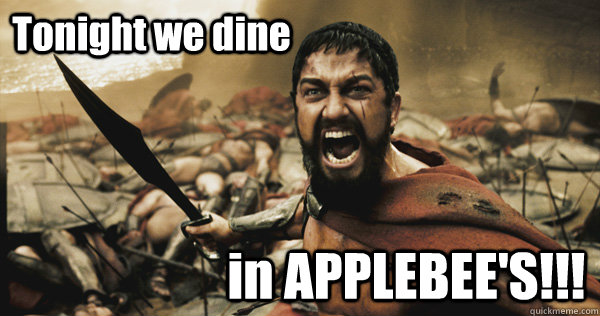 lawns in my neighborhood, but my first employment was bagging groceries and restocking shelves at a nearby Piggly Wiggly. From there I began working at a Boarding Kennel through the end of high school. It wasn't until I started working in college at the School of Music and waiting tables at Applebee's that I got experience working with communication and public relations areas such as event planning and set up, interacting with the public, and customer service.
Last concert you attended?
These questions couldn't have come at a better time because the last concert I attended was tied directly to one of our strategic economic development and downtown revitalization projects. I was able to catch Floco Torres & Friends and Jubee & the Morning After (both local Macon-Bibb acts) perform at a block party celebrating the completion of a multimillion downtown improvement project.
It was a great show with a great turnout. What was great – from my perspective – was that the celebration was put together and spearheaded by local businesses along the street that had been closed for four months. While we kept pedestrian access open throughout the construction, we recognize the hardship on the businesses during this time. To have them be excited about the completion and reopening made it far better and poignant than any ribbon cutting we could have hosted. (Which we did 3 days later, of course.)
Book you are currently reading? 
As I'm currently pursuing my Masters, I'm reading a book on social media and the law, as well as countless lawsuits, legal decisions, and articles about internet privacy. To balance that exciting material (it really is interesting, but it's written by lawyers), I've gone back and begun reading books in the Riftwar Cycle by Raymond E. Feist. Having read The Riftwar Saga in high school, I'm picking up the later series of books set years after the original series and am currently reading the Demonwar Saga.
On my break between classes over Christmas, I plan on reading Jonathan Bernstein's Manager's Guide to Crisis Management.
Favorite restaurant in your community?
This is a real hard question to answer since my wife and I have a favorite for specific occasions, and because of the fact that so many of our restaurants are new or newly relaunched in the past few years as part of the revitalization of our Downtown. From The Rookery to Downtown Grill to Ginger, there is a wide variety of great food from which to choose, so if you're visiting Macon-Bibb, I would just recommend coming Downtown and asking people what they favor that day. You really can't go wrong.
 

The Job
What are three projects you are currently working on?
Consolidation
This is the big, overarching project driving all of our work and efforts right now. On January 1, 2014, the former governments of the City of Macon and Bibb County were dissolved, and a new, consolidated Macon-Bibb County was created. This happened after the voters of our community approved the change in July 2012, and we underwent an 18-month transition process led by elected officials, business leaders, and community representatives. I was fortunate to have the chance to help lead the communication efforts of that process and then in this position with the new government.
Though we had the transition process, we are still in the midst of restructuring departments, reviewing and improving service delivery, and developing better and more sustainable ways to improve our community. It's certainly challenging at all levels, but it is a challenge which our newly hired Department Heads have fully embraced.
An exciting portion of consolidation is the building of a Strategic Plan for the new government. The Office of Public Affairs is working closely with the Office of Strategic Planning on this year-long process, and we just recently presented to the Commission a draft for their final comments and revisions. The process was facilitated by the University of Georgia's Carl Vinson Institute of Government and funded by the John S. and James L. Knight Foundation.
Special Purpose Local Option Sales Tax Program
In 2011, the voters of Macon-Bibb County approved a one-cent Special Purpose Local Option Sales Tax, or SPLOST, to fund large improvements projects in the areas of Public Safety, Infrastructure, Economic Development, Recreation & Cultural Arts, and Debt Retirement.
This will be my third time managing the communication for a SPLOST program, and it is a fast and efficient method to fund much-needed projects, including street and stormwater repair, repairing and upgrading aging facilities, building new facilities, upgrading emergency radio systems, purchasing new vehicles, improvements to our recreation centers, and much more.
From a communication perspective, it is vital to continually promote these projects as they were voted on by the public. It is imperative – especially if we are going to be successful in asking them to approve an extension of the penny tax in a few years – that the public see the projects said were necessary…were completed.
Building a Public Affairs Program
When we consolidated, we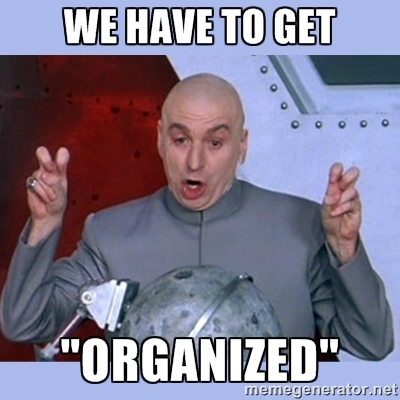 reconstituted the Administrative functions of the city, including new departments and offices that would reflect the focus of our community. One thing that continuously came up in discussions of the former governments, from the community, and from the transition process was the need for stronger and more consistent communication.
To that end, we created the Office of Public Affairs by joining together previously separated aspects of communication existing within the two former governments. We are building an engaging and robust two-way communication program that is aligned with the goals and objectives of the community and Commission.
Working through the above two projects and others identified by the Commission (more than 50, at last county) would not be possible without a dedicated and talented team of communication professionals. The Office of Public Affairs consists of eight people spanning the fields strategic communications, media relations, website management, graphic design, broadcast journalism, television production, event planning, customer service, and social media. We are aligning efforts to effectively deliver information directly to the public through all available means while seeking feedback and gathering information.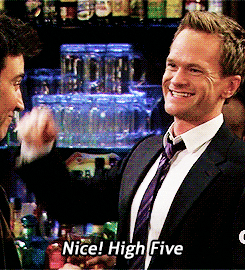 In October, we helped garner 31 days (out of 31) of media coverage, opened 1,340 requests through our online and smartphone application (SeeClickFix), closed 80% of those requests with 97% closing within 10 days, released 5 government and community video features (MaconBibbTV), videotaped for 6 more videos, broadcast Commission Meetings, had more than 140,000 visitors to our two websites, and prepared 10 Mayoral proclamations.
With the tactics and strategies being put in place this first year, we will be able to build a comprehensive Communication Plan next year based on the soon-to-be adopted Macon-Bibb County Strategic Plan. It will serve as the guide in our planning process, helping us to set communication priorities and focus for the following year.
How do you interact with City Departments? 
The different areas of Public Affairs interact in a variety of ways. From the administrative side, I work through our Assistant County Managers, first, and to seek their guidance on who best to contact for issues. From a communications perspective, Public Affairs is provided access directly to Directors in order to develop press releases, help with media coverage, develop feature video stores, resolve issues reported to customer service, and assist with events.
Who do you report to? What is your place on the Org Chart?
I report to the Mayor of Macon-Bibb through our County Manager. It was essential to have communication be placed in senior leadership of the new government in order for it to have a larger organizational view of how departments, organizations, and projects interact, as well as to provide access to the decision makers.
Our Department Heads report to two Assistant County Managers, who report to the County Manager, and there is an Assistant to the County Manager for Budget and Strategic Planning. We broke out Public Affairs and Budget & Strategic Planning since they are areas of focus that span the entire organization and needed to be aligned with and directed by the Mayor and County Manager.
Networking
Aside from a City Manager, who are three professionals or peers you connect with on a regular basis?
Inside our organization, I work most closely with our two Assistant County Managers (one for Infrastructure and one for Operations) and the Assistant to the County Manager for Budget & Strategic Planning. That allows me to better understand projects from different angles, learn more about what the departments are doing to continue with consolidation, and to stay abreast of issues and concerns they may see arising in different areas of the government.
Externally, I stay in regular contact with
the reporters that typically cover Macon-Bibb County and other organizations. It helps maintain a good working relationship where I'm not calling them on random occasions when last-minute newsworthy items arise. Also, having a relationship with them where we can have discussions about media coverage, ways things were written, and ways I can better communicate with them help improve the information we're trying to deliver to the public.
Did you attend any conferences as a student? Do you attend any now?
My degree in college was in Broadcast Journalism, so I did not attend any conferences. Since entering the realm of government communications and public relations, I have been active with the City-County Communications & Marketing Association, Georgia School Public Relations Association, and National School Public Relations Association. I find the conferences they host to be worthwhile to learn the latest best practices, find new ways of refining my current work, and networking with colleagues from across the country. In this field, our offices are not staffed as they would be in the private industry, and it's always good to learn from people working and being successful in similar environments.
Attending conferences may be good, but I find I learn more from being a part of the conference. Whether that's helping plan the event, facilitating a panel discussion, or leading a breakout session, I enjoy them – and learn much more – by being more than just a participant.
How do you recommend reaching out to someone for career advice?
Just ask.
If you don't know what or whom to ask, take stock of your own professional life and determine areas you believe you need to strengthen. Then look around, both inside and outside of your specific field, to see if there is anyone near you that is strong in that area. I also recommend finding people and mentors you trust that will be honest about what they see as your strengths and weaknesses.
Best three questions to ask when connecting with a City Manager?
What do you see as my strengths and weaknesses in moving the organization forward? This shows you're willing and ready to improve, and that you're open to guidance.
What can I do to help? You want to be moving to a place where you are able to bring solutions to the table, not starting with a blanket statement.
Can I take you to lunch? This may seem sophomoric, but in my experience, this level of government work is typically fast-paced, always having to deal with unforeseen issues. It doesn't leave much time to connect with each other outside of meetings, so offering lunch can lead to a better relationship with those around you.
Getting the Job
Preparing for an interview, three pieces of advice.
Study the organization.
If you walk into an interview not knowing things about the government such as population served, size of budget, administrative and political structure, current issues from the community, ongoing projects, etc., it shows you aren't interested in the organization and that you will require significant amount of upfront training.
Have questions ready
The interview is not just about asking you questions; it's a two-way process that gives you a better insight into the organization and its leadership. I would rather you decide during the interview the position was not for you, rather than get 6 months to a year in before you realize it.
Spellcheck
In communications, especially with government, the action must match the message. Without the action to support what is being communicated, people begin to distrust the communicator and the government. In my field, that means you must produce a quality of work that is complete, accurate, detailed, and professional.  If your application and body of work (resume, cover letter, press releases, etc.) are riddled with spelling and grammar errors, or links to websites you've worked on are broken, that says to me you don't have the attention to detail required for this level of work.
How many jobs should I be applying for?
I don't think there is a specific number to put here, but you should determine how many jobs you're willing to apply for that you might get the callback for. If you're in a current job and are qualified for 15 positions, they may all call your boss for a reference check. That means your boss is getting a lot of calls about you looking for a job.
If you're just starting out, I don't think you need to have a limit. Look for positions, organizations, and cities that interest you and start putting your resume out there.
What job titles should an MPA student be considering?
Don't look for titles. Look for responsibilities and opportunities for growth within the organization. Positions change from organization to organization, so you need to find the place where your skill sets fit, where you will like the work you're being asked to do, and where you can learn more.
Most difficult thing about getting the first job?
The most difficult thing to getting your foot in the door is that you probably don't have a lengthy resume or body of work to showcase what you're able to accomplish. Once you do get the job, the difficulty becomes applying what you've learned in school to the real world, where theory and practice don't always align. You'll find that you need to be flexible in your work and sometimes be asked to work outside of your comfort zone or specified area of responsibility. I recommend seeing these as opportunities to learn other areas of your organization, which will help you later in your career as you strive to move upward.
The Transition
One day you're a student and one day you're a gainfully employed City employee, what changed?
The hours and the level of scrutiny.
Governments, in my experience, are constantly under a microscope to show results, prove the worth of efforts and projects, and answer very specific questions. You'll need to recognize that, as a student, you probably worked with a lot of people that were willing and ready to jump in and be a part of the solution. In government, you're going to find that the loudest voices you hear from are frequently angry voices second guessing your work.
What skills do you rely on most to be successful in your job?
Strategic communication is where I fall back on most regularly. Though a good portion of my job is working with the media, it is the tip of the iceberg in my day-to-day work. I find I have a greater impact – and greater satisfaction – assisting departments complete projects by developing their communication plans. For example, we hosted our first Reverse Vendors Fair as a way to attract more small, minority, disabled, and women owned companies to do business with our government. Instead of relying on a simple press release to get people to attend, I worked with the Director on a plan to get the information to radio stations, talk shows, churches, businesses, and more.
Best practical experiences vs. Academic experiences.  
We had a class in Journalism school that was known as the hardest class we would take, but it was my favorite. All disciplines had to take it, and the going rumor was that more students failed it the first time than passed. Copy editing.
It was supposed to teach us how to edit stories (primarily print-length and detailed stories, more than what was necessary for broadcast) and create headlines. In order for us to edit, we were drilled in how to write properly and edit with an eye for spelling, grammar, clarity, and flow. (See above concern about having them all correct when applying for a job.)
Not picking one specific incident, but having been involved in crisis communications the past several years has definitely helped me grow professionally. The speed at which a crisis can unfold – especially in today's social media environment – is good training for how information and communication can spread quicker than an organization can respond. Also, having to manage a crisis while maintaining other communications for an organization helped prepare me to juggle multiple projects at the same time, process information quickly, respond effectively, and communicate directly.
Supplemental Reading
Chris Floore. Working for our City
The Dinner Conversation: Chris Floore, Director of Public Affairs, City of Macon
Macon-Bibb broadens information with online video, other services 
Macon-Bibb County adds blight feature to See Click Fix app
New Funding will promote participation in Macon-Bibb County consolidation
Merged Government takes effect in Macon-Bibb County
"Assistant To" Archives