Ben McCready, Rock Island (IL) assistant to the city manager, adds to the ongoing series on assistant and deputy city and county managers by profiling the Assistant City Manager in El Cerrito, CA.
Karen Pinkos (Connect: LinkedIn and Twitter) is Assistant City Manager at the City of El Cerrito, CA. The Michigan native attended Oakland University where she completed studies in Political Science and also completed a Master of Public Administration Degree. Her career in local government began when she accepted the position of Assistant to the City Manager in Oak Park, Michigan located in the Detroit metro area. In 2001 Pinkos made her move to the Golden State official and took on new responsibilities as the Assistant City Manager at the City of El Cerrito, CA. Since arriving in California she has completed the University of California at Berkeley Executive Seminar program and the Harvard Kennedy School of Government Senior Executives in State and Local Government program. As an Assistant City Manager her responsibilities include oversight of operations and community partnerships. Her purview also includes Human Resources, Public Information and Outreach, as well as the City's Art in Public Places program.
http://www.youtube.com/watch?v=1xUXpMmmmp4
Connect: Twitter
Believe it or not this Bay Area community was founded by refugees. After the ground stopped shaking from the 1906 earthquake, people began pouring into a little town known as Rust. Before long the burgeoning community chose to incorporate and change its name to El Cerrito. Today the community is home to over 24,000 residents and governed by a five member city council. El Cerrito has its own unique claims to fame.  El Cerrito is home to a number of notables that include the Fogerty Brothers,  the location of the  Metallica Mansion, and of course a unique festival known as Burning Loaf which once involved an attempt to create the world's largest meatloaf. El Cerrito is known for offering some of the best views of its famous neighbor and the Golden Gate Bridge.
Lightning Round
Your first concert/Last Concert: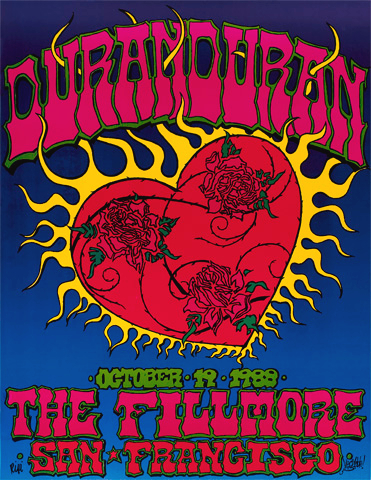 First: Rick Springfield, Pine Knob Music Theatre, age 12.
Last: Duran Duran, The Fillmore, SF.  I could not be more of a child of the 80's.
Spring Break or Spring Training?
SPRING TRAINING, without question.
Dream job as a child:
Why would you assume people don't grow up dreaming of becoming an assistant city manager?  It's a DREAM JOB.
Okay, to tell the truth once upon a time I thought I might be an attorney, and then go into politics.  Local government is a bit of a family business…my mother is the retired Deputy City Clerk of the City of Royal Oak, Michigan, and in our extended family and friends we have police officers (including my hometown's police chief), poll workers, public works crewmembers, city council campaign volunteers, among many others.  So I knew public service was in my future.  It wasn't until my second year of college that I realized that I didn't really want to be a politician (or an attorney), because I loved the idea of being able to have a more direct impact on how things work in government.  I found that in public administration, as it is the perfect blend of what I am good at doing (managing) with what I love (local government).  So, from that point forward, my career course was set and I've never looked back.
Describe the inside of your car.
Ah, my car.  Her name is Lola.  She is a 2007 Mustang GT and is the best car on the planet.  The inside is, in a word, pretty.  Chamois leather seats, completely organized and clean, and fun to ride in and drive.  What can I say…I'm from Detroit, I love my car.
(Complete the sentence) Before I die I want to…
See a ballgame in every single major league ballpark in the US.  I'm about a third of the way through.
Book you are currently reading: 
I'm always in the middle of at least three or four books.  My family has been doing a monthly book club for the past year, and we have been covering many items on my niece and nephew's reading lists, and we just finished Hitchhiker's Guide to the Galaxy (an old favorite) and have embarked on Fahrenheit 451.
I've also just finished The Kid by Dan Savage, a hilarious, raw, honest, and touching story of open adoption.   I'm also in the middle of Soccernomics, a kind of "Moneyball" but about soccer, and I've just started One Summer: America, 1927 by Bill Bryson.
Q & A with Karen
Your first local government job:
My first local government job was Assistant to the City Manager in Oak Park, Michigan.  I worked for the great Dan Fitzpatrick, who took a chance on a newly minted political science undergrad with zero government experience. I had been working in retail management to put myself through school, and Oak Park bordered the town I grew up in, Ferndale.  I found the ad for the job in the souvenir newspaper I had purchased to commemorate the Detroit Red Wings winning the Stanley Cup for the first time in nearly 40 years. (Hint: being a sports fan is good for your career).
Describe your career progression and how you reached your current position.
During my time in Oak Park, I went to grad school at the excellent Oakland University in Rochester, Michigan for my MPA.  I worked full time and went to school full time (I figured I'd have the rest of my life to actually have a life).  It was a great experience because I was able to directly correlate the academic world to the practical world.  Plus, I didn't have to do an internship because I was already employed.
Near the end of grad school, I took the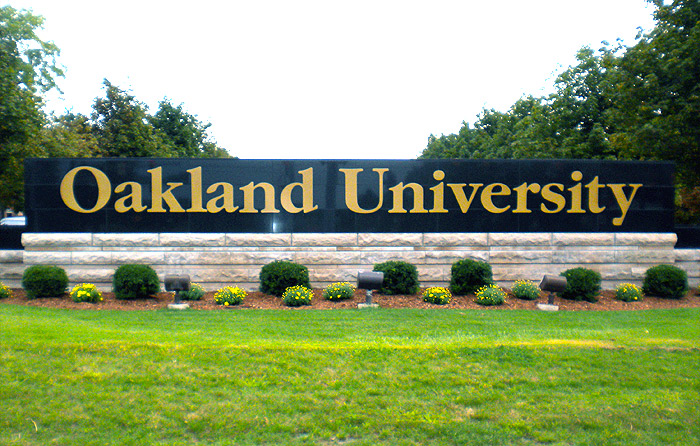 opportunity to visit relatives in the San Francisco Bay Area, the first time I had ever visited California…and as soon as I landed here, I felt like I'd come "home".  While I love being from Michigan, I just knew that this was where I needed to be (and it doesn't snow here). From that point forward, I started looking at positions in California and scored an interview here in El Cerrito.  It was a newly created position of Assistant to the City Manager, with a newly hired City Manager, in a town that is the Bay Area version of where I grew up: a small urban suburb, around 24,000 population, on the edge of a huge metropolitan area.  I was offered the position before I had officially graduated, leading to a 6 week whirlwind of finishing my thesis, packing up my life, and moving across the country.  My first day of work was September 10, 2001–quite the week to start a new job in a new place.  Thankfully, it all worked out for the best.
Being the only other position in the manager's office besides the City Manager, I assumed many different roles as a utility player and as the principal assistant for the organization.  In 2006, I was privileged to be reclassified into the position of Assistant City Manager, continuing the duties I had assumed but also broadening my role to more oversight of general government operations, and direct responsibility for certain divisions within the City.  Since then, I have had oversight of Public Information, Environmental Services, served as interim Community Development Director, and am now responsible for Human Resources.
I should also mention that my involvement in various professional organizations throughout my career has been a big part of my career progression as well, starting with the Michigan Local Government Management Association and ICMA, and continuing here in California with the Municipal Management Association of Northern California (MMANC), Cal-ICMA, the League of California Cities City Managers Department, and the California City Management Foundation (CCMF).  I have served on many committees within those groups, most notably with ICMA, including being elected as the West Coast Regional Vice President for the ICMA Executive Board in 2008.  I'm also very proud to be an officer in the City Managers Department as an At-Large Member for Northern California cities population under 100K—especially since I am the first Assistant City Manager to ever serve as an officer.  Being involved in these professional organizations has allowed me to network, learn and grow, to continually reaffirm my commitment to the profession and its future, and has definitely made me a better manager.
Three professional accomplishments that you are proud of:
I have to divide this into two parts: my specific job accomplishments and my professional ones…
El Cerrito:
Strategic Plan—El Cerrito completed its first-ever community Strategic Plan in 2013.  It was such a fun project and quite an amazing experience, especially to be able to work closely with the community, our staff, and the City Council to define what our vision is for the future.
Art in Public Places—as staff liaison to the City's Arts and Culture Commission, I worked with them to develop and create a 1% for Arts program in the City in 2005.  El Cerrito has now gone from having no public art to having gallery space in City Hall, wind sculptures lining San Pablo Avenue from one end of the City to the other, and several other projects on tap.  It has been inspiring and the response from the public has been gratifying.
In 2007, I received the MMANC Wes McClure Outstanding Assistant Award, MMANC's highest honor, for the work I had done up to that point in El Cerrito.  It was an honor to win, but what meant the most was that my boss nominated me for it without my knowledge!
Professional:
Serving as the West Coast Regional Vice President in the non-CAO position on the ICMA Executive Board from 2008-2011.  A wonderful experience that allowed me to give back to the organization and profession that has given me so much.
Receiving the ICMA/Ferguson Group scholarship to attend the Senior Executives in State and Local Government program at Harvard Kennedy School.  The best professional and personal experience of my life, thus far.
Being elected as an executive officer of the League of California Cities City Managers Department as the first Assistant City Manager to ever serve.
Tell us about three projects that you are currently working on.

New Library—El Cerrito's library is aging and does not have enough space or capacity to serve our current population.  I've been working on needs assessments, building programs, and engaging the public on the need for a new building in some form or fashion for several years. Next step: finding funding!
Implementing the City's strategic plan and moving toward program and priority based budgeting—building upon the momentum from the Strategic Planning process, the City continues to engage the public, particularly in developing priorities for the budget.
Secondhand smoking ordinance—this past week, the City of El Cerrito somewhat quietly passed the first reading of what I believe to be one of the most restrictive no-smoking ordinances in the state, if not the country.  Through the Strategic Planning process, including lots of research and an additional year's worth of public engagement, the Council directed us to develop an ordinance that bans all smoking (including e-cigarettes) pretty much everywhere in the City except inside a single family home.  I wonder if you'll see this in the press one of these days…?  Stay tuned.
 Your local government mentors?
I am incredibly fortunate to know so many people in the local government profession that are truly giants in the field, and I am continually inspired by far too many people to list here.  But there are two people that I must name that have been the most important to my career success…
Dan Fitzpatrick, City Manager, Rochester, New Hampshire
Dan is my foundation of professional local government
management, and a true mentor in every sense of the word.  It was from him that I learned all about how to run a successful local government organization.   Dan's focus on customer service and listening to residents remains to this day my biggest professional priority, and he taught me a very valuable rule: the 'care and feeding' of the City Council is paramount!  He taught me that in this business, our word, our reputation, and our ethical responsibility is what we hang our hat on.  I also took to heart his commitment to professional development, as he impressed upon me that the only person truly responsible for my career is…me. He introduced me to an insider's view of the profession, encouraged me to join ICMA, ensured I finished my MPA, and helped me develop the confidence and courage to move across the country to California four years later.  Dan is the one who took a chance on me way back when, and I have strived in my career to pay forward to others what he gave to me.  I owe what I have become to how he got me started.  He is a large part of why I'm here.
Scott Hanin, City Manager, El Cerrito, California
Scott, my current boss, has been instrumental in all that I
have built upon my professional local government management foundation.  When I came to El Cerrito, Scott was only six months on the job himself, and we have in many ways grown together here.  He now leads an organization that has shaped a city we are both fiercely proud of.  Scott is always looking to be innovative and creative, and inspires others to do the same.  He is a natural at city management, he's as compassionate as they come, and has allowed me the freedom to learn and find my passion both with what I'm doing here in El Cerrito and professionally through all the associations I'm involved in, especially with ICMA.  I recognize how rare it is to have a boss that is so supportive, both personally and professionally, and I am so grateful for that.  Scott's values, management style, and commitment to all that is important to him (especially his family) have been deeply influential on me.  He is a large part of why I'm successful.
Finding the right work/life balance is a constant struggle for many of us, what is your approach to maintaining your personal life while leading a successful professional career?
I've been thinking about this concept a lot lately, particularly the word "balance".  I don't think "balance" is achievable, nor is it necessarily desirable all the time.  For example, at this point in my life, I am single with no dependents, and so I do tend to err on the side of working a lot.  I love my career, I've worked really hard for it, and I refuse to feel guilty if I invest a lot of time into it.  Maybe I have a lot of late nights and not a ton of free time these days…but that is my choice.  I do my best make time for myself to have fun and be social as often as I can, but right now I'm doing what I want to do the way I want to do it.  And that's okay.
Someday this may change and I will want to focus on spending time on other things, like family, or hobbies, or travel, or whatever….and in the same way, I will refuse to feel guilty if I invest a lot of time in non-work.  I might end up working flexible hours or taking more time off, and adjust my priorities from focusing only on me to focusing on other things. That will be my choice at that time.  And that will be okay too.
I think the proper perspective is that for all of us, we need to do what works for US.  People ought to feel free to manage their lives the best way they can, and shouldn't feel guilty about who or what we "should" be spending our time doing.  Only you can decide what your priorities are.  And only you can decide what is best for you, your family, your friends, your pets, and how you live your life overall.  Maybe it's messy, maybe it's organized…maybe it's calm, maybe it's crazy.  It's your choice, and your life.  The important thing is that what you're doing makes you happy.
And as far as I'm concerned… what I'm doing makes me happy!  That's all that matters.
(Complete the sentence) In 2019 Local government will be……more open, more transparent, much younger, will have more data available to the public, will foster more participation both in traditional and non-traditional ways, and will continue along the path of community, neighbors, and citizenship instead of consumerist government.
ELGL is hosting its second annual conference in October, help us out by suggesting three topics of speakers we should include.
Soft skills (see above answer)
Promoting diversity in local government: it is critical that we foster people of all types to be successful, so that our employees reflect the communities we serve. We also need to focus on how we unknowingly foster things like gender bias and ethnic bias in what we say and how we implement our policies, because we don't realize how our organizations as they are currently structured can create barriers to having a truly diverse workforce.
I hope you're doing a round of speed coaching!  It's a great way to network, meet people, and get ideas…for both the coach and the person being coached.
If we ever encounter you on an interview panel, give us a few specific tips for making a good impression.
Whatever is on your resume—technical skills, experience, education…those are important, sure, but they are also a dime a dozen.  With all things being equal on the resume front, I am looking for fit, for the soft skills, for the intangibles that will make you stand out to me as someone who will be a part of the team.  For example: are you really interested in this agency and working for me, as opposed to just getting a job? Do you have a sense of humor? Are you confident in yourself and your abilities, but not overconfident or arrogant?  Do you take yourself too seriously?  Can I imagine having a conversation with you in the hallway, or over a beer at happy hour, or while meeting for lunch?  How will I imagine you presenting at a public meeting?
That said, I should be honest about the fact that I do favor those who have invested in their education (yes, a Masters degree is pretty much the standard), and experience certainly helps.  But I will take a chance on someone without as much education or experience if the intangibles work for me.  Technical skills, I can teach you…soft skills are harder to come by.  Fit is really, really important.
Also, I may not necessarily need to see you in a three piece suit, but do take the interview seriously: look professional, dress professional, and act professional.
Side note:  if you ever send me your resume, cover letter, or email…for goodness sake, SPELL AND GRAMMAR CHECK it. Nothing says to me "I don't really care" than an easily correctable error to someone you are trying to convince to hire you.  And hey, grad students?  Hate to say this, but I don't care about your grade point average or if you were a volunteer for your sorority charity formal.  You're not in college anymore, so you can leave that stuff off.  And for the love of Zeus, do NOT put "Microsoft Office" under "Computer Skills", please, I beg of you.
Finally, would you encourage your children to consider local government as a career?
Absolutely yes…in fact, I'd encourage everyone and anyone, along with their children, to consider local government as a career.  While I love professional local government management, there are so many different careers to consider in the public sector: engineering, IT, law enforcement, human resources, public works, safety, recreation, law, finance…almost any conceivable career path can be fulfilled in local government.  The public sector is the most important, rewarding, valuable work one could ever do.  I impact, on a daily basis, the way people feel about their quality of life and where they live, work, and play.  What is more important than that?
What questions should we have asked you?
I would have loved for you to ask what my personal motto is, so I could reply, "Fake it 'til you Make it."  Although I will say, that at last year's ICMA conference Amy Cuddy modified that to, "Fake it 'til you Become It"…the point being, do NOT be afraid to take a risk, do not be afraid to try something new, do not feel you're not ready or not qualified or not able to do whatever is asked of you.  The truth is, you always know more than you think you do.  What you don't know, you will figure it out.  Don't forget, everybody in this business was new once, everybody makes mistakes, and nobody, NOBODY, knows everything.
Supplemental Reading
N.J. man named new Rochester City Manager
Meet the Assistant City Manager – City of El Cerrito
What's helped you accelerate through obstacles?
El Cerrito residents weigh in on budget priorities
El Cerrito Wire : City staffer Pinkos receives award