Fifty Nifty Takeaways
What do we hope to learn from this series? We hope you will gain a better understanding of the unique characteristics of local government in each state, we hope you will learn that there are others like you who are motivated to make a difference through the public sector, and we hope you will learn that it is best to learn from other's mistakes than yours.
Our Take on Arizona
John McCain, 2001 Arizona Diamondbacks, Toughest Sheriff in the Country, and spring training are a few things that come to mind about Arizona. More recently, ELGL has come to know Arizona as the heartland of the immigrant debate.
As for local government in Arizona, ELGL is envious of the good work of the City of Phoenix. Phoenix is known as a forerunner for local government innovation, and has a history of fostering new ideas by bringing new people into the organization through internships and entry level positions.
Per the recommendation of Clay Pearson, Novi (MI) city manager, we have enlisted Gabriel L. Engeland, Town of Gilbert assistant to the city manager, to describe the unique characteristics of local government in Arizona and describe his career path and how it landed in Gilbert.
Now that you've read our random musing on Arizona, here are a few substantiated facts about the state. Arizona is the 48th state and last of the contiguous states to be admitted to the Union. Phoenix is the largest city in Arizona and also the state capital. Other prominent cities in the Phoenix metro area include Mesa (the third largest city in Arizona), Glendale, Peoria, Chandler, Buckeye, Sun City, Surprise, Gilbert, Avondale, Tempe, and Scottsdale, with a total metropolitan population of just over 4.3 million. With a metro population of just over one million, Tucson is the state's second largest city, and is located in Pima County, approximately 110 miles (180 km) southeast of Phoenix. It is home to the University of Arizona.
Like every state the Fifty Nifty has visited so far, Arizona has its fair share of strange laws. Here's a smattering of those.
Nogales: An ordinance prohibits the wearing of suspenders.
Tempe: One must be 18 years old to buy spray paint.
Tempe: Women may not wear pants.
Hayden: If you bother the cottontails or bullfrogs, you will be fined.
Mohave County: A decree declares that anyone caught stealing soap must wash himself with it until it is all used up.
Prescott: No one is permitted to ride their horse up the stairs of the county court house.
Vitals
Gabriel Engeland
Town of Gilbert, Assistant to the Town Manager
Education: University of Kansas, MPA, Master of Public Administration and Central Michigan University, B.S., Community Development
Connect: [email protected] and LinkedIn
Background Check on Gabriel
Gabriel graduated Magna Cum Laude from Central Michigan University with a Bachelor's in Community Services. He is also a member of Phi Sigma Pi national honors society. Gabriel volunteered one year of national service to the AmeriCorps VISTA program where he was the Schools Coordinator for Alder Creek Children's Forest. While serving with AmeriCorps he was selected to serve on the Oregon Governor's Volunteer Review Panel. Prior to AmeriCorps Gabriel worked with the Woodward Betterment Project and helped to develop or establish neighborhood revitalization organizations with the Detroit L.E.D. Foundation in Detroit, MI.
Background Check on Gilbert
Connect with Gilbert: Blog, Facebook, Twitter, World Wide Web, and YouTube
Once known as the "Hay Shipping Capital of the World", Gilbert is currently the most populous incorporated town in the United States. The town is part of the fifth congressional district of Arizona, which is represented by Republican Matt Salmon. The mayor of Gilbert is John Lewis. Top employers are Gilbert Public Schools, Town of Gilbert, Banner Health, and Fry's Food and Drug.
Gilbert was recognized in 2010 as the "36th Best Place to Live in the nation", as well as among the nation's "top places to live and learn" by GreatSchools.org. Washington, DC-based CQ Press rated Gilbert the "safest municipality in Arizona, and 24th safest in the nation."  Among these great honors, Gilbert was named by Forbes in 2008 as the 9th most boring city in the United States. In their annual report released November 2009 using FBI statistics. Gilbert's Cosmo Dog Park has twice made Dog Fancy magazine's list of top dog parks in the nation since opening in 2006, including being named Dog Park of the Year in 2007.The Riparian Preserve at Water Ranch is recognized by the National Audubon Society as being an "Important Bird Area". Gilbert has been named as a "bicycle-"and "tree-friendly"community and receives "high satisfaction rates" from citizens in town surveys.
Notable Gilbert Natives/Residents

Chester Bennington, lead singer of popular band Linkin Park

Roy Wayne Farris, an American Pro Wrestler (better known by his ring name, "The Honky Tonk Man")
Brittany Brown, star of Reality TV's America's Next Top Model
Jimmy Eat World, rock band
Shea Hillenbrand, All-Star MLB player for the Los Angeles Dodgers
Lightning Round with Gabriel
Best piece of advice from your parents. Listen, smile and nod your head, and then do whatever you were going to do.
In a dream world, which bands would headline your retirement party? Pearl Jam & Sigur Ros
(Complete the sentence) Before I die I want to…….Set foot on every continent
Three most influential books in your life.
The Complete Calvin and Hobbes, Bill Watterson
The Sun Also Rises, Ernest Hemingway
Johnny Got His Gun,  Dalton Trumbo
Bonus: Fear and Loathing in Las Vegas, Hunter S. Thompson
If you could FaceTime with five people (dead or alive and not including family members), who would be on the list?
Alexis-Charles-Henri Clérel de Tocqueville
Describe the inside of your car. Clean-ish, with objects crammed in precisely the correct spots
What's the meaning of life? To try and figure it all out before you are too cynical to care
Q & A with Gabriel
Give us three bullet points that best describe local government in your state.
The role of local government in Arizona is constantly being redefined.  Arizonans tend to believe in individual liberties above all else and sometimes view the government as interfering with personal freedoms as opposed to protecting them.  Local governments in Arizona have responded well to the scrutiny and provide services that protect the rights and freedoms of individuals, ensure the public safety, and add value to the lives of our citizens.
We'll assume you didn't grow up dreaming about a career in local government. What was your dream job as a 12-year old? What was your first local government job? How did you end up in local government?
I always assumed I would grow up to play shortstop for the Detroit Tigers.  If that didn't work out I thought I could latch on as a Point Guard for a moribund NBA franchise needing a spark.
My first job in local government was as an Intern for a County Administrator in Douglas County Kansas.  My office was originally used to house the Culligan Water tank and people never really got over the fact that their water was moved in favor of me.  My office was so small I would have to stand up and move my chair to shut the door.  I really loved my time there.  The experiences and the projects I worked on helped set me up for success and made me realize how much I loved working at the local level.
I came to local government through the private sector.  I had several negative experiences when I had to interact with my local officials and I would always think "There HAS to be a better way to do this."  After saying this far too frequently I decided I should try to make a change.
Give us your top three career accomplishments.
It's a bit early for career accomplishments, but….
Leading the Community Gang Assessment in Tacoma, WA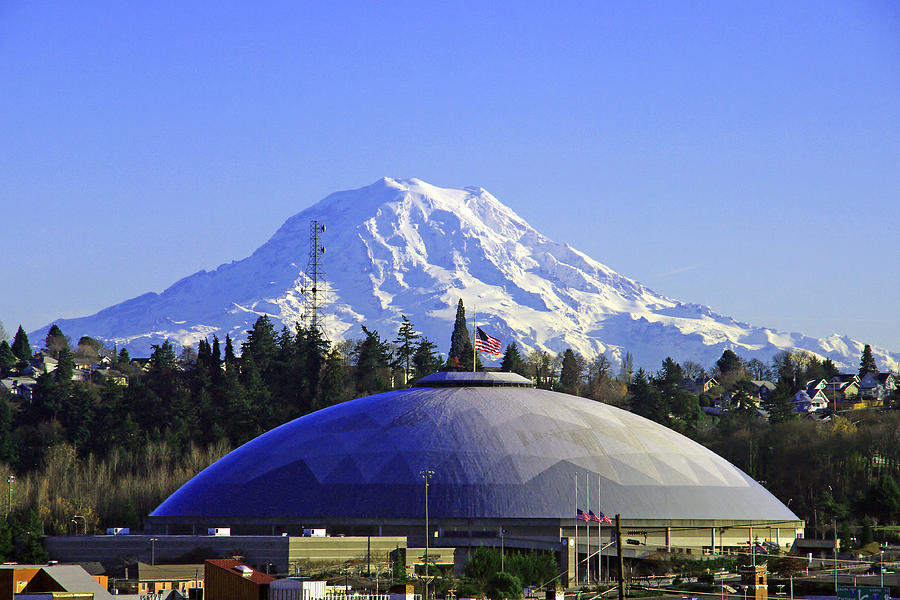 The assessment helped the City determine how and where to spend funds in order to stem issues related to gangs and gang violence.  It was initiated, organized and executed by dedicated community leaders alongside regular citizens who were tired of the violence that had overtaken parts of Tacoma.  The project itself was incredibly innovative. The implementation will pay dividends for Tacomans for decades.
The Heritage and Industrial Chamber in Douglas County, KS
This project helped protect culturally and historically significant and important areas of Kansas by purchasing them or working with the current owners to place them in land bank.  The program was unique because it also worked to bring in new commercial and industrial businesses for a significant expansion of economic development activities.  Linking the two together was a first-of-its-kind program in Kansas.
Independent Regulatory Advocate Program in Gilbert, AZ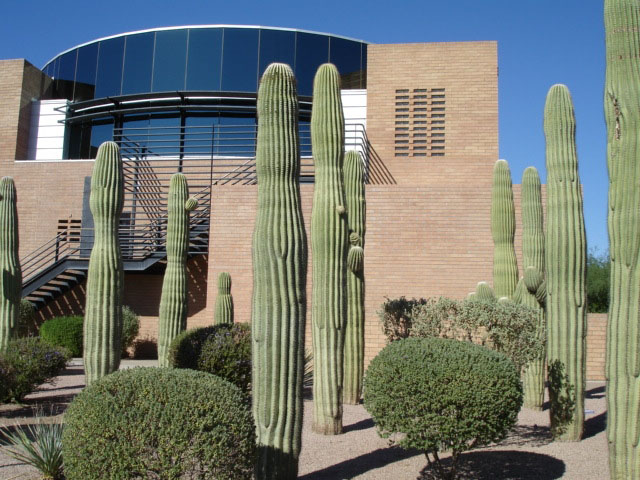 This program allows for an external, independent review of Town decisions, interpretations and code applications when an individual or small business is negatively impacted.  The advocates can also recommend changes to Town policies and procedures based upon their findings during advocacy. To date a super-majority of advocate reviews have resulted in a change to the Town's original decision. This program is unique because it is working with citizens to co-produce services that governments have typically not asked for feedback or review on.
We often learn from our mistakes. Name one or two career mistakes that you have made that you think we could learn from.
Culture is an important part of transition.  If you identify all of the necessary bureaucratic components to a change (financial, HR, Council, etc), but fail to take into account the culture of the organization the change will be resisted at every turn.
Our experience has been many of our friends, family, and neighbors are not well versed in what it is we do in local government, many think we are a "planner" or "mayor". Has this been your experience?
People never know precisely what I do.  The closest they get to understanding is when I say, "Guys, pretend you're playing Sim City….."
How can local governments better communicate their role in the everyday lives of the community?
I don't think governments have trouble communicating their roles to the community. I think governments have trouble defining their roles—and because of this citizens often don't understand the impact local governments have on their daily lives.  The best way to counter this is to clearly understand what services the citizens want and need and provide them efficiently, effectively and consistently.
Would you encourage your family and friends to consider a career in local government?
Local government isn't for everyone, but it is a career that has worked out very well for me.  If someone is interested in making a positive change and working hard for their community, and they have a thick-skin, I would absolutely recommend it as a career.
Hypothetically, if we find ourselves interviewing for a job in front of you, talk about three steps we can take to make a good impress.

The biggest mistake I see candidates make during interviews is attempting to give answers they think I want to hear.  Instead, be yourself and tell me what you are all about.  I'm going to figure out who you are eventually, so we may as well start off getting to know your authentic person from the start.
Mentoring is such an important part of local government. Name three of your mentors.
My Father, he taught me the value of, well, just about everything
Dick McKinley, Public Works Director, Surprise, AZ
(Complete the sentence) In 2018, local government will be …………Regionalized, consolidated and specialized.
What question(s) should we have asked you?
What did you learn from your least favorite job?
Supplemental Reading
50 Nifty Tour Stops