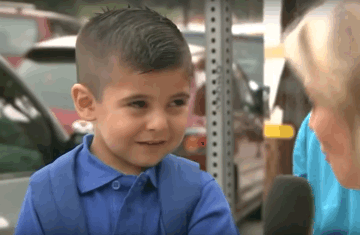 By Kylie Bayer-Fertterer, Tualatin Hills Park & Recreation District

Today I'm buzzing about job interviews and how to suss out whether a candidate has what it takes to rise to the top. One of the best ways to do this is through behavioral interview questions. Behavioral interview questions give hiring managers a good idea of how employees will respond to situations in the workplace because they ask how they've responded to similar situations in the past.
Word to the wise: some of our hiring managers have really struggled with behavioral interview questions. It's easy to structure the behavioral question in a way that favors an internal candidate. For example "How have you handled situation xyz?" where situation xyz is something that would ONLY happen at one of our recreation centers. That's a bad question. Go more broadly with the question and see how candidates respond.
Our HR department came across this sweet little guide (downloadable PDF) to behavioral interview questions and have found it helpful to share with managers as they prepare to conduct interviews. This list of behavioral questions puts questions into categories about six soft skills: adaptability, culture fit*, collaboration, leadership, growth potential, and prioritization.
A well-structured interview should include some technical questions and some soft skill questions. In my office we tend to stick to about 8-10 questions for a 30-45 minute interview, half technical skills and half soft skills, and maybe one creative or unexpected question. Prior to the interviews, the hiring manager and anyone else on the interview panel should get together to determine a criteria for scoring applicants. Figure out what qualifies as a fantastic answer versus a "just OK" answer before the first candidate walks in the room. This means the hiring manager needs to really think about the role they are filling and what it takes to be successful in that role.


Provide the candidate with the questions before the interview. We're beginning to provide the questions 20-30 minutes before the interview so candidates are able to put together their responses and have more confidence in their answers. Providing questions beforehand is ideal for candidates who speak English as a second language, candidates who are hard of hearing, or who may experience a disability where gathering their thoughts beforehand would be helpful. Interviews are a chance for candidates to put their best foot forward, do everything you can as a hiring manager or recruiter to help them do just that.


Once a final decision has been reached and the top candidate has accepted the position, phone the other interviewees immediately and email the rest of the applicant pool (if you haven't done so already). Your HR department might do this for you but I think it is particularly thoughtful of a hiring manager to do at least the phone calls on their own. It's much more personable and the candidate will leave the process with a better impression of the organization than if a recruiter called to give them the bad news.


Hiring a new employee is the most important duty a manager has, period. Structure your interview process with some thought and ensure you provide each candidate a chance to shine. Handle the follow up appropriately; candidates who've been burned in the recruitment process are less likely to apply for other roles and are more likely to speak negatively of your organization.
*"Culture fit' can be a bit of a touchy category because it can quickly verge into the "hiring someone just like me" mindset. Often this means white/male/able-bodied/etc., so be careful when constructing "culture fit" questions. Think of "hiring for a culture add" instead of a culture fit. As a hiring manager, you should seek different perspectives and employees from different backgrounds than your own. Your team will be stronger for it.