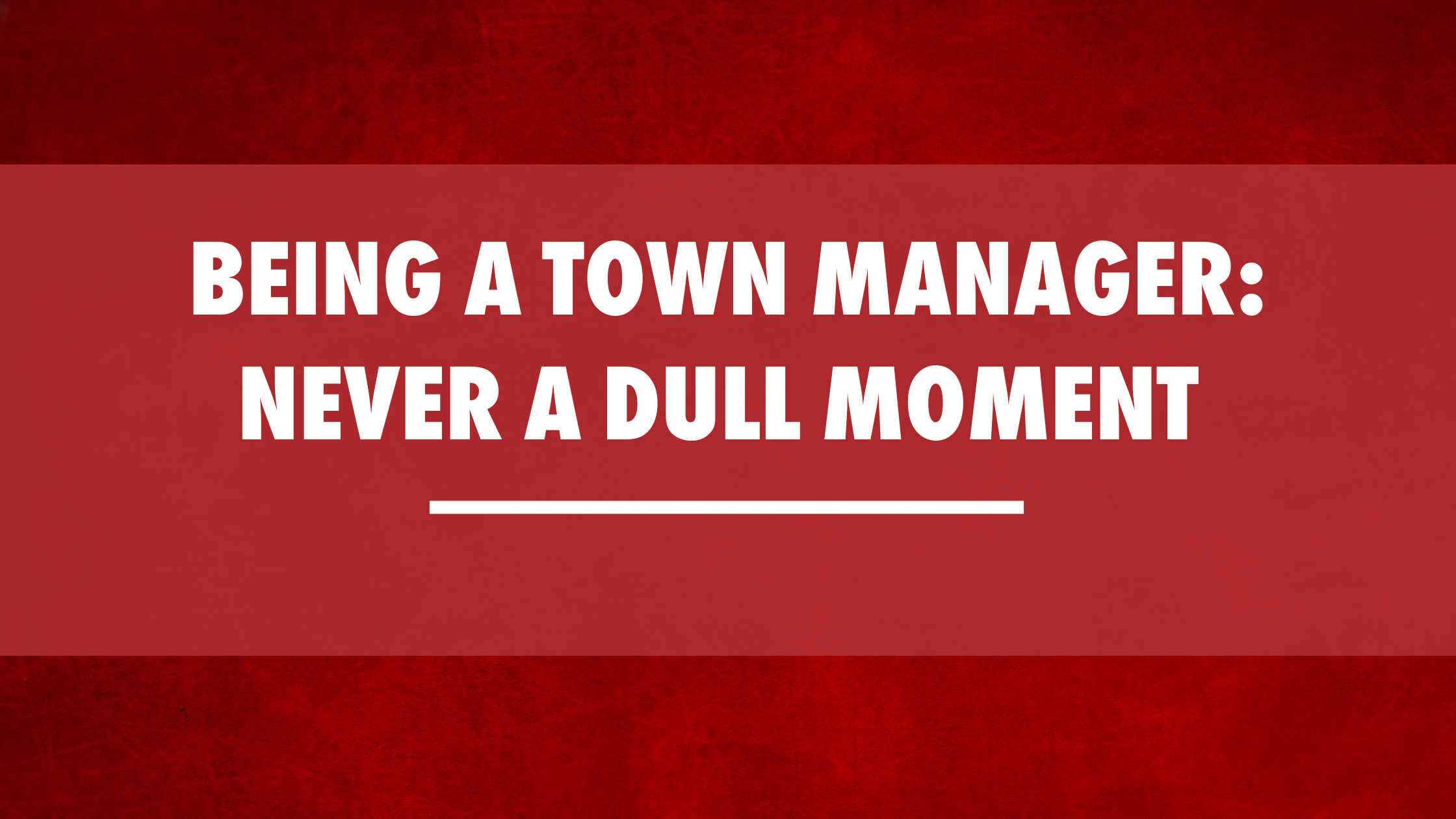 This guest article was written by Edmund M. Henschel.
---
Life is full of surprises.  When one is in a management position, they become responsible for dealing with all kinds of issues that human nature can conceive.
Several years ago, I was the manager of a small town with its own emergency dispatch center. The dispatch center was located in the police department as most such centers are. Being a small residential community, the call volume was relatively low. Therefore, we only had one dispatcher on duty at a time from midnight to 8:00AM. As anyone who manages a community with a dispatch center knows, the dispatcher is the communications hub for public safety operations. Being this hub, they also know where emergency personnel are at all times, especially police officers because the police officers are required to check in with the dispatch center on a periodic basis.
Sitting in my office one day, the public works director came in and closed the door.  After sitting down, he said, "I think you have a problem." These conversations never go well, so I asked what "other problem" do I have now as if I didn't have enough on my plate already.
He informed me that there was a rumor going around that the third shift dispatcher was selling illicit drugs…And oh, by the way, apparently, she was selling right from the dispatch center.  You know, the one in the police department, when she is the only one on duty and knows where the police officers are at all times. I asked if he had proof of this and was advised no, but the source of the rumor he felt was pretty reliable.
I called the police chief into my office and shared this rumor with him.  He called the detective into my office and we discussed what to do. The first thing we decided was that we needed to keep this matter between us until we knew the full story.
In my opinion, a great deal of management in any organization, public or private, depends on luck. As luck would have it, our dispatch center had a large window that looked out on to the fire department apparatus room. The ambulance was parked just outside of this window. We decided that we would try to get this on camera.
On his second night in the ambulance, the detective called me at about 3 AM and announced that he caught her selling drugs on film and arrested the dispatcher. I dragged myself out of bed and went to city hall to confront the employee who we suspected of selling drugs.
I asked her, what in the world were you thinking? Her reply was, "well sir, you don't pay me enough for me to maintain my lifestyle, so I had to do something".
So, the rumor was true and we caught the perpetrator, but now what does management do? Obviously, the employee was fired, but what other decisions did we make?
After much soul searching, we made two more critical decisions. You be the judge of whether they were right or wrong.
First, we did not charge her criminally, we only dismissed her.
Second, the city council was not informed of what had happened, although I did call the mayor into my office and informed him confidentially about the incident.
The reason we made these decisions was to keep the entire incident out of the press and public view. Was this the correct way to handle this matter?  At the time we all agreed it was the best decision for the community.
---
Ed is semi-retired from over 30 years of municipal management serving four municipalities in two States.
Ed currently works as a municipal consultant conducting numerous department operation reviews and shared service studies throughout the mid-west for a range of municipalities including the City of Chicago.  He also served as the Executive Director of the Wisconsin City/County Management Association from 2001 to 2011.
Among his many accomplishments, Ed served as one of three negotiators representing the FLOW communities during the "Sewer Wars" between Milwaukee and the suburban communities, which resulted in a settlement of more than $150 million; he was involved in the creation of the North Shore Fire Department consolidation involving seven municipalities; and he was selected by his municipal colleagues as President (and later Executive Director) of the Wisconsin City/County Management Association, President of the Milwaukee Area Municipal Employers Association, Chair of the North Shore Public Safety Dispatch Center, and Chair of Southeast Urban Data Systems, a computer consortium.
In 2013 he was awarded the prestigious WCMA Meritorious Service Award.  In 2015 he received the Lifetime Achievement Award from the Wisconsin Policy Forum, a non-partisan Wisconsin think tank organization. 
He continues to be active as a part time consultant with McMahon & Associates.  He is a member of a County Sheriff's Department personnel committee and is on the Board of Trustees of the Wisconsin Policy Forum.  He also is an adjunct professor at the University Wisconsin – Milwaukee, teaching a graduate course in public administration.
He recently published his first book entitled "Municipal Shared Service and Consolidation Handbook: A Practical Guide to a Complex Challenge".
When not working or writing, Ed spends his free time traveling, playing golf, archery (target and hunting) and enjoying four grandchildren.